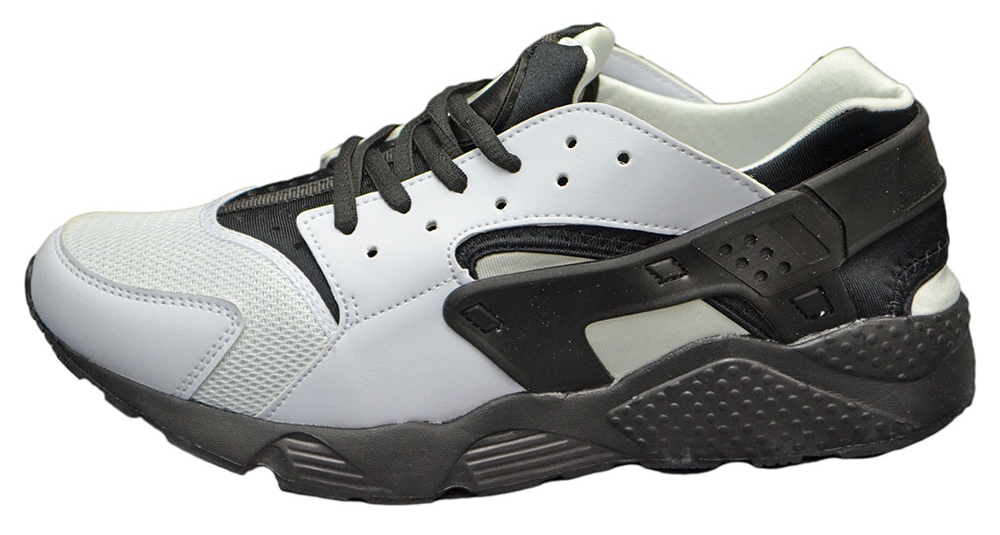 by Brendan Dunne
Groupon is probably one of the last places people go to search for sneaker sales, but that hasn't stopped the website from trying to cash in on recent Nike Air Huarache hype with an awful set of fake pairs that are up for grabs now.
In a listing spotted by NikeBlog, shoes looking an awfully lot like the classic Tinker Hatfield design are on sale for a mere £18.98. While the sneakers remove any semblance of Nike branding, there's some evidence of their "inspiration" in the listing's copy.
For one, the shoe is called the "Hyper Punch Trainer," hyper punch being a specific color constantly used by Nike. In addition, the model is described as featuring a "foot hugging build" where Nike's original ads for the Air Huarache asked "Have you hugged your foot today?"
While these bootlegs won't be fooling anyone with even a passing interest in footwear, Groupon's page for them claims that over 90 pairs have been purchased already. If you happen to spot one of those 90 people unfortunate enough to have bought a pair, do them a favor and tell them about the real deal.