by Gerald Flores
He's a legend in the worlds of graffiti and streetwear. Futura's aesthetic has been featured on a handful of sneaker projects, but he's never been able to work with Converse on one—until now. The street artist's take on the Converse Chuck II is a first for the brand as well. Futura's collection, which includes a low-top and high-top Chuck II and apparel, marks the first time an outside collaborator has worked on the sneaker. Here, Futura breaks down everything you need to know about the project.
Futura has exclusively been wearing nothing but Chuck Taylors for the past 5 years.
"It's just my go-to sneaker. But even as a child, before the '80s and there was any other sneakers, I only wore Chucks. Hip-hop culture created that whole look. It was Cons. It was adidas. It was PUMA," Futura said. "It wasn't necessarily Nike yet, until the Jordan came out. That's when people started looking at Nike differently. Given that Nike is connected to Converse, it's almost like working with the younger brother of a great brand. I don't think I could've worked with anyone else in sneakers."
---
Inspirational words are inscribed on the midsole and laces for a reason.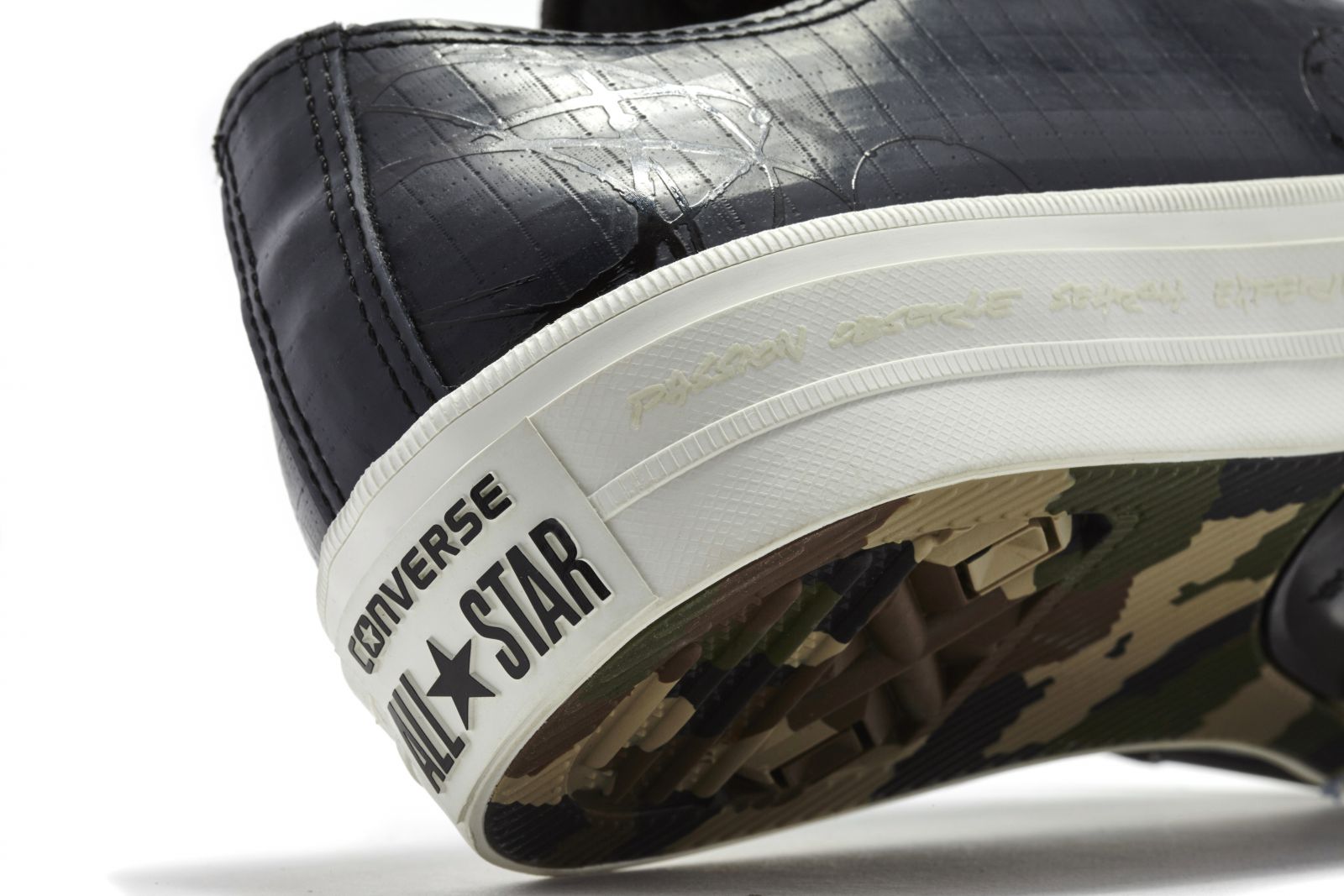 "I wanted to motivate people. Those words are what motivate me. You can look at those words as spiritual incentives to think about. Part of any artist's palette is the ability to communicate with people through their work," he said.
---
Futura picked the camouflage print on the outsole of the low-top from the Converse archives.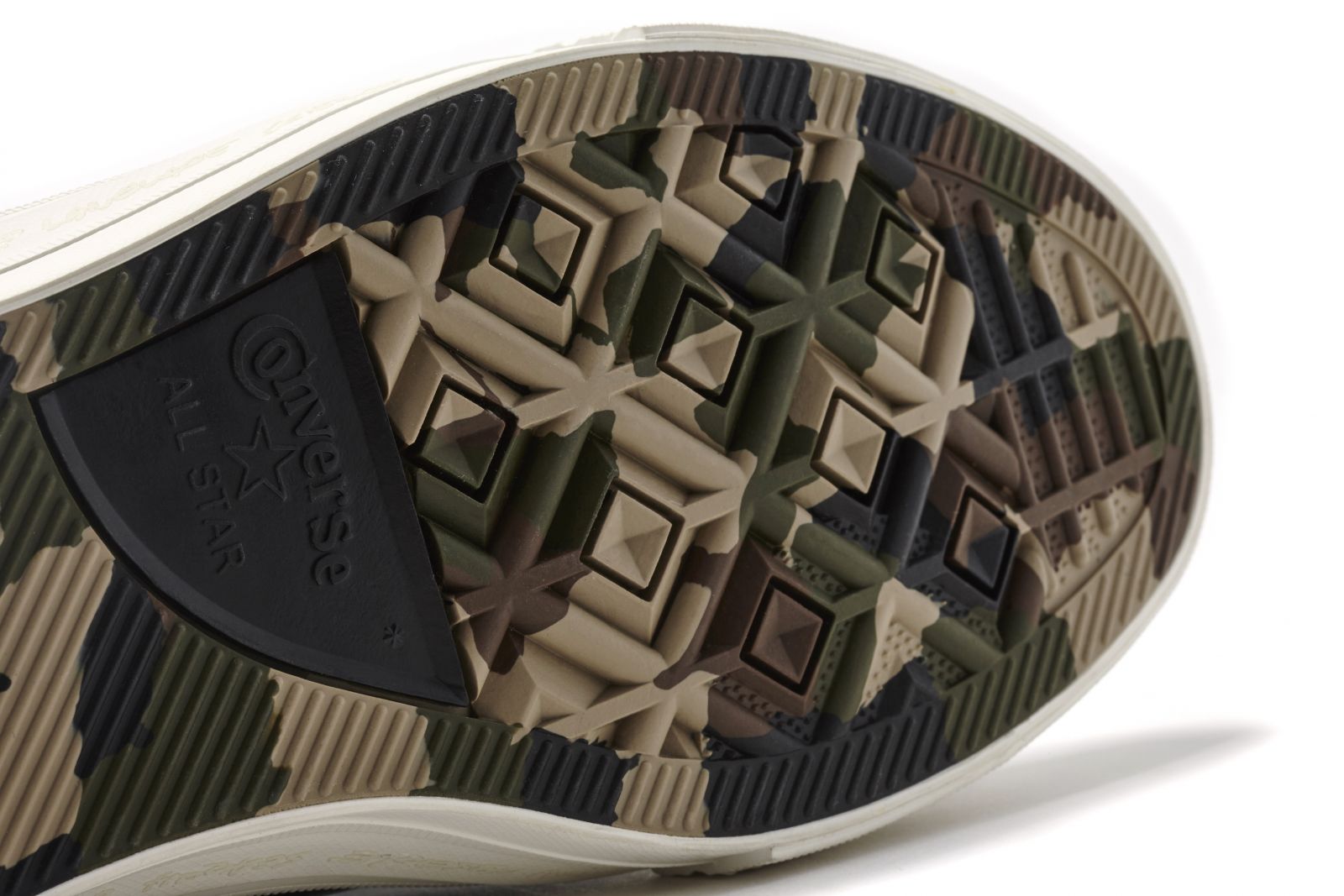 "It's a throwback to an old camo that Converse did in the '40s and '50s," Futura said. "We brought that back out of the archive. I'm a little bit of a camo fan."
---
The removable "Atomic" patch on the hi-top is there so Converse can avoid legal issues.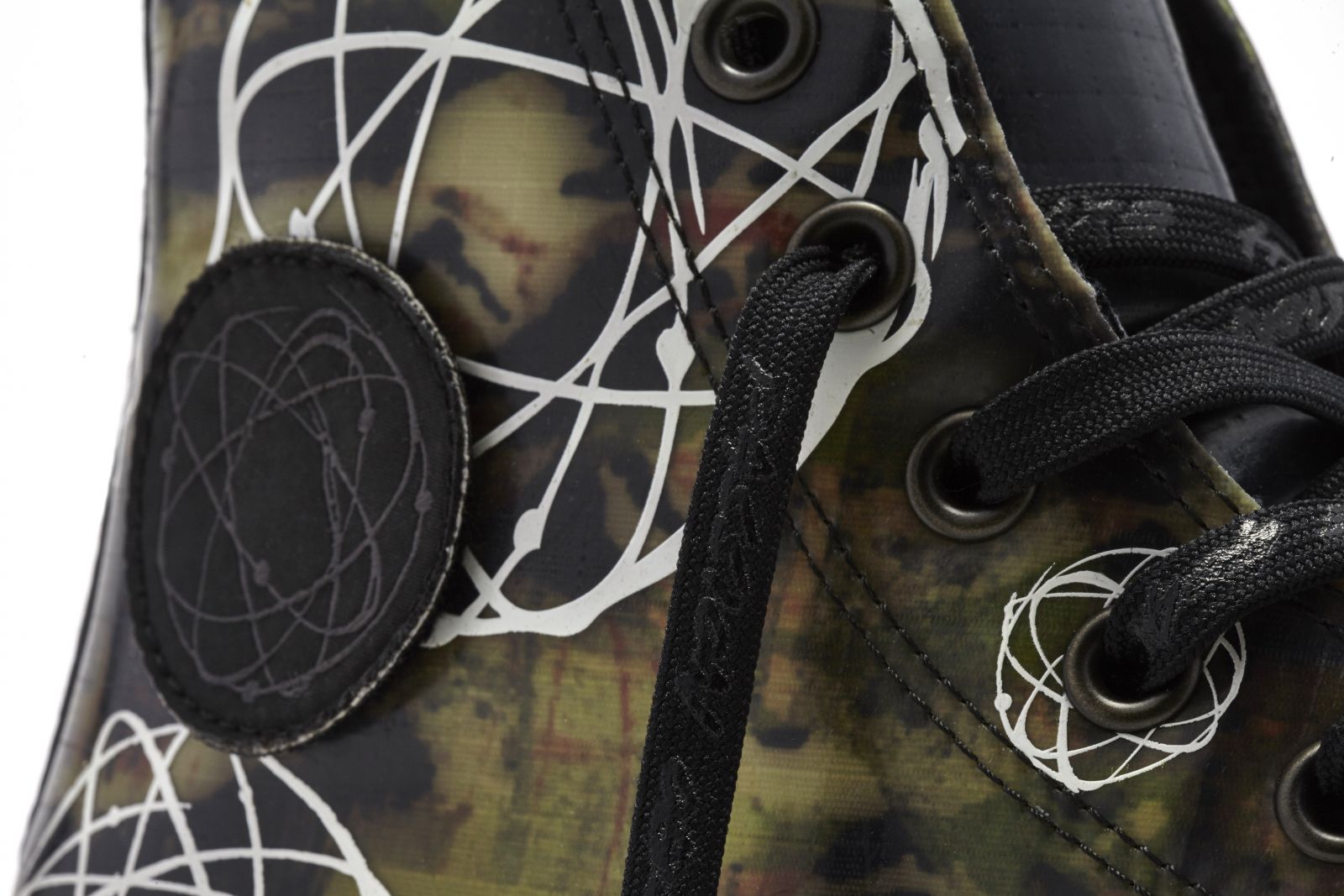 "We have some optional plants on top, which is interesting because legally Converse had to maintain that All-Star name on the shoe," he said. "We were able to get it done through the Velcro there."
---
Another subtle detail: Futura designed two different Lunarlon inserts for each of the shoes.
"There's additional footbeds that come with it," he said. "Over time they'll create a pattern as you wear them."
---
Now at the age of 60, and with several sneaker collabs under his belt, Futura says the this sneaker is the only one he can actually wear himself.
"This is the top of the food chain of my collaborations. I've done a couple memorable ones, but I could never wear any of those shoes," Futura said. "I can't get away wearing a pair of DUNKLEs, I can't be seen in those."