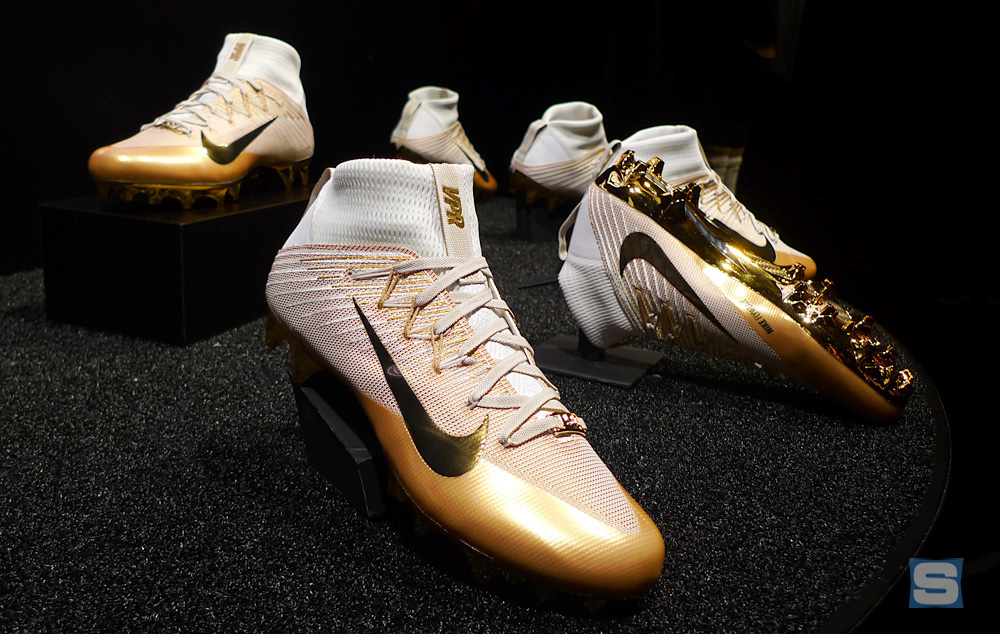 by Brennan Hiro Williams
You don't need a trip down memory lane to see how much football cleats have changed over the past 15 years. The bulky, synthetic leather silhouettes are (mostly) gone. Weights are cut in half. Speed is the name of the game, with brands attempting to get leaner and meaner every year.
Weighing in at only 9.5 ounces, the new Vapor Untouchable 2 is Nike's lightest football cleat ever, combining a Flyweave upper with a redesigned carbon-fiber plate and an overall reduction of components. Trying to find the right balance between weight, flexibility and protection, the brand spent almost two years developing this model, though the timeline would have been much longer if not for 3D printing and Finite Element Analysis software speeding up the iterative process.
First debuted during the high school and college postseason, Nike athletes will wear the new cleat tonight on the biggest stage of all: Super Bowl 50. (For all the amateur players looking to get their hands on a pair, the 'SB50' colorway can be ordered online at Nike.com.)
We spoke to Jeff Rasmussen, senior designer for Nike Football cleated footwear, to get the breakdown on the most interesting aspects of the new cleat. Read on below to hear what Rasmussen had to say about the next generation of gridiron innovation.
---
It's Nike's lightest cleat ever, but that's not the most important factor.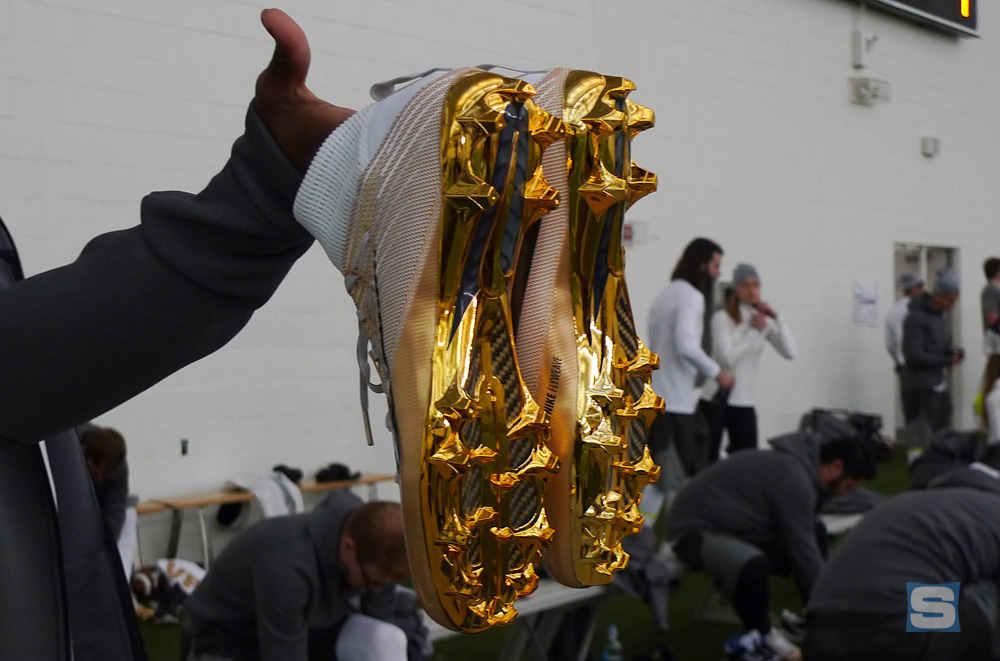 "It's very important to be fast. So you think, 'OK, well, how do you be fast?' You be the lightest cleat out there? No, that's not the answer. Being the lightest is a very singular way of thinking about it. Being fast is about being light, yes, but it's also being the strongest, it's also about being the most protective. It's about being as light as we possibly can without compromising strength, performance and multi-directional traction."
---
NFL player insights guided the design direction.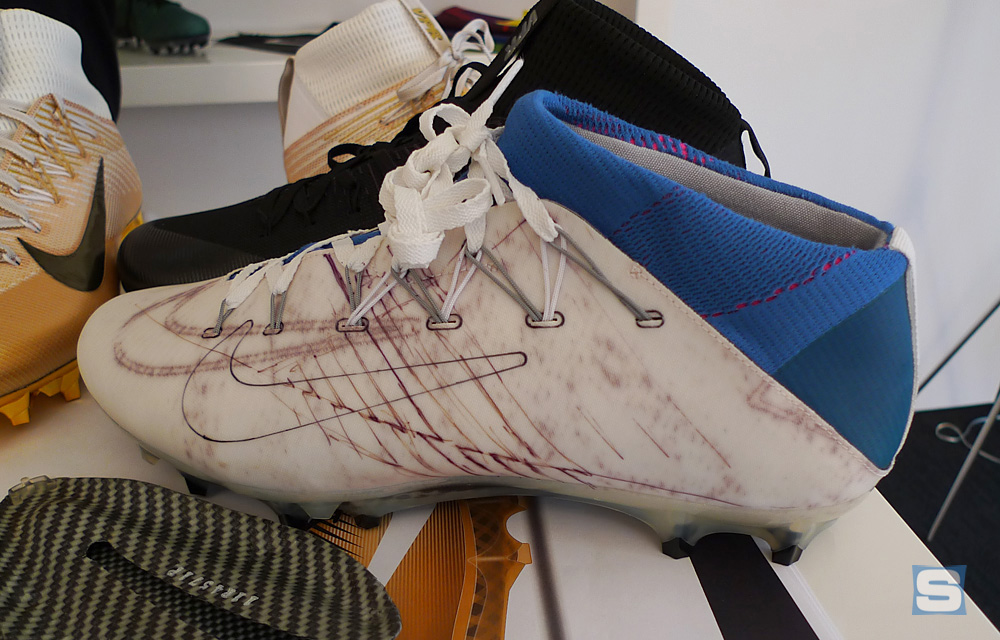 "We talked to guys at the pro level and [they're] like, 'My feet get destroyed. My body gets destroyed. I need to be as fresh in the fourth quarter as I am in the first quarter. Oh, and by the way, I have a long season ahead of me and hopefully a long career ahead of me, so I need to be protected. That's what's going to make me the fastest.'"
---
Flyknit is great, but Flyweave is better for the gridiron.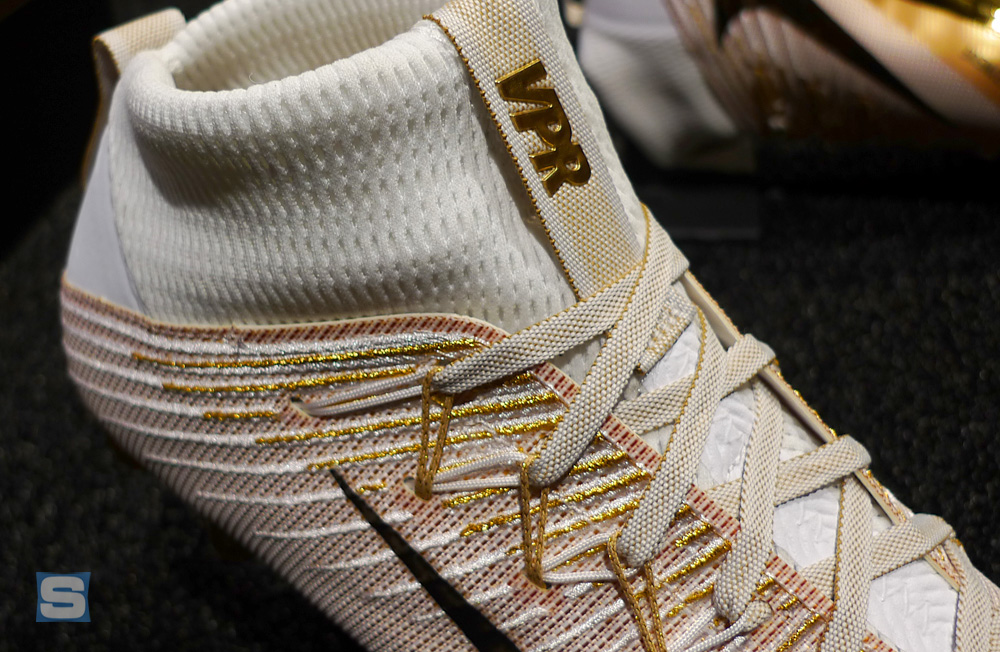 "Both [Flyweave and Flyknit] are great because they're a new method of making materials that fit better for the athlete. Right now what we like about Flyweave is how ultra thin it is and how super strong it is. And because we're tuning it. We're tuning it specifically to the athlete."
---
3D printing played a major role in the development process.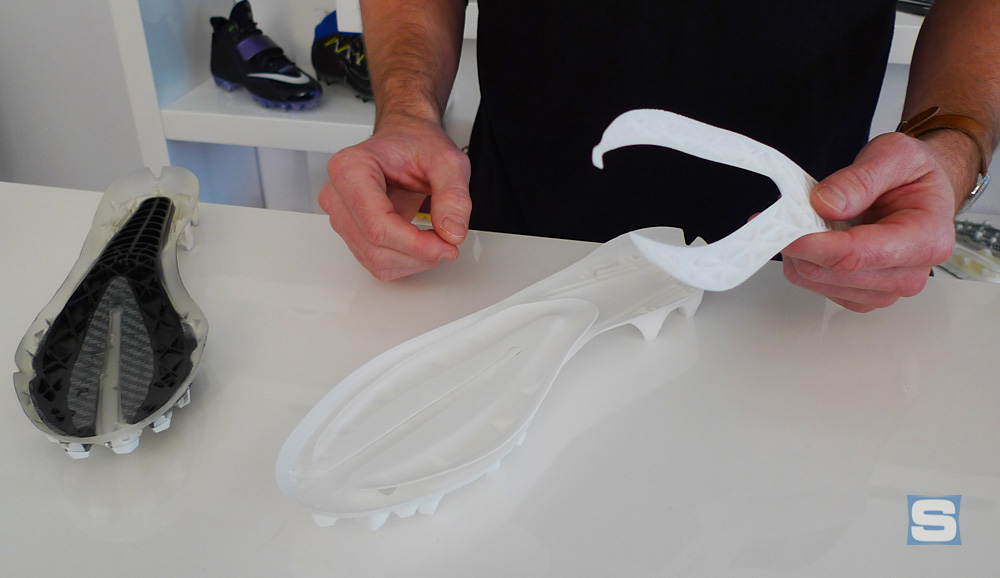 "We developed this in 24 months, and in those 24 months, especially in cleated, you build some very expensive parts without knowing how they're going to perform. You had your best guess in the past, but now we have all these tools. ... We can aesthetically really get an idea of how the shapes are going to look in a 3D space before we ever open up the tooling. We can start to get a rough idea of where we need structure, where we need support. The key to 3D printing is the iterative process and how often and how quickly we can turn this around. The more rounds you get, the more refined your ideas become."
---
You don't have to be a receiver or defensive back to wear these cleats.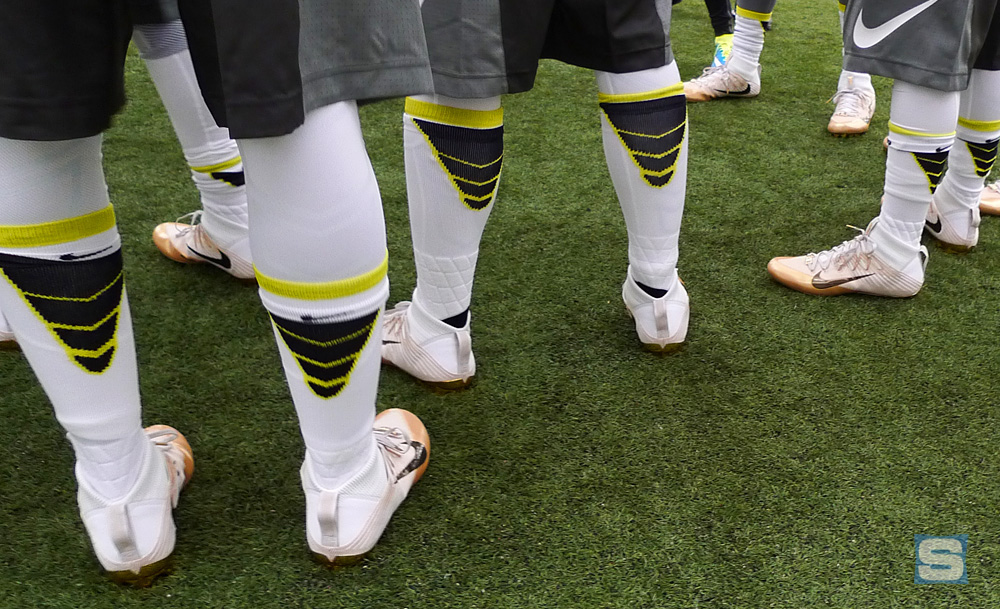 "You always have people that blur the line. We designed the Vapor Untouchable 2 for the guys that play on the edge of the field, specifically for them, and we gather insights from those particular players. But at the end of the day, players are people and they're going to wear whatever they feel they need. So we're obviously not prescriptive."
---
They could translate to a great sneaker, but it would be a happy surprise.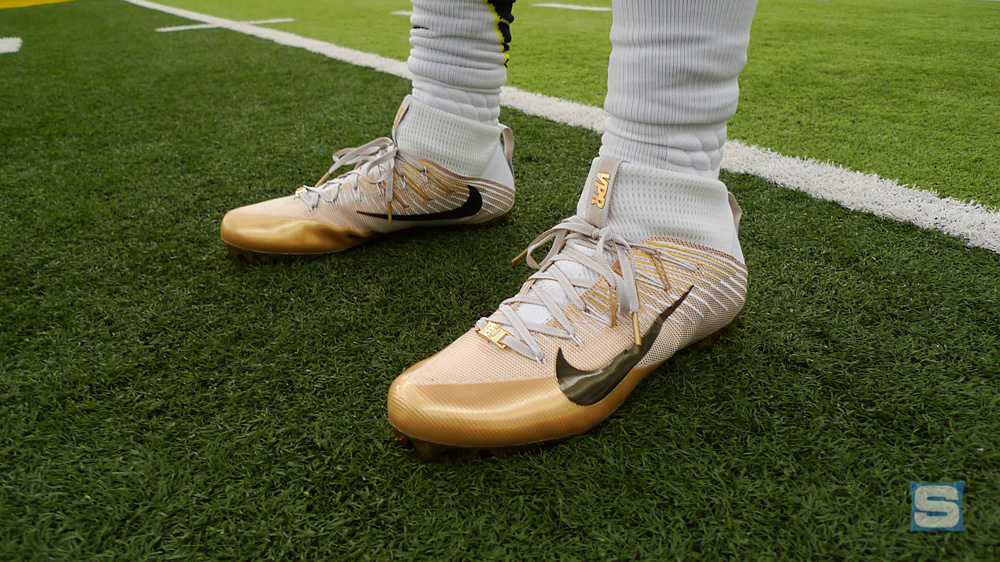 "I mean, sometimes you can say it's like when a country singer breaks into pop, he's a 'crossover.' [Laughs]. Sometimes you look at a design and say that's a crossover for sure, and other times it's a complete surprise. It's a little bit of both. Obviously we don't go into the process thinking about that. Our technologies are for performance, and some of them crossover for different reasons, but that was never the intent, that's just the icing on top."