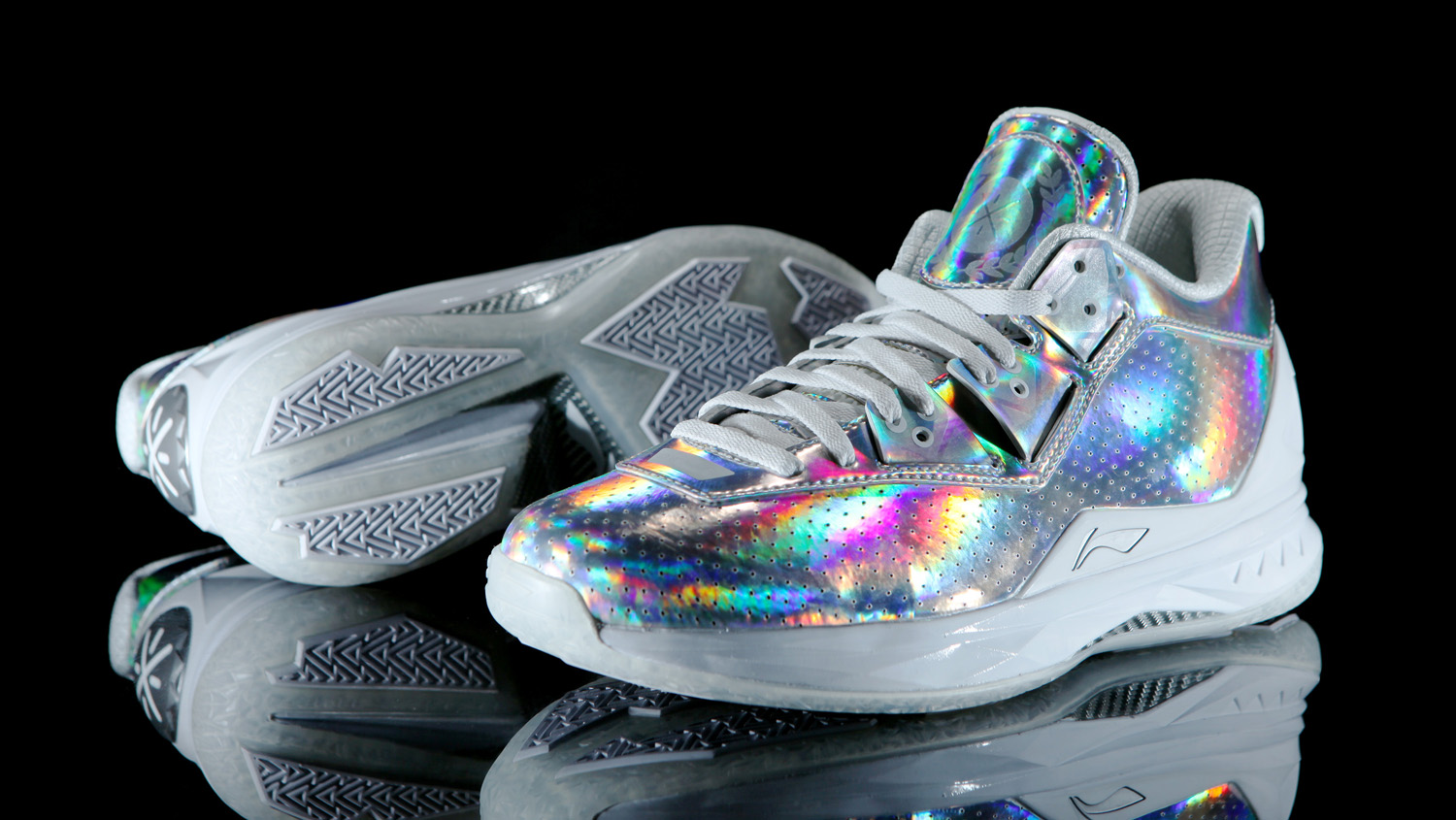 by Brendan Dunne
Dwyane Wade may have managed to bring the flashiest sneaker along for the 2016 NBA All-Star with this platinum edition of his Li-Ning Way of Wade 4.
The upper is an iridescent affair, showing off a spectrum of colors at different angles. Thankfully, the shoe is without the Northern Lights theme that's been used heavily elsewhere in 2016 All-Star sneaker collections.
The sneakers will launch at Ugly Dukling in Toronto during All-Star weekend on Feb. 12, as well at Edition Boutique in Miami.
The "All-Star" Way of Wade 4 is limited to just 100 pairs and will retail for $250.