DeMarcus Cousins can't stand Chris Paul. That's more clear than ever following their latest exchange late in last night's game between the Los Angeles Clippers and Sacramento Kings.
With the Kings trailing by 18, Cousins cradled a defensive rebound near the baseline. Not letting his foot off the gas, Paul ran behind Cousins and attempted to poke the ball loose, which triggered Cousins to launch the ball at the back of his head in frustration. The play was explained as Cousins trying to make a play to keep possession, but the video in slow-motion tells a different story.
Cousins also happened to be wearing a pretty awesome pair of Air Jordans for Beam-gate. He laced up the "Varsity Red" Air Jordan 10, which originally released in 2005.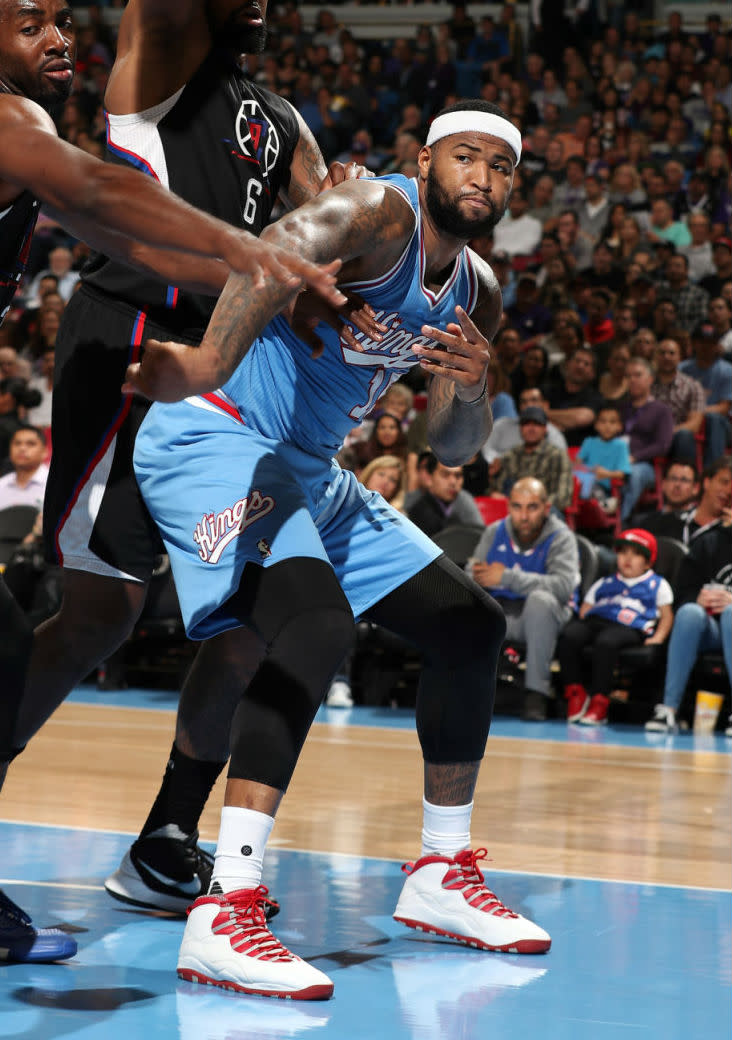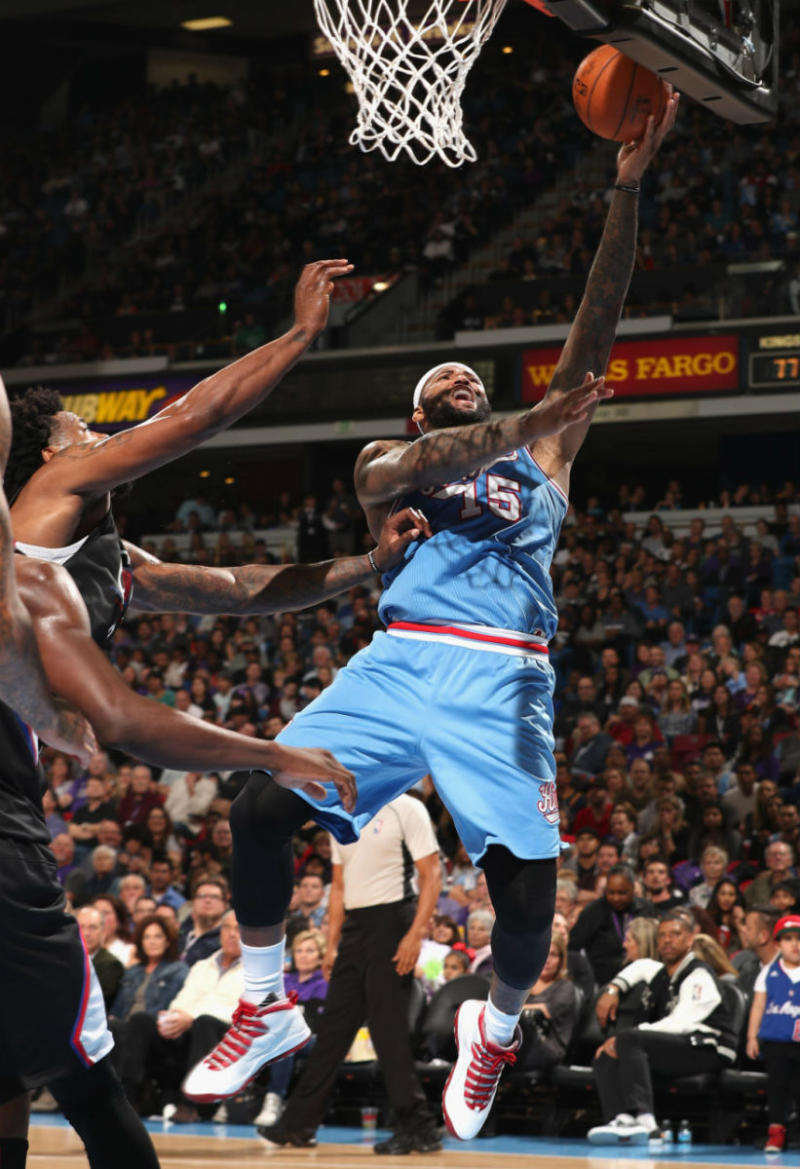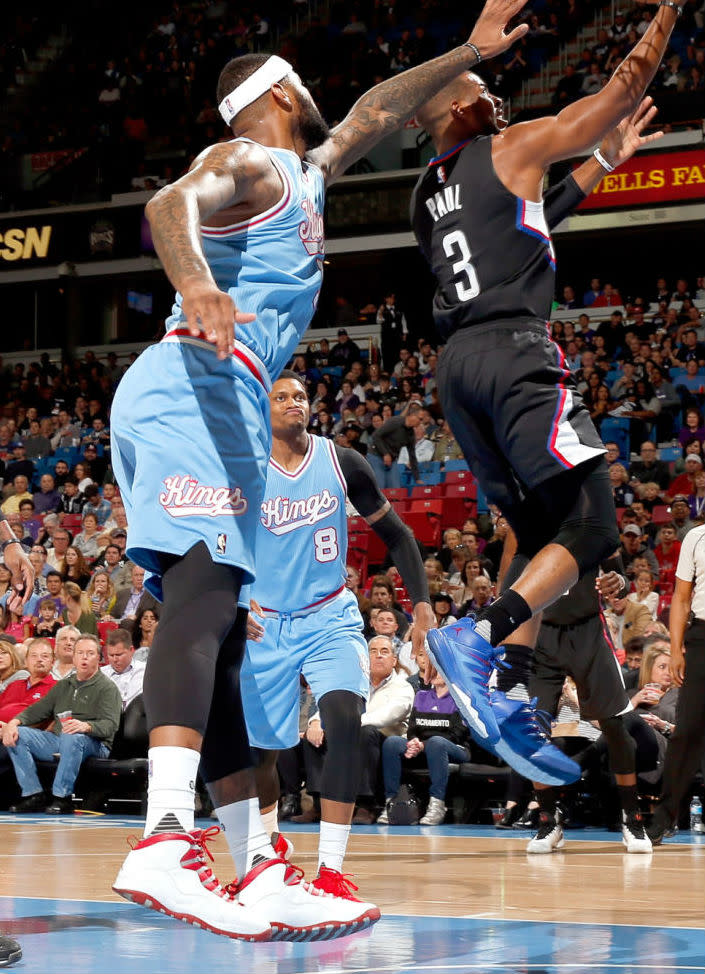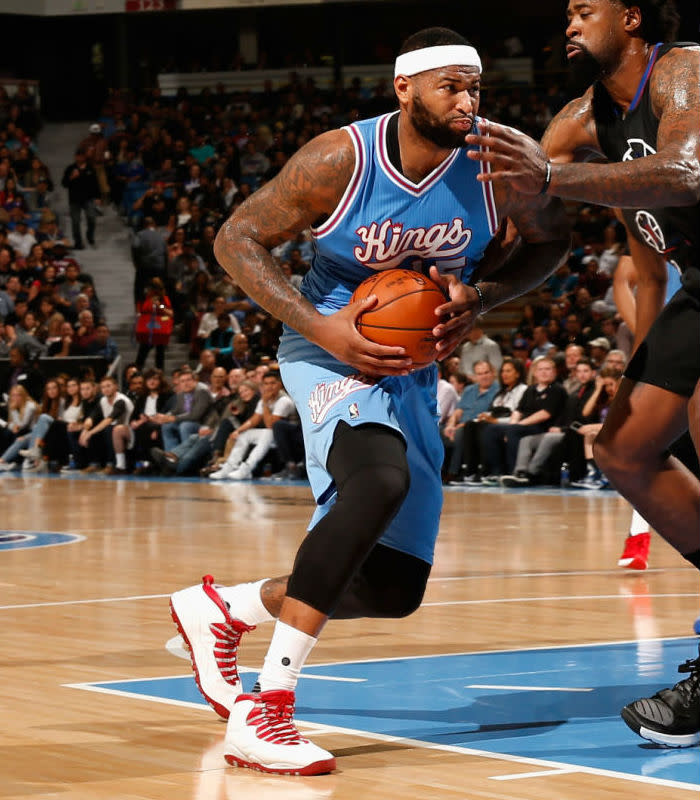 images via NBAE 2016