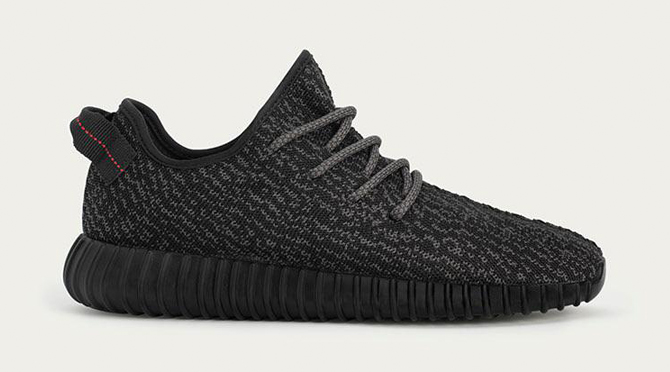 by Brendan Dunne
The adidas Yeezy 350 Boost "Pirate Black" may be coming back on Feb. 19., and will reportedly be more widely available this time.
Rumors about an upcoming Yeezy Boost have been circulating recently, with sources like Yeezy Talk Worldwide mentioning the Feb. 19 date. According to Sneaker News, a source at adidas has now confirmed that the original "Pirate Black" 350 Boost is indeed returning on that day.
Sneaker News reports that twice as many pairs will be available this time, which should drive down resell prices and make the sneakers more accessible, helping to fulfill Kanye West's promise of Yeezys being available to all.
UPDATE 2/8: Adidas' Yeezy page has been changed back to show images of the last release, the sold out "Oxford Tan" 350 Boost, although the original page still exists here. Below is a screenshot of the adidas Yeezy page as it appeared this morning.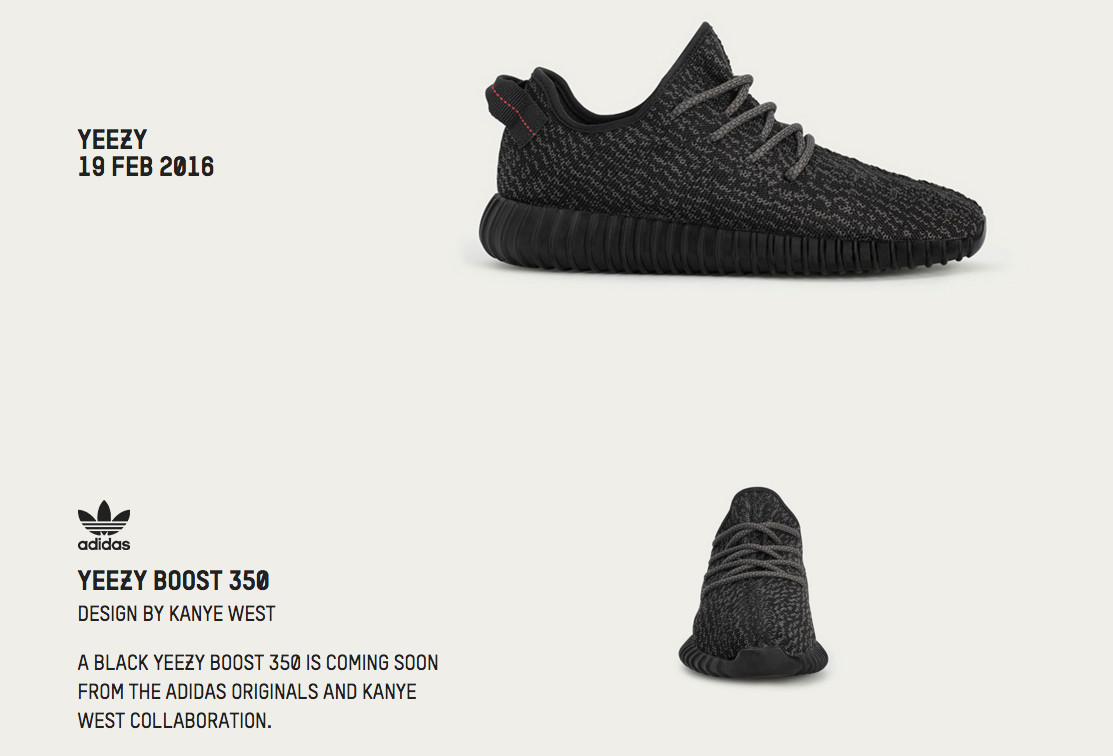 UPDATE 2/8: Adidas' Yeezy page has been updated to reflect that the "Pirate Black" Yeezy 350 Boost will return on Feb. 19. Its images suggest that the colorway will be the same, and not a slightly tweaked version as reported by some outlets.