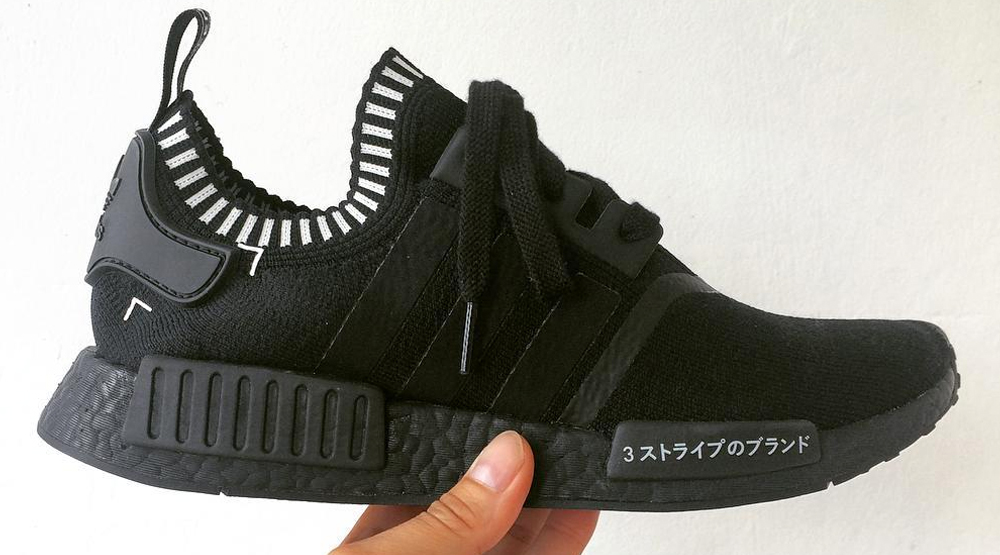 by Brendan Dunne
The adidas NMD doesn't need any help turning heads at the moment, as every pair of the Originals shoe to release so far has sold out. This pair features an extra draw anyway with its black Boost cushioning.
Adidas has never used anything but white Boost cushioning on its shoes – according to the brand, it can't really produce the technology in other colors while maintaining 100 percent of its performance advantages. It's unclear if the Boost on this new pair was actually produced in black or just painted black post production.
The sneaker features Japanese text on its midsole that translates to "The Brand With the Three Stripes."
There's no firm sneaker release date info on this pair yet, but the fact that people have pairs in hand suggests it's not too far off.