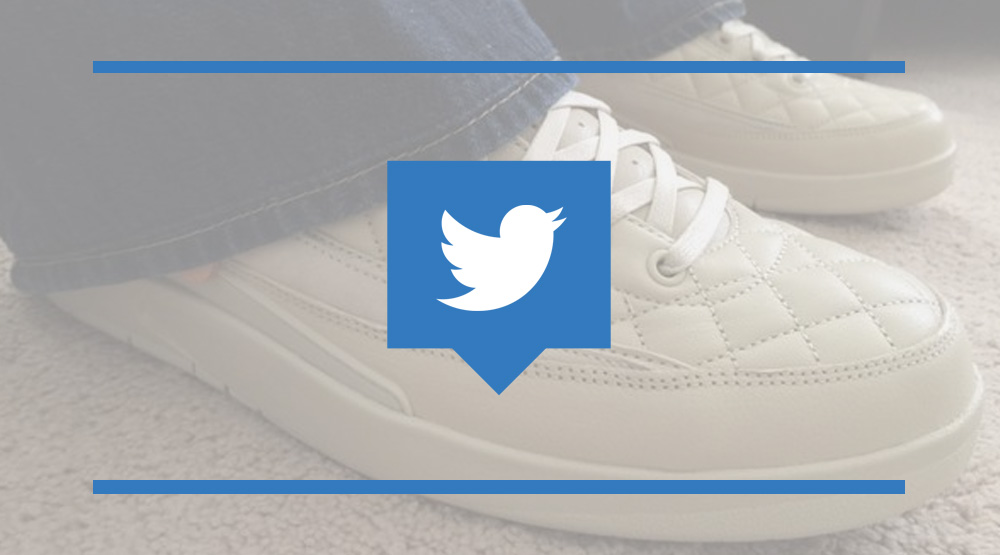 Twitter provides a social platform for breaking news and instant reactions. Among the most opinionated users are sneakerheads, who rarely pass up an opportunity to get jokes off when a new situation hits the timeline. However, Twitter is fast-moving, so there's a good amount of Tweets that don't get the recognition they deserve.
To change that, we've rounded up the best sneaker-related tweets from the past week. Sneakerheads had a lot to say about poorly tailored denim, a possible Yeezy Boost restock and dad's Air Monarchs. Scroll through, have a laugh and give a follow to anyone you think deserves it.
Worst. Discount. Ever.
That's a rather bold pricing strategy. pic.twitter.com/HSN8LgRKN2

— Sarcastic Prick (@RlCHIE) February 3, 2016
---
In Those Jeans
@RUVILLA Just Don 2#MakeYourMark pic.twitter.com/vqBee9V1rI

— FresherSoles (@kpoloboy916) February 4, 2016
---
NOmad
@wex1200 you guys gotta make more pairs! Look at the measures you've got dudes going to! pic.twitter.com/rAT0RIC4Wd

— RACSLIFE (@RACTVSHIFT) January 31, 2016
---
Slow Your Roll
when a fuccboi tries to Pin Roll his jeans

Expecations vs Real Life pic.twitter.com/UELBki4vJK

— Where To Cop (@WhereToCop) January 30, 2016
---
Know How Granny Do It
Hypebeast Grandma pic.twitter.com/OVRm669ITP

— YeezyTalkWorldwide (@YeezyTalkWW) February 2, 2016
---
Til the Casket Drops
Kids who paid $6000 for OVO X's right now pic.twitter.com/UMY73j38WB

— DeadstockNYC (@DeadstockNYC) February 2, 2016
---
I Keep 'Em Clean, Tho
gotta respect the game pic.twitter.com/jTXtlqeyFN

— Cool Eric (@OBiiieeee) January 27, 2016
---
Slide Through
When you walk into school on Monday with the kicks you picked up over the weekend https://t.co/vZapz5YWGE

— THRONE (@THRONExyz) February 1, 2016
---
Words From the Wise
when u see someone rocking fakes pic.twitter.com/nBNqHoaltK

— Four Pins (@Four_Pins) February 5, 2016
---
Hello...?
When Resellers heard the restock news pic.twitter.com/UMv9oCRPdn

— Where To Cop (@WhereToCop) February 4, 2016