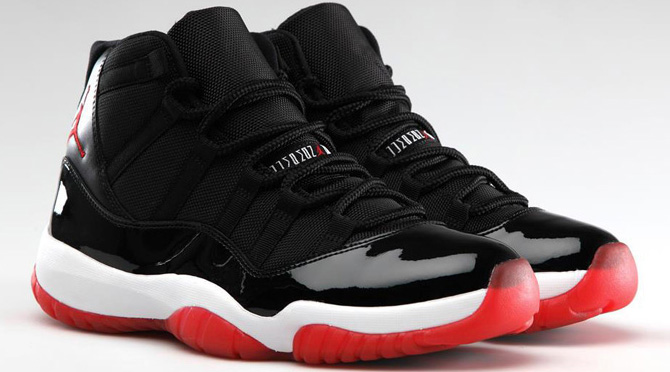 by Brendan Dunne
A Houston man was found guilty of capital murder over a pair of Air Jordan 11s today and sentenced to life in prison without parole, the Houston Chronicle reports.
The man, 21-year-old Neal Bland, is one of three charged in the 2012 shooting of Joshua Woods.
According to prosecutors, Bland and the others went to several Houston malls on Dec. 21, 2012 to look for people who'd purchased the just-released "Bred" Jordan 11. They pulled up on Woods and his friend Goodwin Matthew while the two approached the latter's house after buying the sneakers, gunning down Woods while attempting to steal the shoes.
Bland's attorney Kurt Wentz argued that the act was one of felony murder, and not capital murder. Had Bland been found guilty of felony murder, he would have been eligible for parole, the Chronicle writes.
The mother of the late Woods has committed herself to ending sneaker violence with a program called Life Over Fashion.