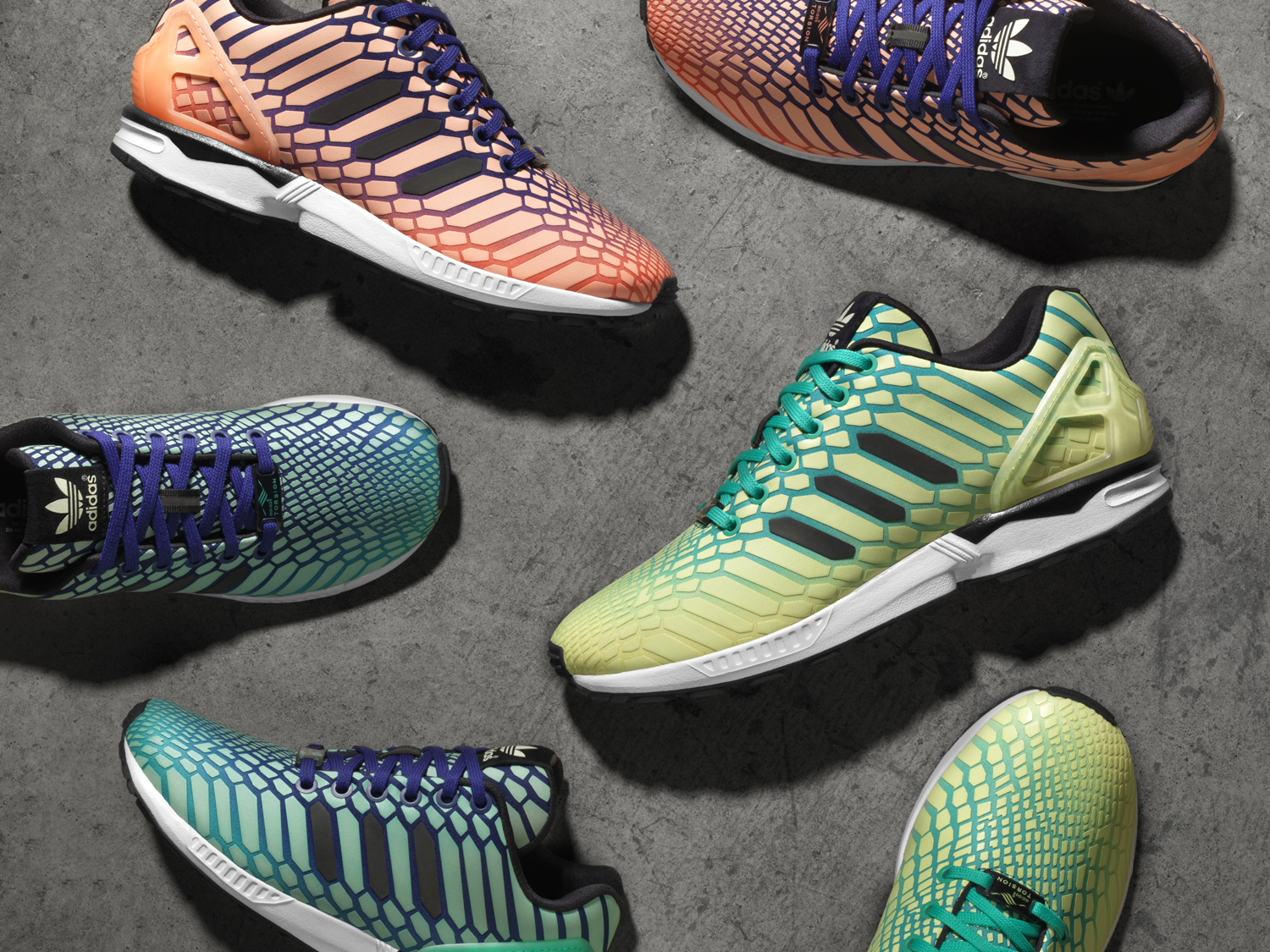 by Brendan Dunne
One of adidas' best-received All-Star sneakers ever was last year's Xeno ZX Flux, a reflective style that shifted colors when illuminated. Adidas Originals will build on that success this year with the "Xeno Borealis" pack shown here.
The collection again focuses on the adidas ZX Flux, but this time ups the ante with light-activated materials. Not only do the shoes have the Xeno treatment, they also glow in the dark.
Xeno materials will show up elsewhere in adidas' 2016 All-Star offerings.
The ZX Flux "Xeno Borealis" pack releases on Feb. 13 for $130 in men's and women's sizes and $100 in junior sizes.