Is the black adidas Yeezy 350 Boost releasing again on Saturday? Almost certainly not, but a misfired tweet from @adidasOriginals tricked a lot of people into thinking so this afternoon.
At 4 p.m. EST, the official adidas Originals handle tweeted that the sneakers would be available tomorrow. The tweet was deleted about ten minutes afterward, but not before getting thousands of retweets and getting quite a few people excited about the possible return of the shoes. The since-deleted tweet is embedded below.
#YEEZYBOOST 350 in black is available tomorrow. pic.twitter.com/fmduOH4m34

— adidas Originals (@adidasoriginals) February 19, 2016
Below is a screenshot of the original tweet.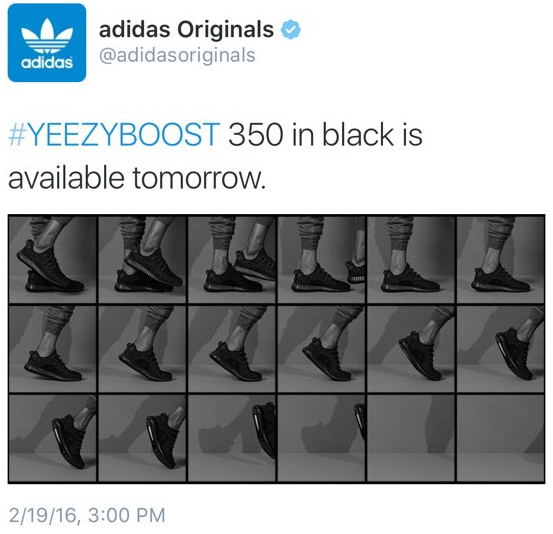 While it's not impossible that the brand will release some extra stock in the future, this feels a lot more like a case of a stray tweet that was never supposed to go out. Adidas did not respond to our request for clarification on the tweet.