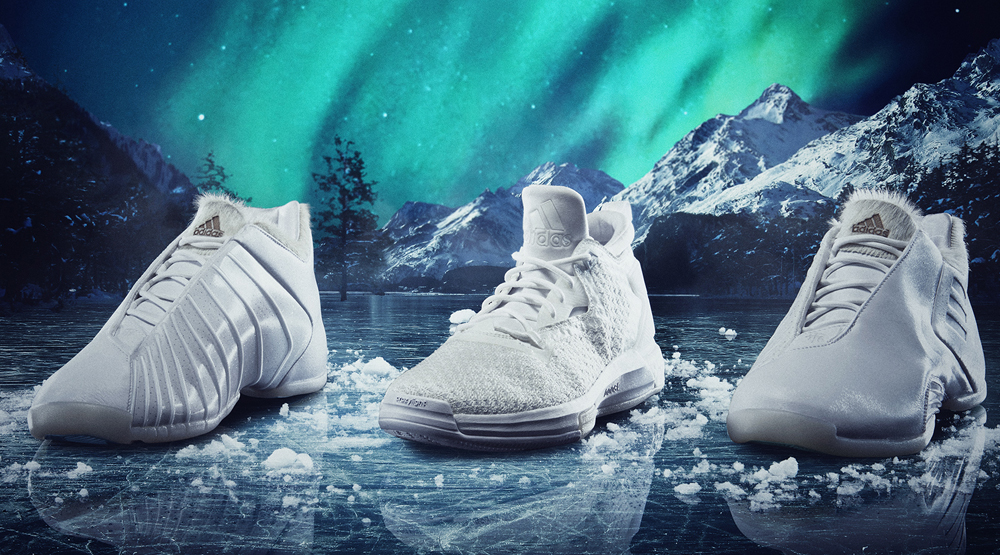 by Brendan Dunne
Adidas' 2016 All-Star sneaker collection just got even bigger with the announcement of the "Triple White" collection featuring the adidas D Lillard 2 and T-MAC 3.
The glow in the dark thread running through adidas' other All-Star packs is present here, acting as the lights-off alternative to the crisp whites the pack works with.
The Tracy McGrady shoes here reference the mismatched colors that the man wore in the 2004 NBA All-Star Game, with one pair in this pack glowing green and the other glowing blue. The sneakers also reference winter fashion in Toronto via leather and fur detailing.
The adidas D Lillard 2 ($150) and T-MAC 3 ($150) from the "Triple White" collection will release on Feb. 11.