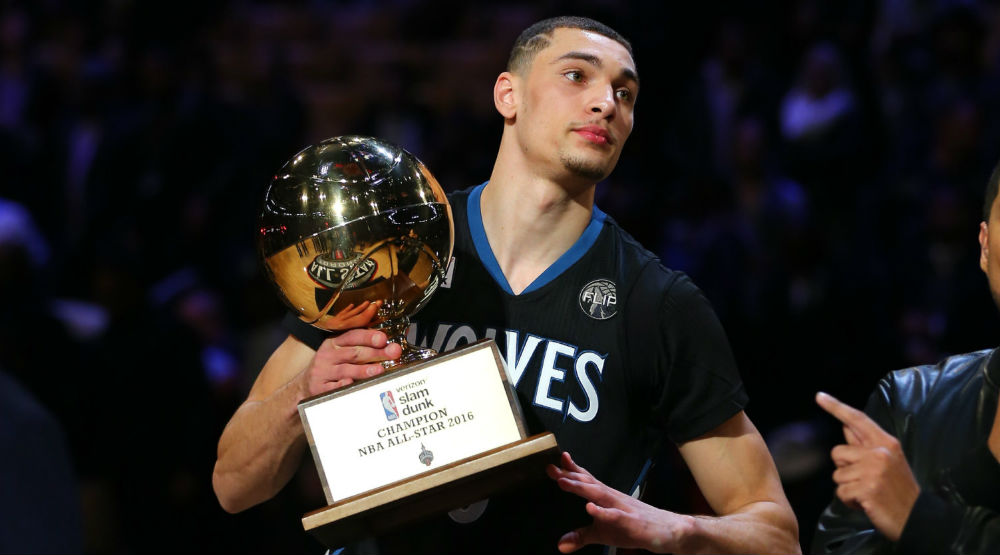 by Brandon Richard
It's a Dunk Contest that people will be talking about for years. For the first time since Vince Carter's performance in 2000, the bar has been raised, thanks to Zach LaVine and Aaron Gordon.
Most spectators expected an easy repeat victory for LaVine, but that's because they weren't aware of Gordon's immense talent. The contest essentially boiled down to LaVine's effortless athleticism and Gordon's creativity, the latter mostly aided by the Orlando Magic's green dragon mascot Stuff. And somehow, it wasn't corny.
There were reverses, windmills, new variations of the free throw line dunk, a man sitting down in mid-air and even hoverboards. Gordon and LaVine matched perfect scores throughout the final round, forcing two sudden death rounds. In the end, LaVine edged out Gordon, but the public seems to think it should have been scored the other way.
Everything aside, it was truly one of the best shows in All-Star Weekend history and future Dunk Contests should be better because of it.
Both LaVine and Gordon dunked in Nike, LaVine winning in the Hyperdunk 2015 Low. Read on for the rest of the Dunk Contest sneakers in this special edition of #SoleWatch.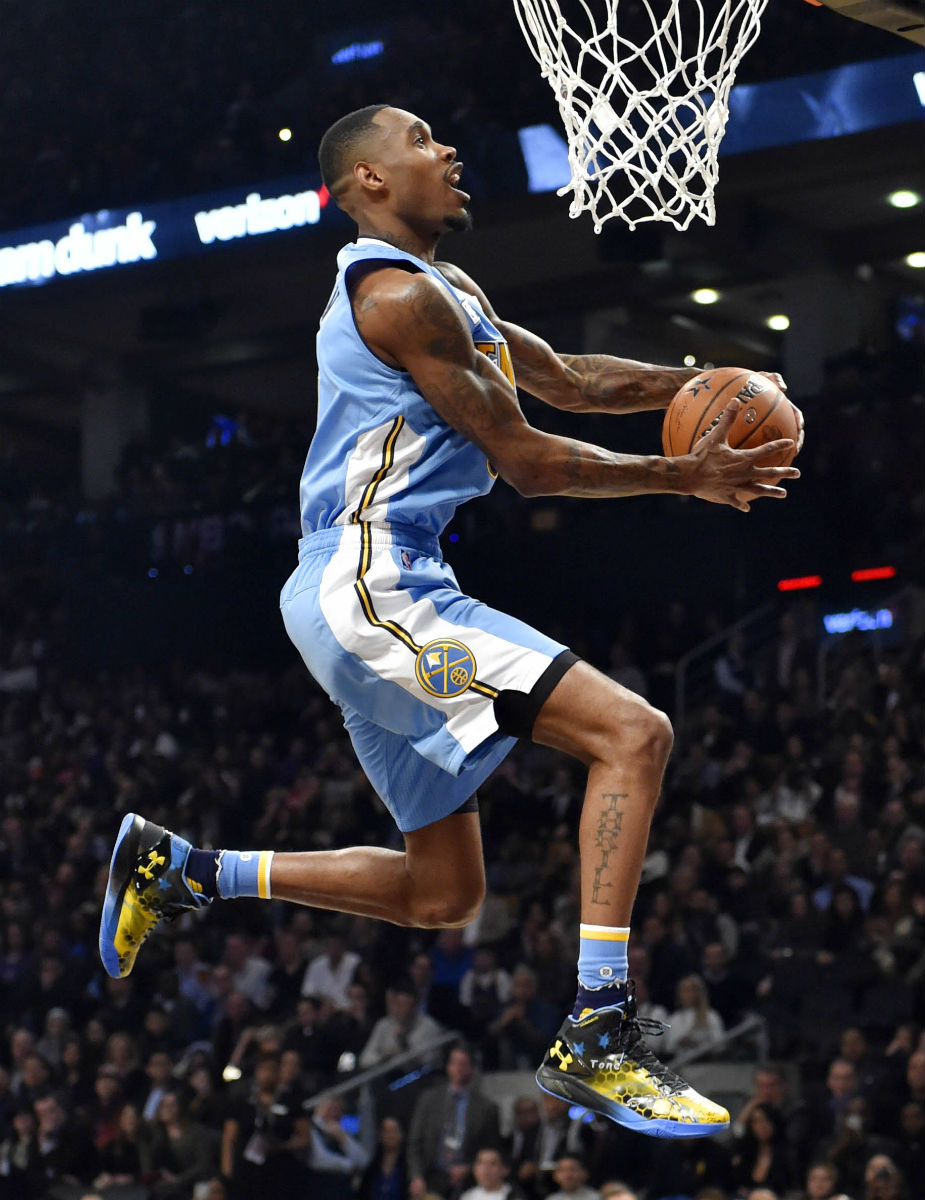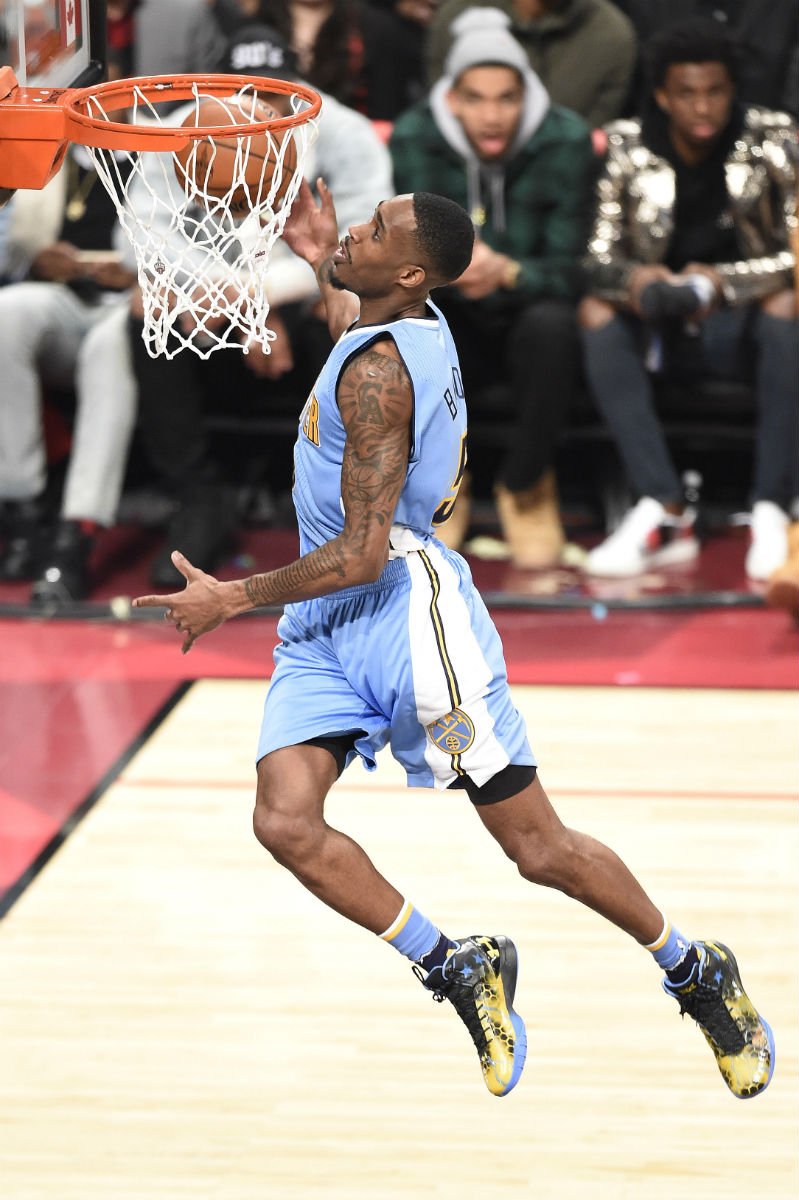 Shoe: Under Armour Fire Shot Low
---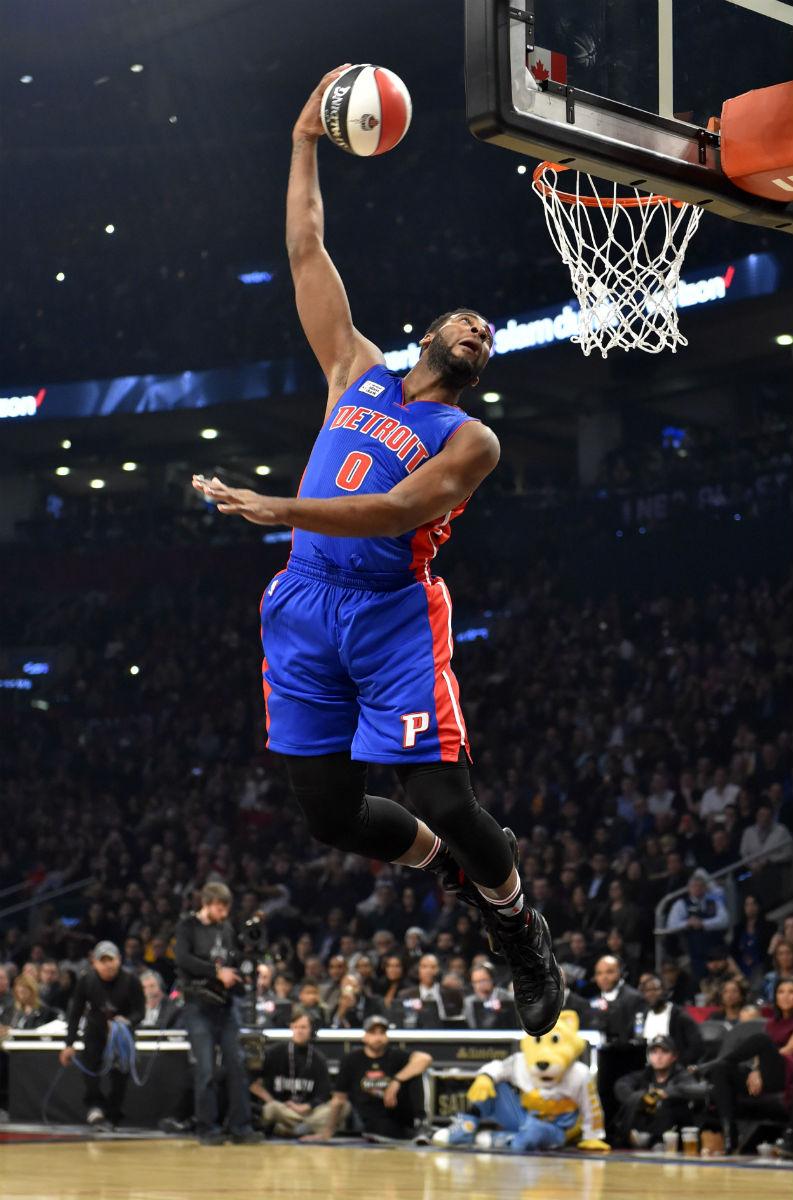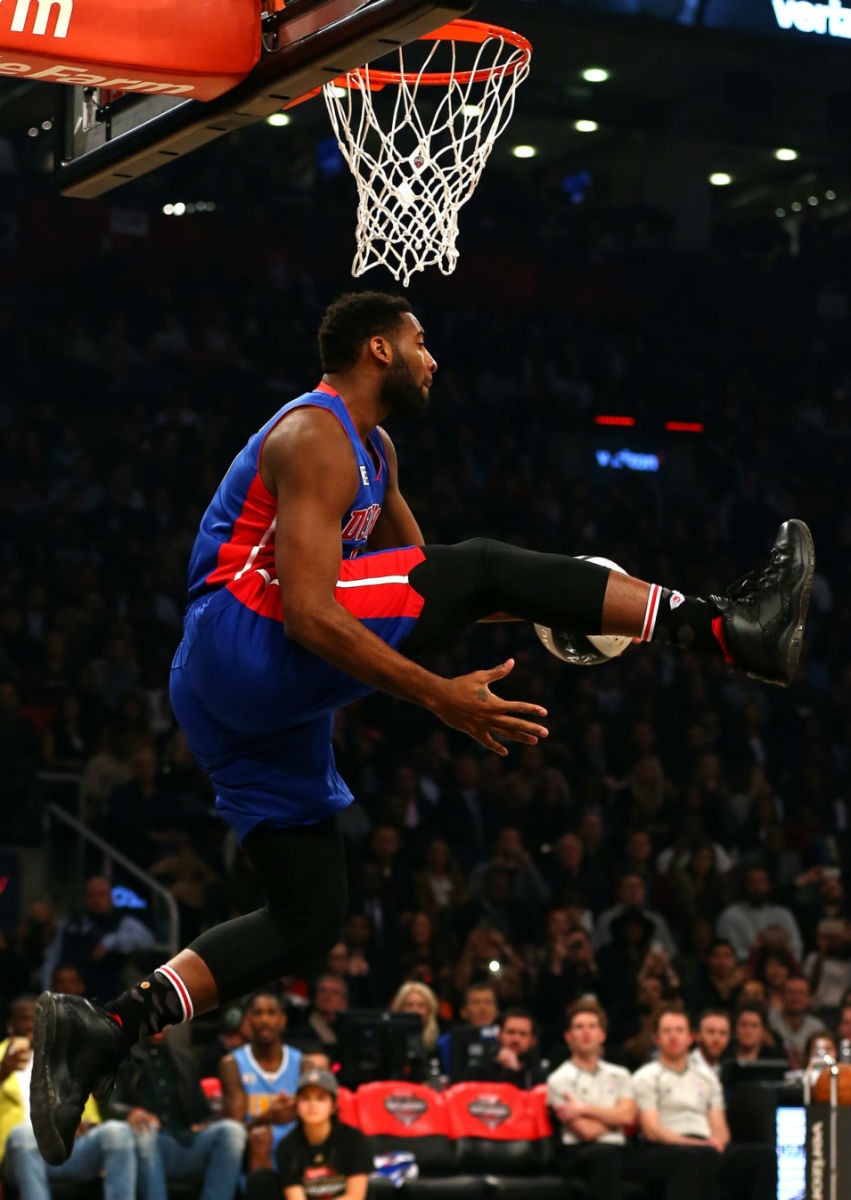 Shoe: Air Jordan 10 Retro "OVO"
---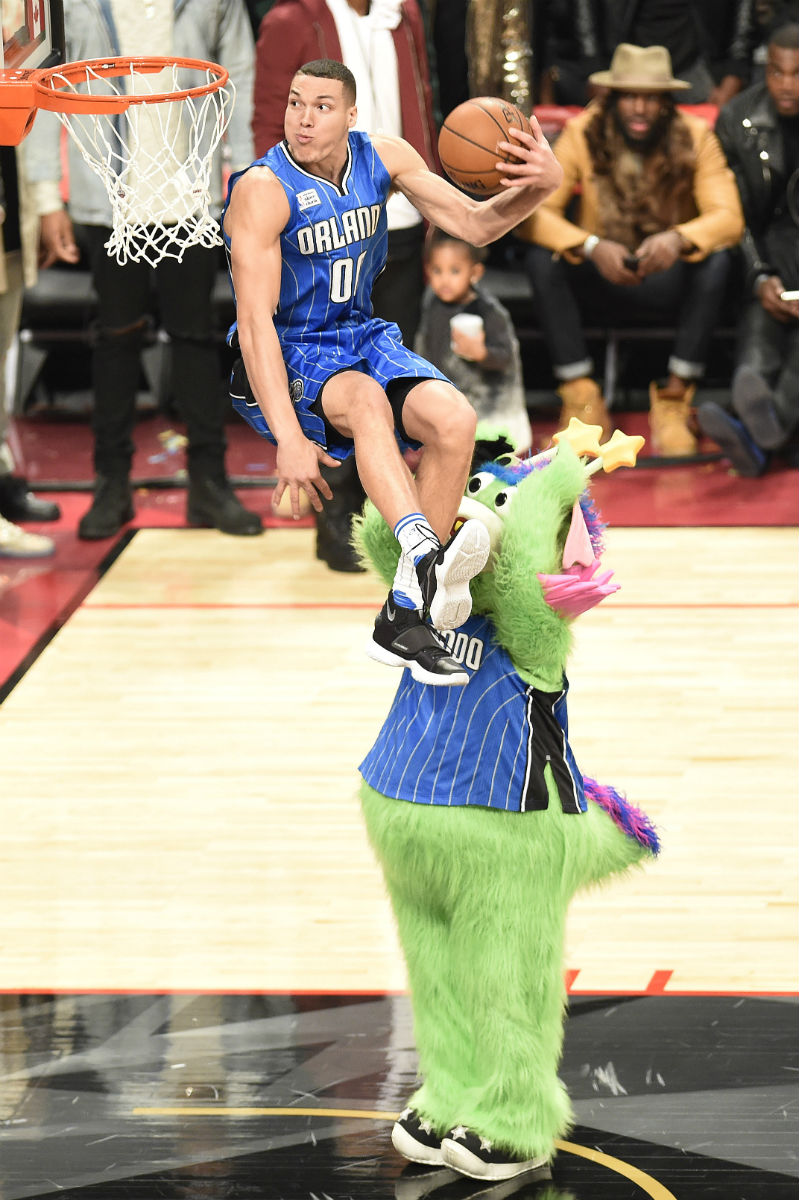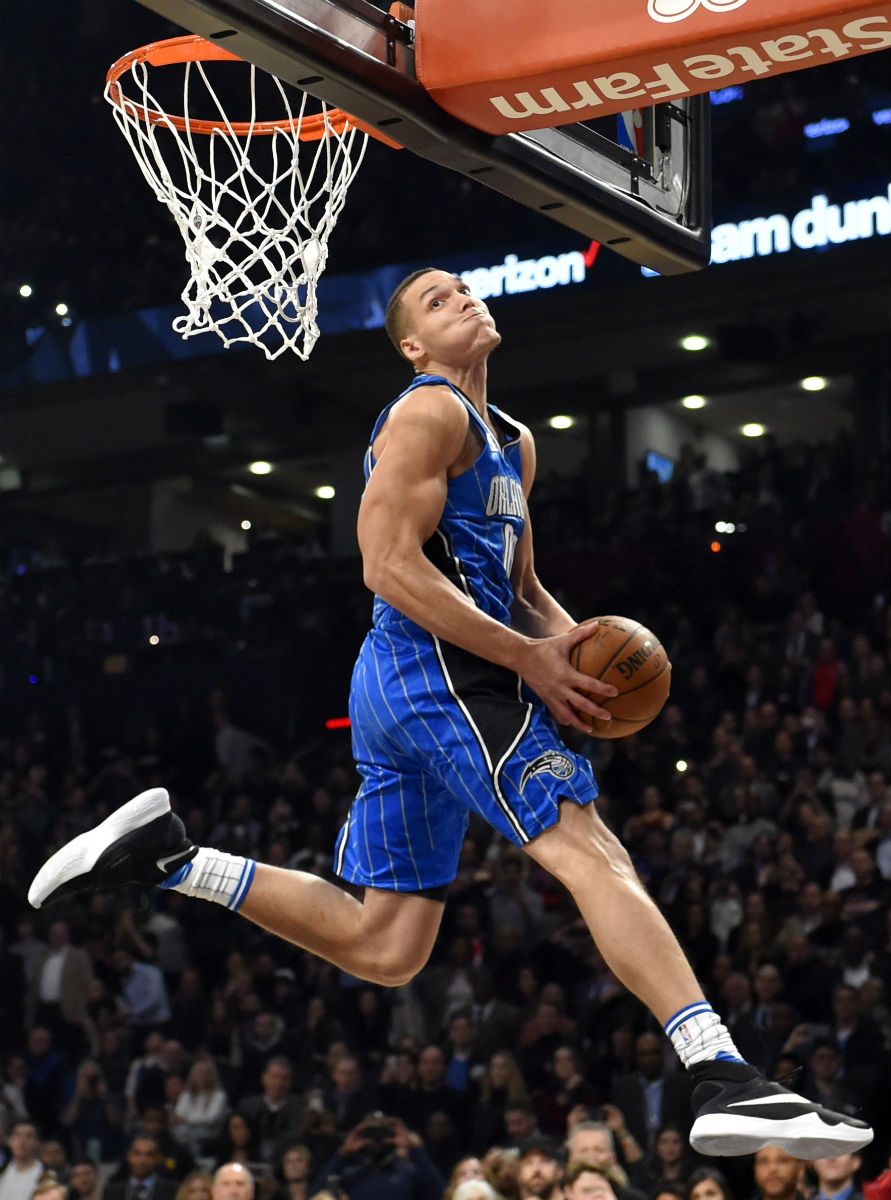 Shoe: Nike HyperRev 2016
---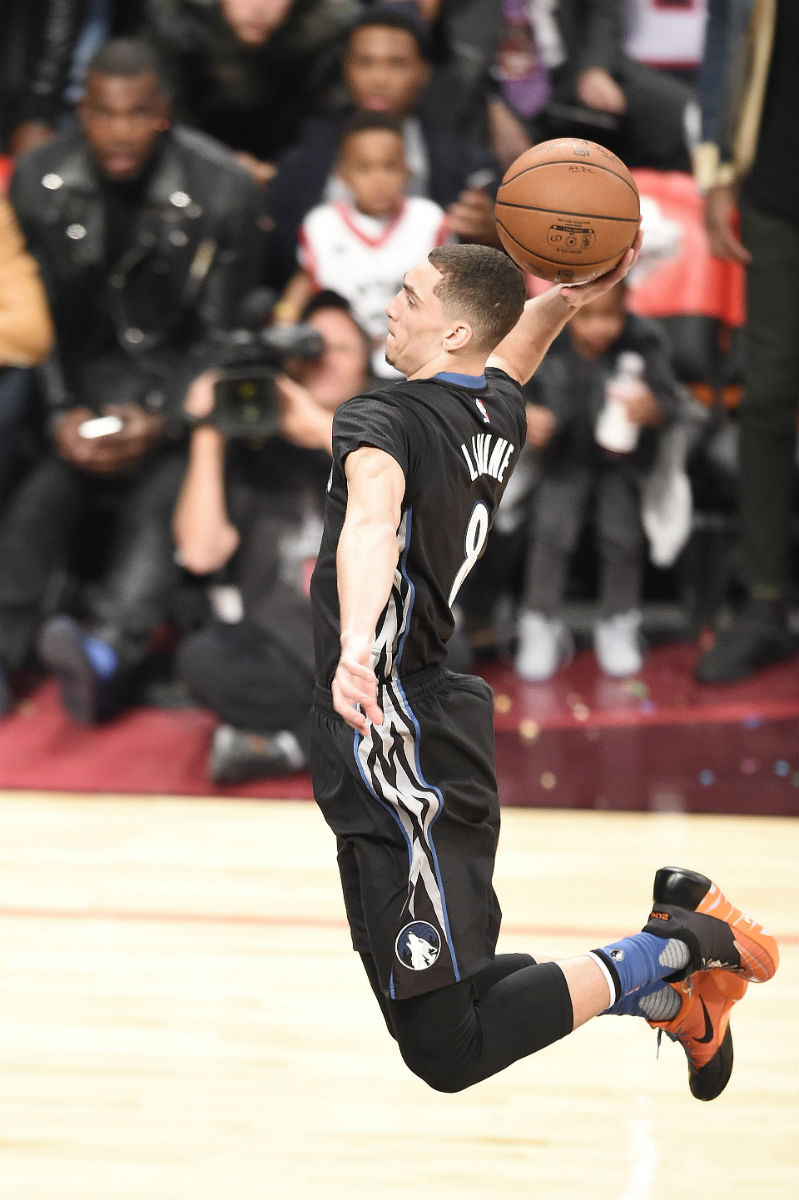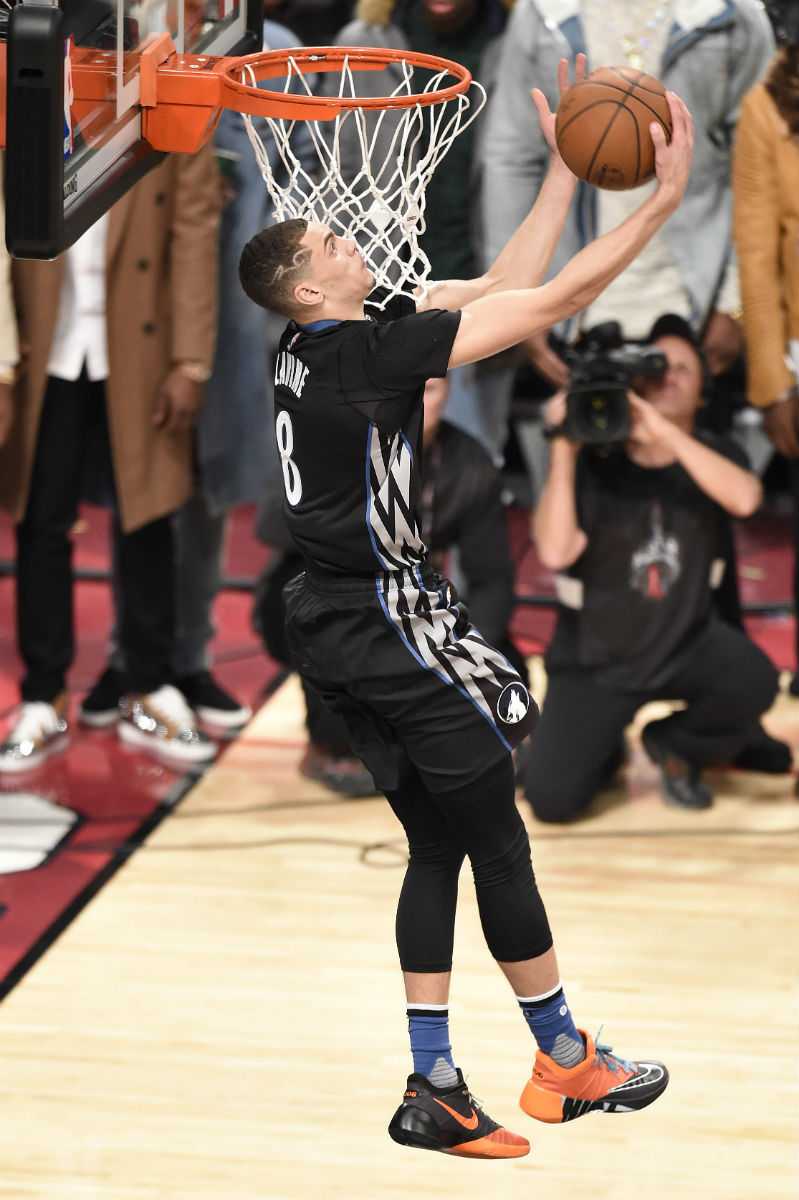 Shoe: Nike Hyperdunk 2015 Low