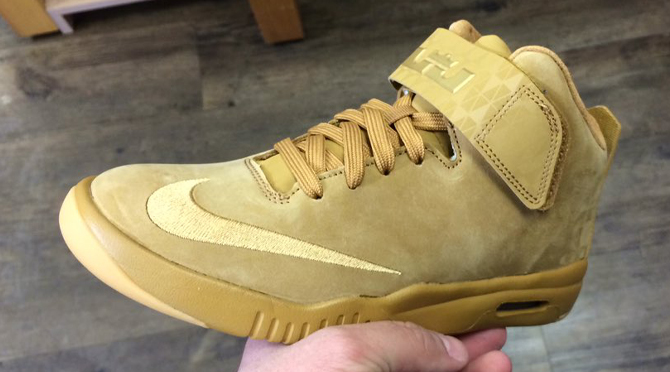 by Brendan Dunne
After resurrecting the classic "Wheat" Air Zoom Generation last year via a similarly styled LeBron 12, Nike will again make use of the look on a pair of LeBrons.
The Nike Air Akronite, a kids-exclusive silhouette, is the shoe wearing the familiar Timberland boot-inspired colorway this time around. Nike's been kind of quiet on this shoe since its rollout last October, but this image proves that there's more to come.
It's unclear if this "Wheat" Air Akronite is already in stores or not. As is often the case with kids pairs, it's possible they'll arrive at retailers without warning.