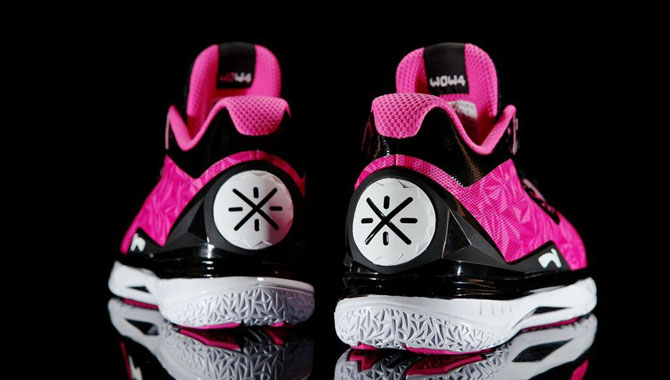 Valentine's Day isn't for another couple of weeks, but the newest version of the Way of Wade 4 would fit the theme just fine. As it turns out though, Li-Ning is calling this new colorway "Origami Pink," rather than anything holiday related.
The shoe's pink 3D mesh upper features a tonal camouflage print that was created in Portland, with angular lines reminiscent of the folded paper art, origami. It's accented by black overlays, laces and trim. As with all versions of DWade's fourth signature model with Li-Ning, you'll also find a solid rubber outsole and carbon fiber midfoot shank.
The Origami Pink WoW 4 drops tomorrow at noon, and will be available on wayofwade.com.