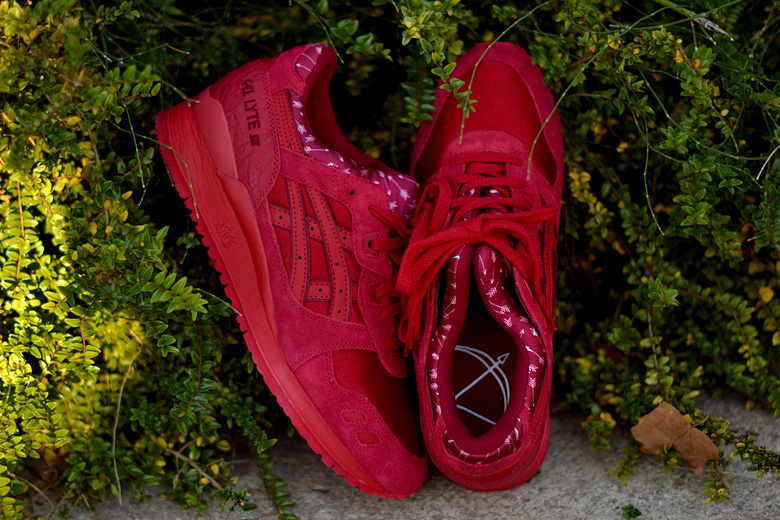 by Brendan Dunne
Valentine's Day usually doesn't offer up as many sneaker tie-ins as, say, Christmas, but footwear companies have in the past taken advantage of the day to release romantic shoes.
Asics has done so before and will do so again with these Gel Lyte IIIs. The shoes use the same crinkled material that's shown up on releases of this sort previously, with Cupid arrows arriving on the red pair. It's unclear if the black one has any sort of graphic treatment.
As general releases these Asics won't have firm release dates, but should be in stores by February.