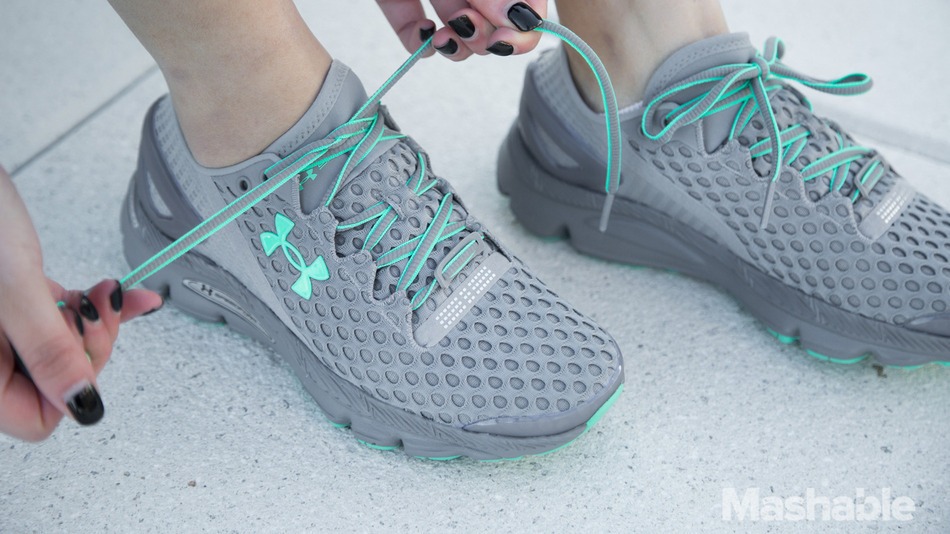 by Brendan Dunne
Under Armour just debuted a new shoe at CES 2016 that's basically a wearable fitness tracker, logging runs without requiring the runner to carry their phone around.
Mashable got their hands on the sneaker, the Under Armour Gemini 2. The shoe has sensors in its soles that can track the distance traveled and calories burned over the course of a run. Data from up to five workouts can be collected at a time and later synced via app.
The shoes work with the MapMyRun app, which Under Armour acquired in 2013.
The Gemini 2, which releases in the spring, is just the start of UA's efforts in the world of wearable tech-enabled footwear.
"We believe every product we will make will be connected, and this is the first part of that," a spokesperson told Mashable.