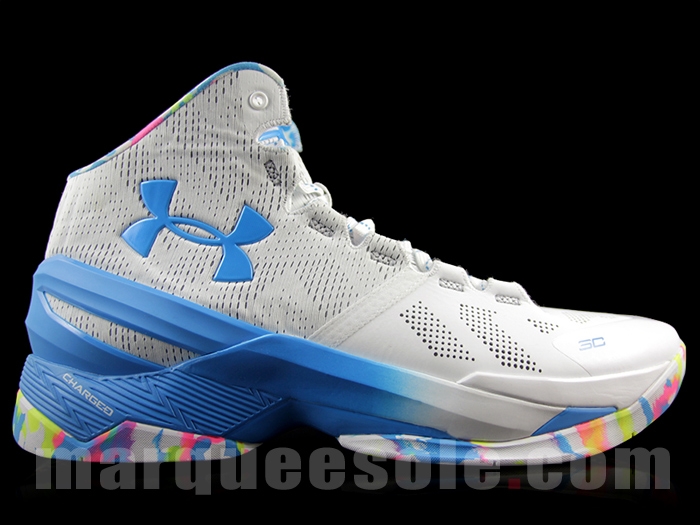 by Brendan Dunne
For the second year running, Under Armour is making a special birthday sneaker for Steph Curry's signature line.
The Under Armour Curry 2 shown hasn't been officially confirmed as this year's birthday pair, but it's got a colorway similar to last year's along with Curry's birth year of '88 on the inside of the tongue. Plus, the shoe's leak now would make sense if it's to release around his birthday on March 14.
Enjoy this first look and wait with us for release info on this Curry 2 "Birthday" edition.