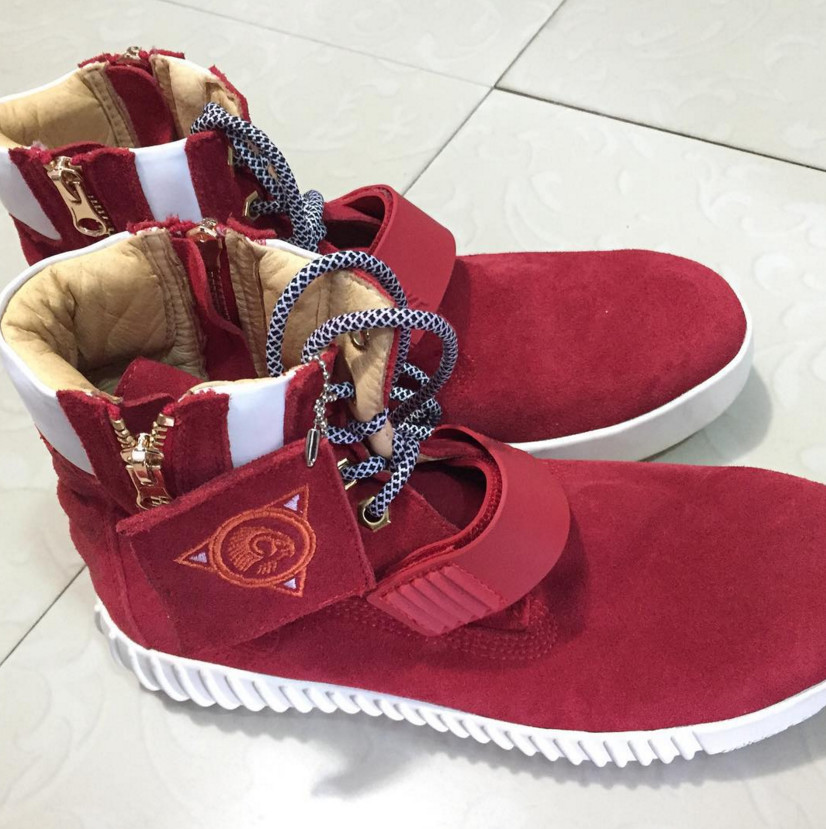 by Brendan Dunne
Do you wish you had a pair of adidas Yeezy 750 Boosts? Do you also wish the sneakers looked a little more like the classic Timberland 6" Boot? And also had elements from the Nike Air Yeezy 2?
If so, this is the sneaker for you.
These awful fakes, which have been around for a couple months but made waves on the sneaker Internet today, check all those boxes. There's the Yeezy Boost outsole, Timberland uppers with a weird zipper addition and the even strap from the Air Yeezy 2.
Here's to hoping these unfortunate things never catch on and none of us ever have to see a pair in real life.