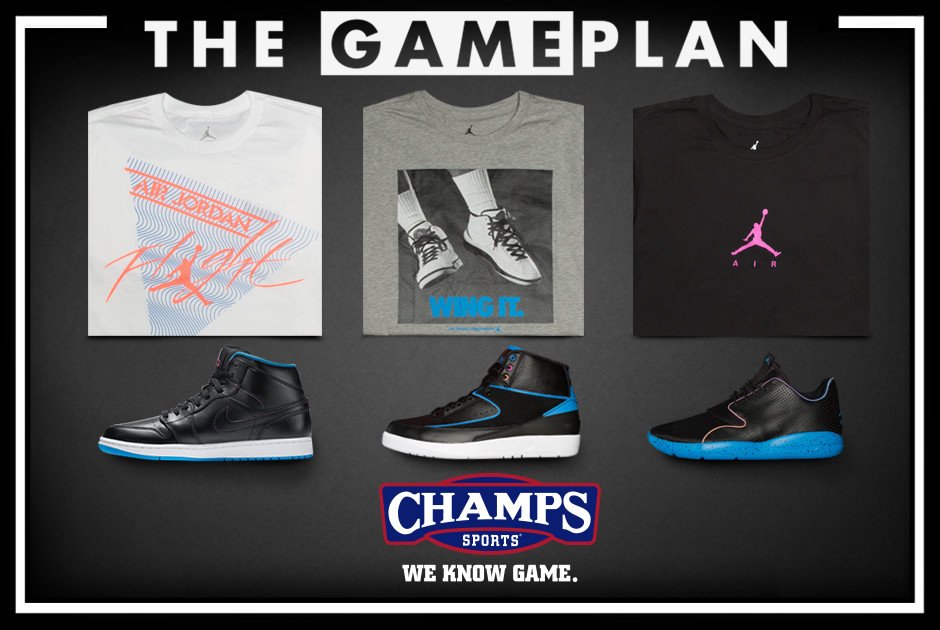 by Gurvinder Singh Gandu
The Air Jordan 2 undoubtedly gets put on the backburner in the conversation about the more sought-after retro Js, and it's easy to see why. After all, it's not easy to follow up a legend in the AJ1, and it's equally as difficult when the next model in line, the AJ3, is equally as iconic in stature. Following decades of being trapped in this sort of middle-child role, though, 2016 very well could be a year in which the shoe reaches new heights in popularity.
Kicking off the AJ2 campaign trail this year is a special "Boombox" colorway of the shoe as part of The Game Plan by Champs Sports. The Jordan 2 "Boombox" pays tribute to the memorable LeRadio Raheem character from Spike Lee's iconic Do the Right Thing. Further, the colorway is inspired by the "Bed Stuy Do or Die" shirt that Raheem wears in the film while bumping Public Enemy's "Fight the Power" anthem from the boombox that he always carries with him. In addition to the special-edition Jordan 2, the "Boombox" collection is rounded out with two other Jumpman sneakers in the Jordan Eclipse and Jordan 1, as well as a handful of tees to match.
Check out the Champs Sports store locator to find your nearest retailer and cop the collection today before the sneakers release this Saturday.
*** *** ***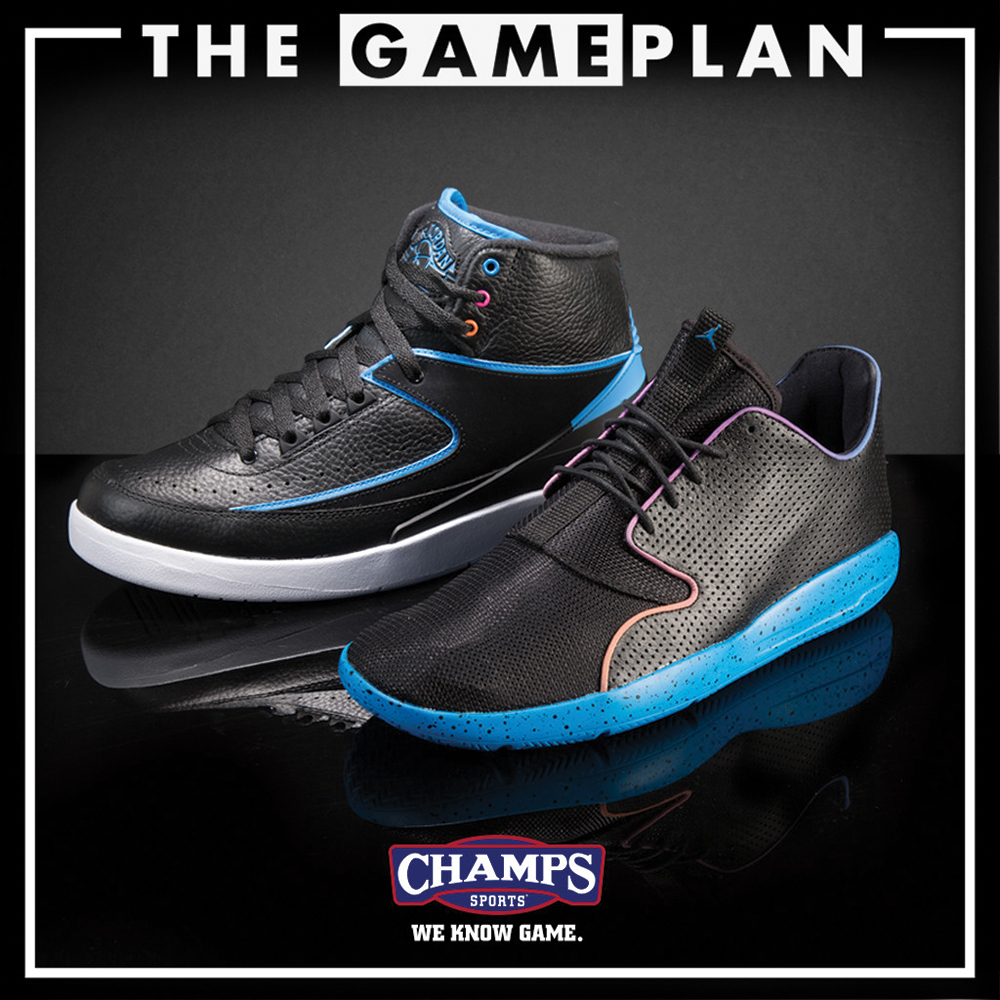 FOOTWEAR
Basic sneakerhead instinct will no doubt cause you to instantly overlook the Jordan 2, as your eyes feast on the AJ1, but don't sell the sneaker—or yourself—short just yet. There have only been a couple dozen different colorways released for the Jordan 2. That reason alone makes this special-edition drop worthy of a cop. Or you can continue to follow the herd and opt for the Eclipse or Jordan 1.
JORDAN RETRO 2 "BOOMBOX" - $190
JORDAN RETRO 1 - $130
JORDAN ECLIPSE - $110
---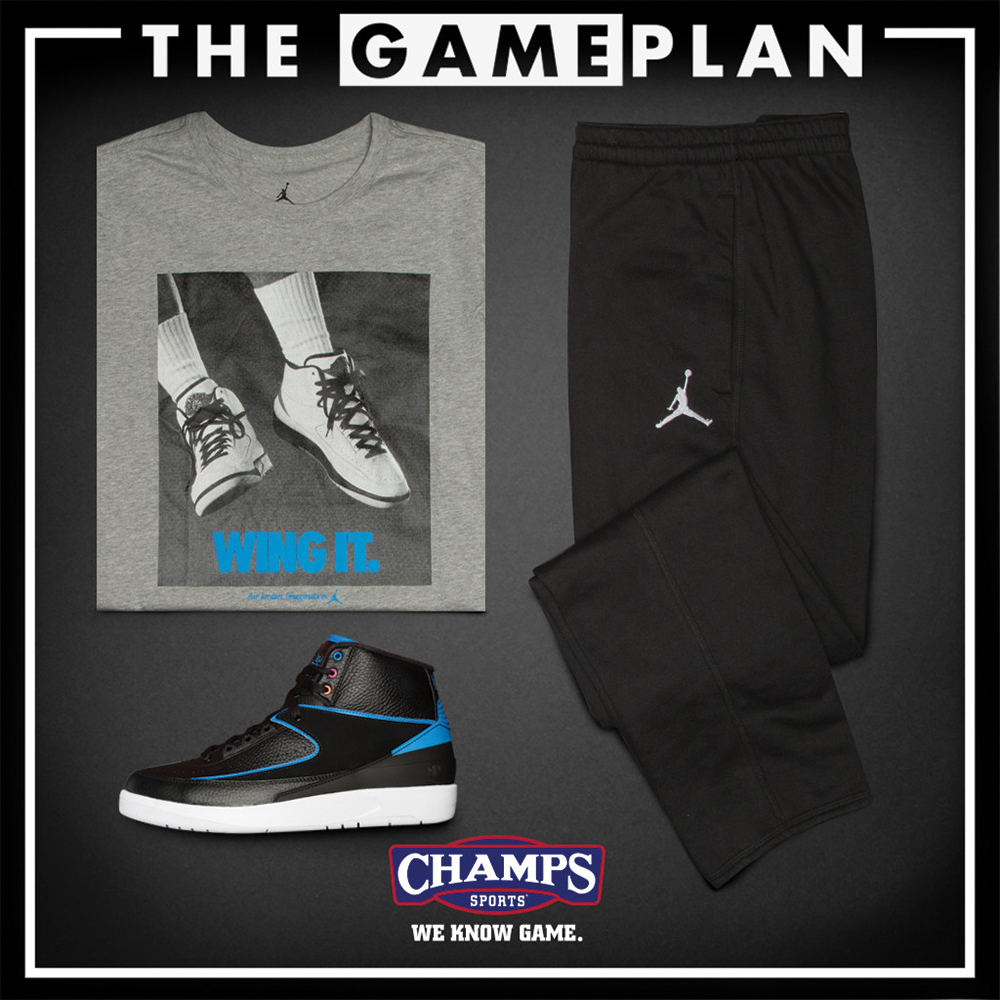 APPAREL
You can never have enough tees…especially of the Jumpman variety. Choose between the blue camo, Retro 2 orange, or the white Flight Grid. Or just throw all three in the cart.
JORDAN JUMPAN CAMO TEE - $40
JORDAN RETRO 2 TEE - $35
JORDAN FLIGHT GRID TEE - $30