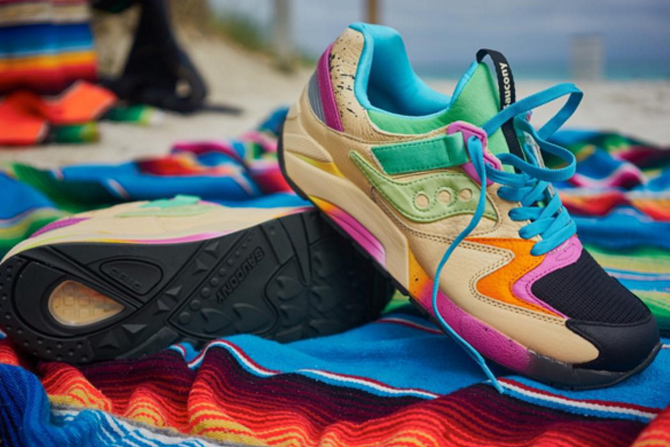 by Rajah Allarey
Name a coveted sneaker released over the course of the past few months and you'll probably notice a common theme: they were either tonal or featured a fairly basic two-tone color story. Simplicity seems to be the trend of late, but Miami's Shoe Gallery is bucking that trend and marching to the beat of its own drum as it gears up to release an incredibly colorful collaboration. Partnering with Saucony, Shoe Gallery has chosen the brand's Grid 9000 as its canvas and has created what could arguably be the wildest pair of Sauconys ever designed. The colorful blankets shown in the imagery are called serapes, a popular garment often worn in Mexico, and the assumption can be made that it served as inspiration for this project.
With the exception of a release date of Saturday, January 23, no other information has been made available. Considering the release is this weekend, more news should be available fairly soon.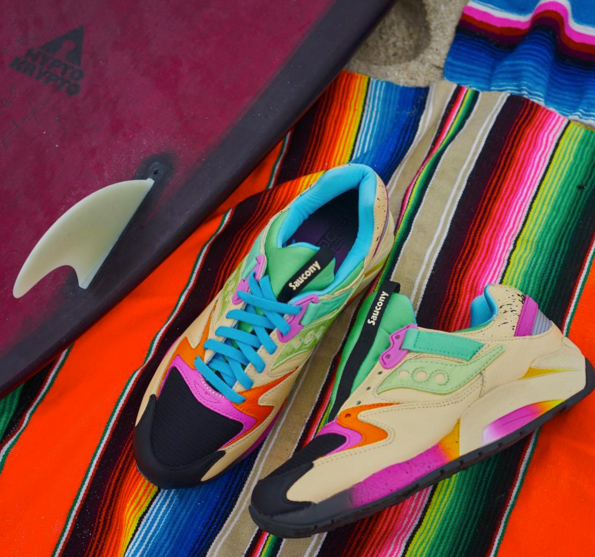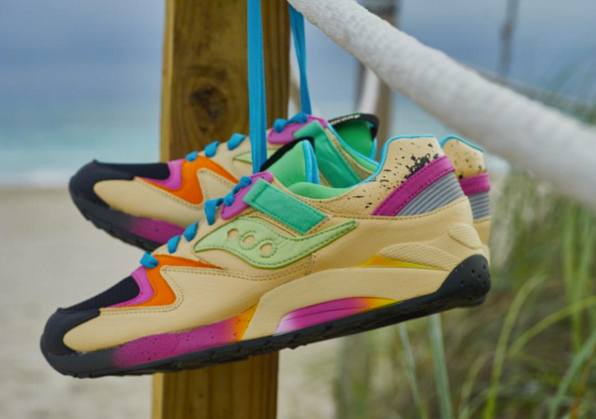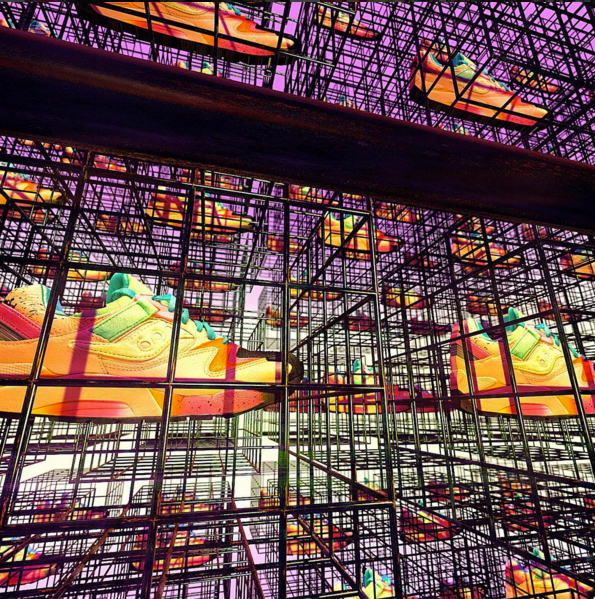 UPDATE 1/18: The original story indicated the collaboration might've been inspired by the serape blankets traditionally seen in Mexican culture. This was incorrect. The Shoe Gallery x Saucony Grid 9000's true inspiration comes from '90s surf culture and the vibrant colors seen during that time period.