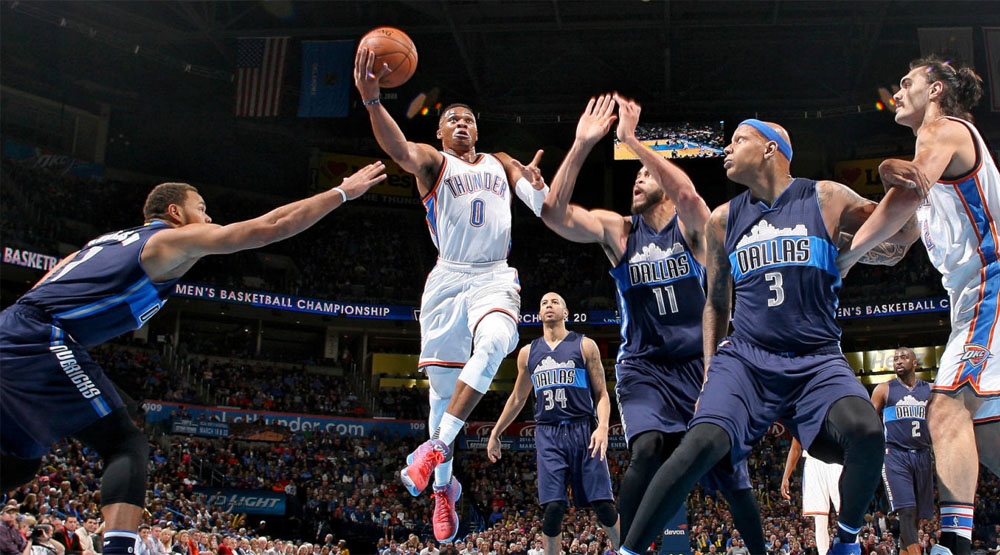 by Brandon Richard
Today, Jordan Brand will finally unveil the Air Jordan XXX. As part of the rollout, Russell Westbrook is expected to debut the model on-court against the Minnesota Timberwolves tomorrow night. With a new model in play, that means last night's game against the Dallas Mavericks may have Westbrook's last in the Air Jordan XX9.
Westbrook went with an OKC gradient make-up of last season's model, which he was also the official lead for. Unfortunately, his outing didn't last long — Westbrook was unjustly ejected after picking up a second technical foul reacting to a JJ Barea foul in the first half. He was held scoreless for just the second time in his career, but managed 7 rebounds and 8 assists in just 15 minutes of action.
In a seemingly endless lineup of Player Exclusive colorways, Westbrook played the best basketball of his career in the Air Jordan XX9. If he plays any better in the XXX, we're probably looking at MVP awards and championships.