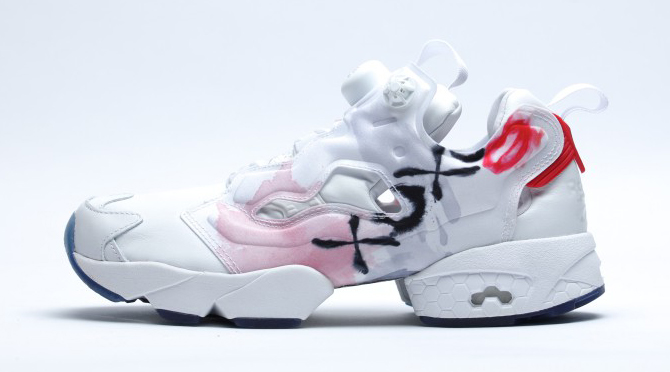 by Brendan Dunne
It looks like the Reebok Insta Pump Fury will be one of many sneakers to don a romantic look to coincide with Valentine's Day 2016.
The shoe takes the theme literally with "XOXO" writing acorss the side and what appear to be graphic tears dripping over the sneaker. As seemingly every Valentine's Day shoe needs a bit of red, this one makes due with lipstick hits.
European sneaker shop Afew will have this Reebok Pump style available come February.