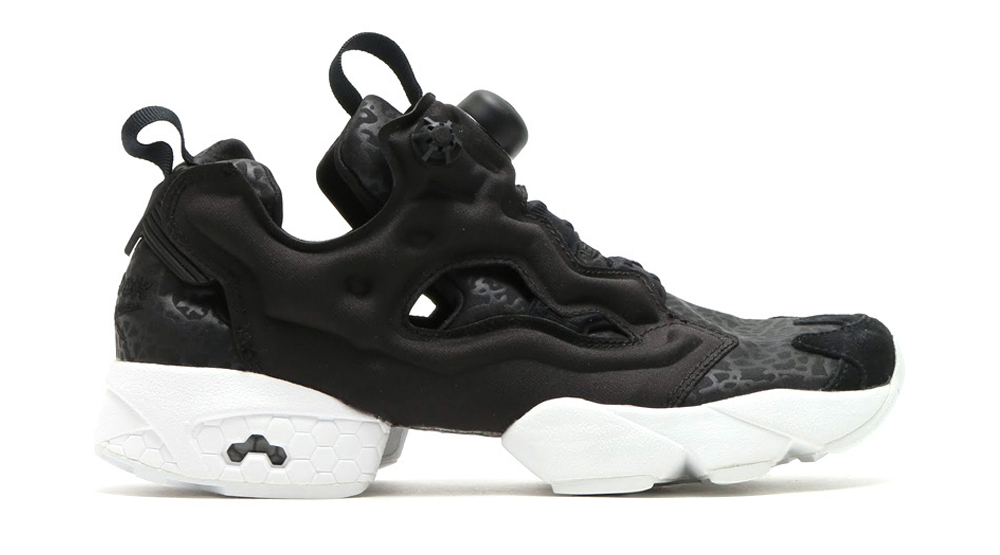 by Brendan Dunne
Oh look, it's a pair of the Reebok Insta Pump Fury with a subtle pattern applied to the upper. Wait a minute, is that elephant print?
The lines on this Reebok retro sure look like they're borrowed from the Air Jordan 3. It's not like Nike's got a trademark on the pattern or anything, but it's still sort of awkward to see it appear on the shoes of a rival sportswear brand.
This rather derivative Reebok Pump is available now at Japanese sneaker retailer atmos.