by Gerald Flores
It was the first brand to put a computer on a sneaker. And now adidas is hoping another daring sneaker design will open the brand up to a different audience.
A year ago, adidas unveiled Ultra Boost—a sneaker that the brand touted as the "Greatest Running Shoe Ever." It was an instant hit that transcended the hardcore running crowd. Streetwear influencers also embraced the shoe, and it topped several year-end sneaker lists, including ours.
Adidas Running's next target? Female athletes. The PureBOOST X will launch this February and is a full-length Boost sneaker that's been modified specifically for the female foot through a very distinct design on the upper.
"When we launched the Ultra Boost, it was really the pinnacle of what we could do with the technology. In the year since then, we've been able to learn more about the foot and what happens in the changes within the female foot as you run," said Ben Herath, adidas' head of global design. "We took a lot of the state-of-the-art technology that we have here and applied it to the female consumer."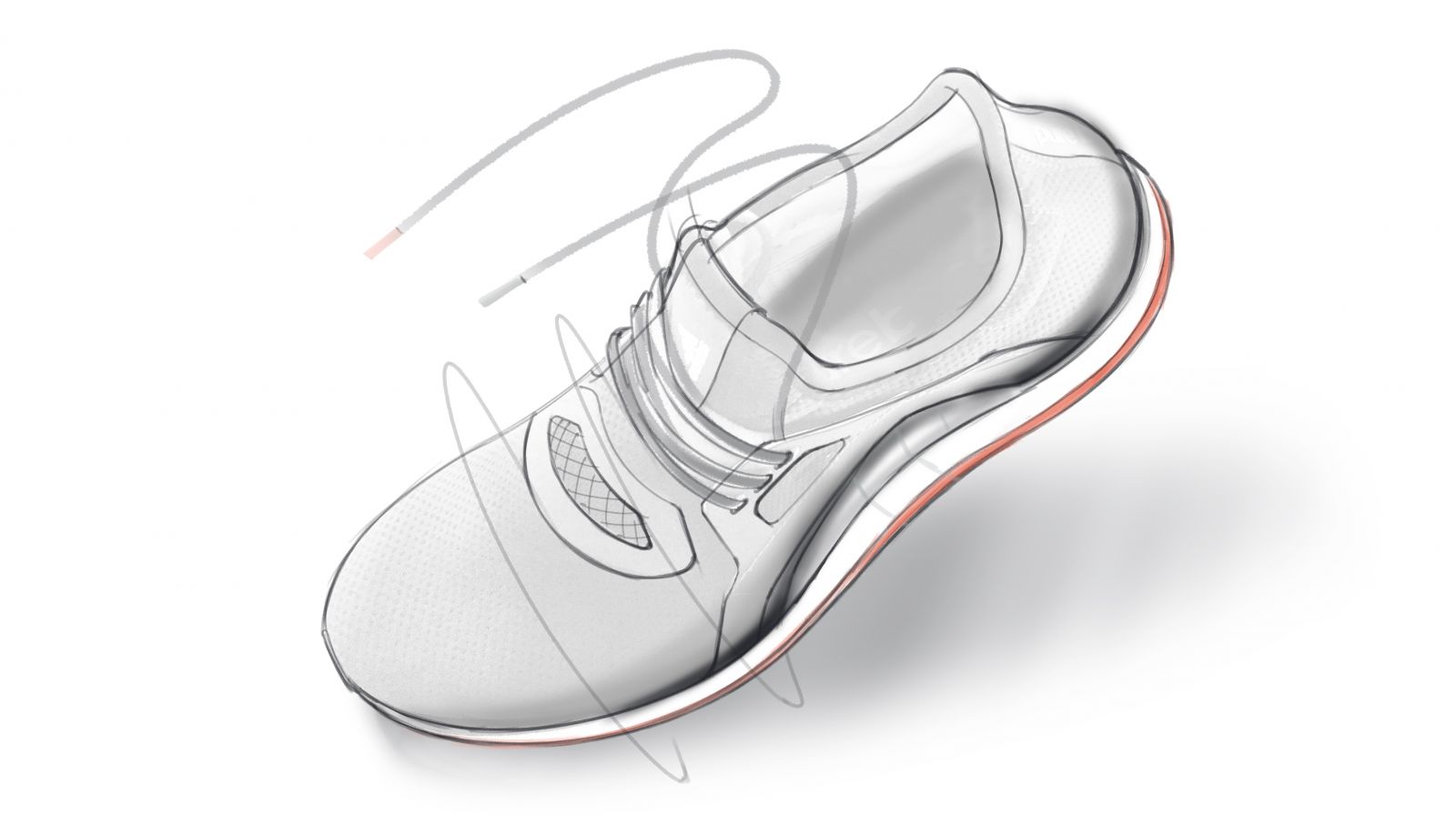 The design team worked with hundreds of female athletes over a span of three years to create the new model. Herath said that the goal was not just to make a shoe that was specific for the female form, but also something that was unique, period. "We set out to create a completely new women's running shoe—something that looked and felt different," he said.
The same 3D scanning technology that adidas used to calculate how to strengthen Primeknit on the Ultra Boost was also used on the PureBOOST X. Research found that a woman's foot, which has 26 different bones than its male counterpart, had more movement in the arch area when compared to men's feet. The female foot is also narrower in the heel and a forefoot, proportionally.
The design team's creative solution was to float the arch above the midsole—a first for adidas. "It creates a supported sensation," Herath said. "It feels like the shoe is giving the foot a hug."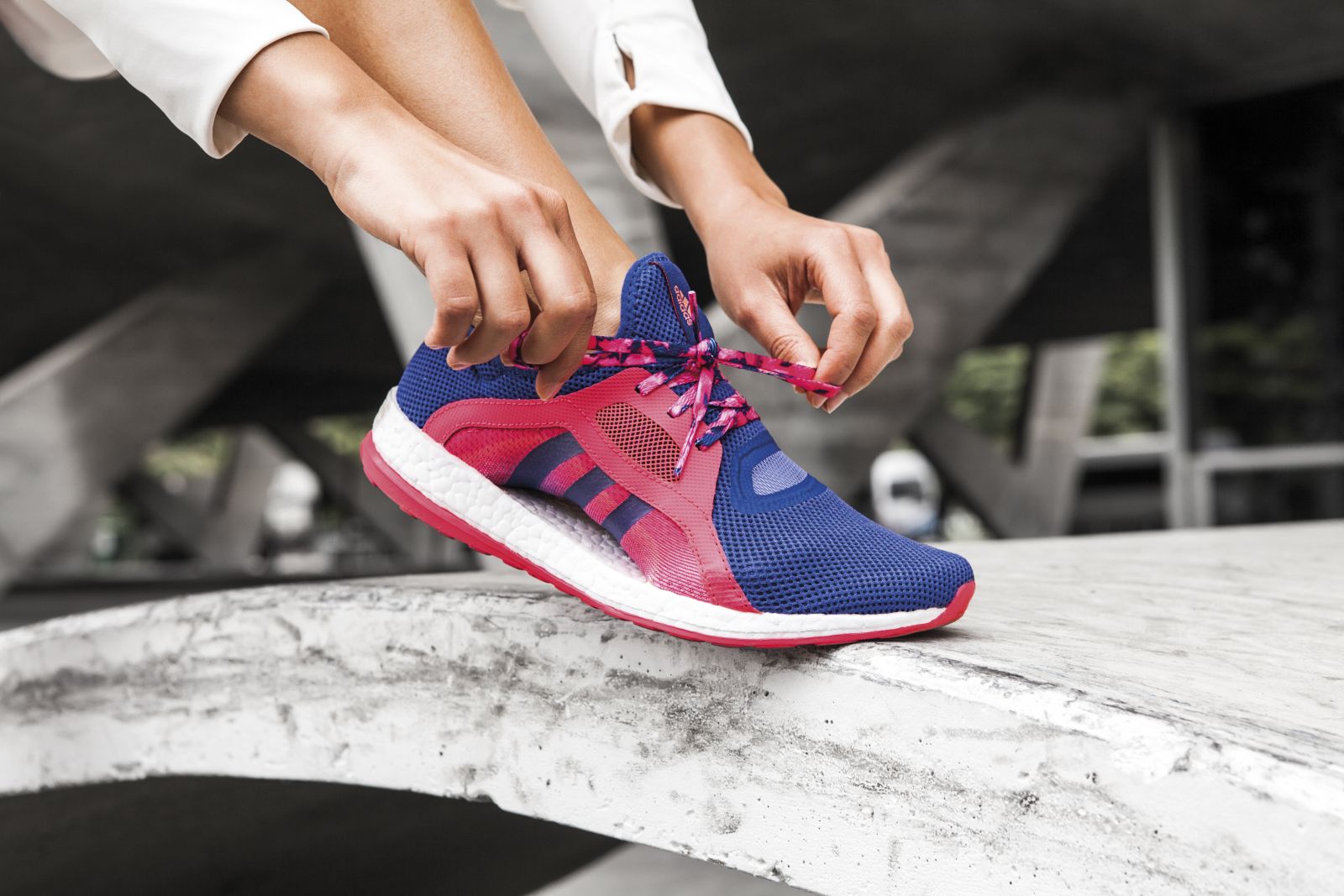 But can it be stylish? Will women adapt such a radical look when they see the PureBOOST X on store shelves?
To help with that translation from performance to fashion, adidas is betting on collaborations to help turn women on to the shoe. The debut of the model includes a Stella McCartney variation that releases in two colorways on February 15, which is the first of several projects that are planned for the PureBOOST X. Herath is hoping that the outside-the-norm silhouette will be trendsetting among women in itself.
"This floating arch creates new contours and curves that we've never seen before and the hourglass shape that it has flatters the foot," he said. "We created a shoe that makes the foot look slimmer and from a style point of view, that's what we were striving for. The result is something pioneering in terms of construction."