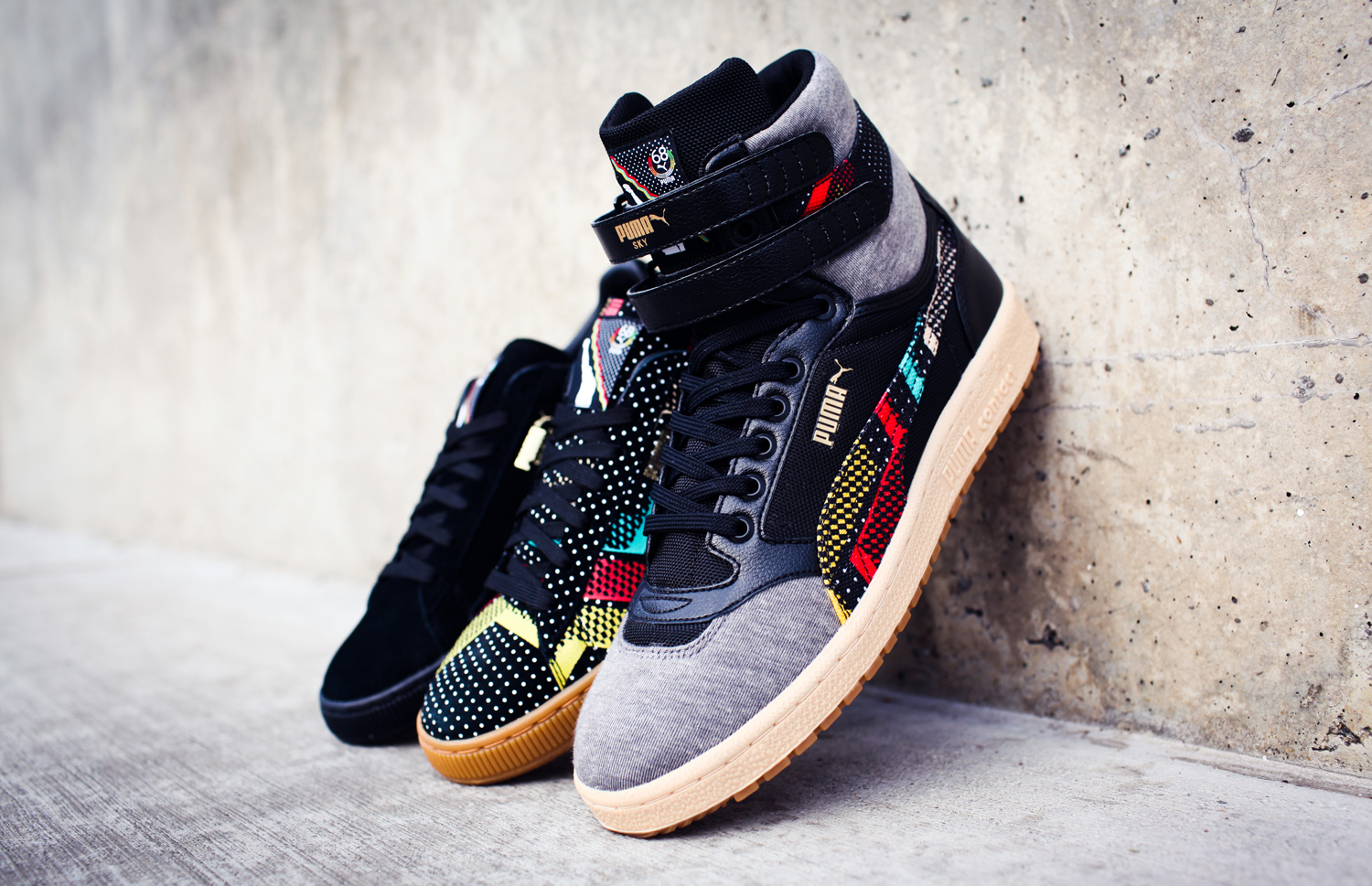 by Julian Jimenez
It looks like PUMA is also diving into the Black History Month festivities with its own set of collab sneakers.
With Black History Month and the Summer Olympics approaching, PUMA is releasing a "Black History Month Pack" honoring Olympic Gold Medalist and brand ambassador Tommie Smith.
Smith made history by winning the 200 meter dash in under 20 seconds at the 1968 games in Mexico City. During the medal presentation, Smith, along with Bronze Medalist John Carlos, raised his fist in the air standing for Black Power and human rights.
The pack features three pairs using two models, the Suede and Sky II Hi. They all include the iconic Tommie Smith Olympic silhouette on the tongue and feature a multicolor pattern, commemorating Black History Month.
In promoting the pack, Atlanta rapper Killer Mike met up with Smith to speak on the moment and the impact it left on him growing up. He recalls Smith wearing a badge at the '68 games, which stood out to him.
"The badge represented a significant platform in what John Carlos and Tommie Smith did," the rapper said. "It was the Olympic project for human rights."
Lookout for these to drop soon, along with an assorted line of matching apparel and accessories, at retailers like Footlocker, Villa, and Sheikh Shoes.