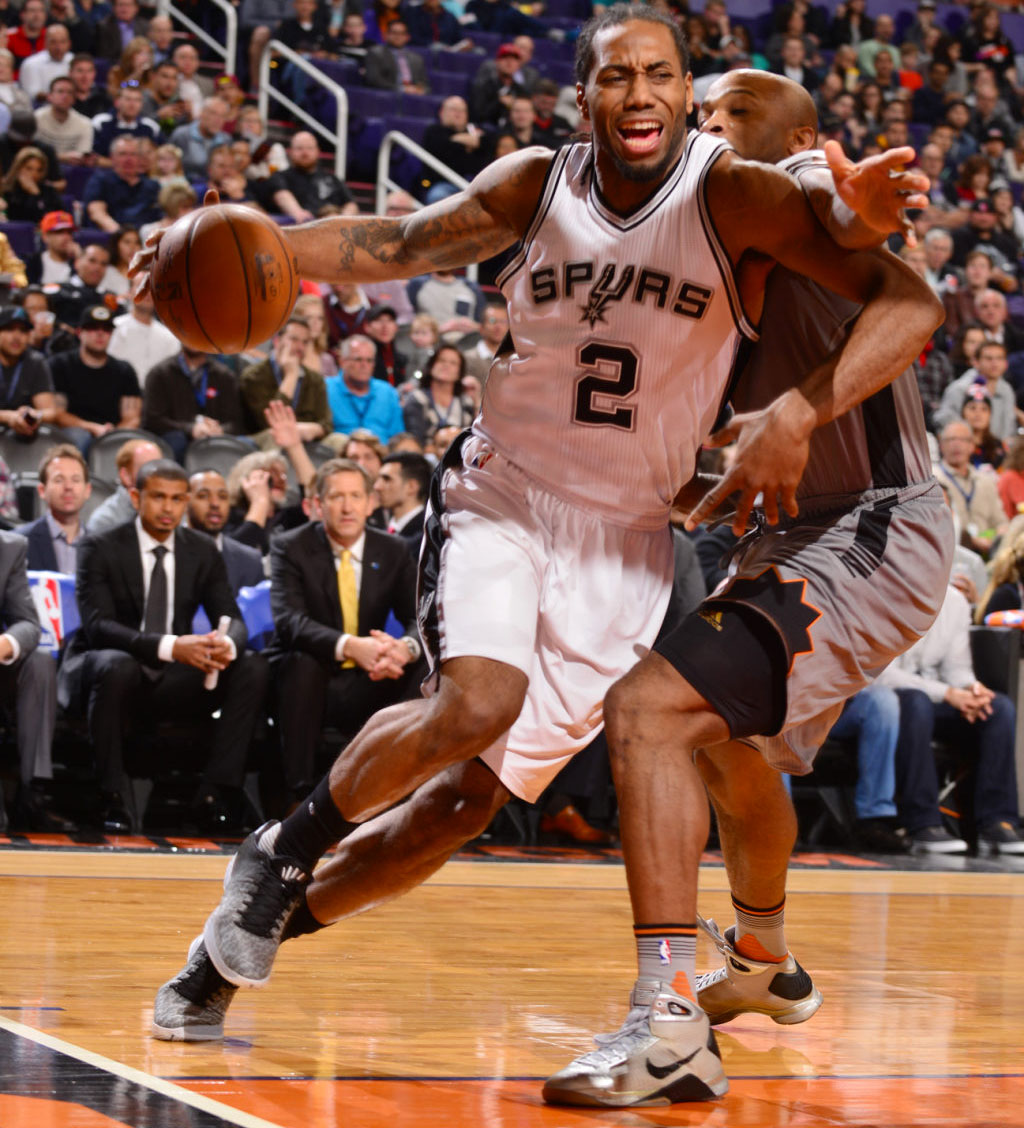 by Brandon Richard
The original Nike Hyperdunk is returning this year, but Phoenix Suns forward P.J. Tucker still has a few gems from the last run in his stash.
With the San Antonio Spurs in town Thursday night, Tucker dusted off a pair of Tony Parker's old Hyperdunk PEs in Spurs-inspired silver and black. The shoes originally celebrated Parker, who sat out the game, as the NBA Live '09 cover athlete.
Prior to the game, Tucker previewed his options on Instagram, calling Parker's shoes one of his favorites. Unfortunately, he exited early due to what team officials are calling a chest contusion.