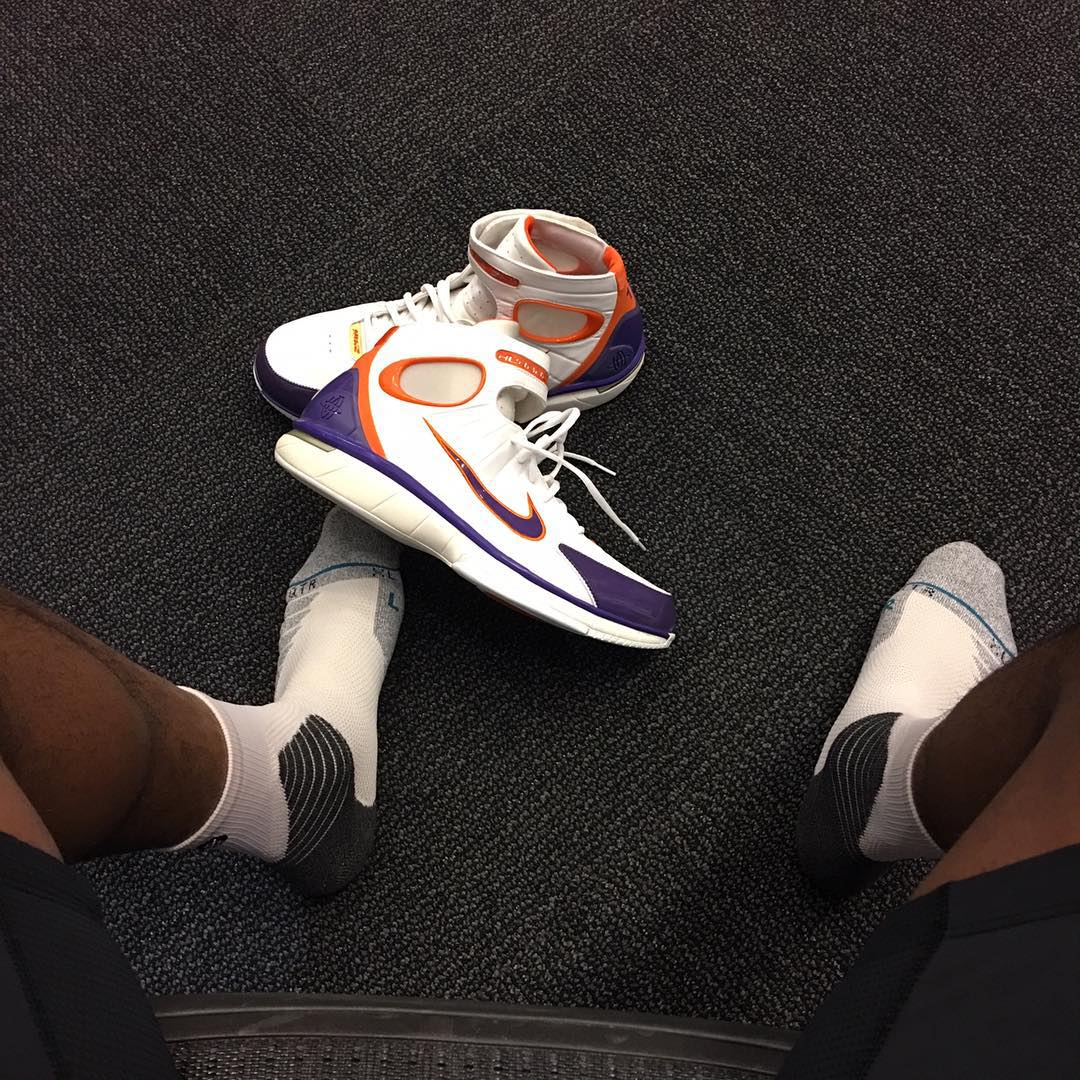 by Brandon Richard
P.J. Tucker is showing more love to former Phoenix Suns with tonight's game shoes.
Visiting the Oklahoma City Thunder, Tucker dug up a pair of Nike Huarache 2K4 PEs that once belonged to Raja Bell, a member of those groundbreaking mid-2000s Suns teams. Showing some concern for how the 11-year old sneakers would hold up on the floor, Tucker captioned, "Last game of year figured I'd bring a classic back again. This time it's the Huarache 2K4 Raja Bell PE. Hopefully they hold up being 10 years old lol."
Earlier this week, Tucker laced up a pair of Shawn Marion's Air Jordan 5 PEs from 2006. Keeping up with that theme, perhaps we'll see Amar'e Stoudemire's Air Max 360 or Steve Nash's Zoom MVP at some point this season.