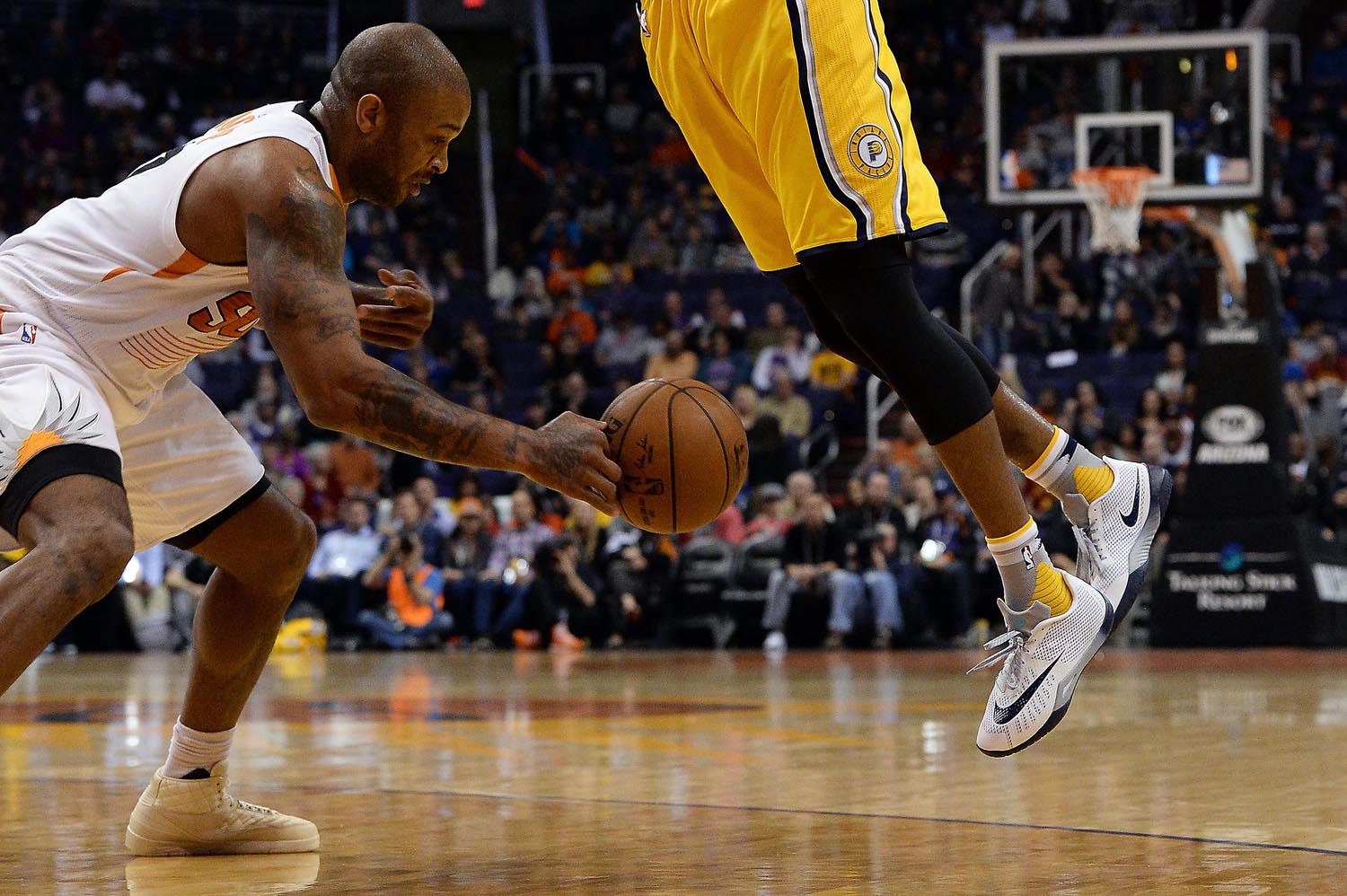 by Brendan Dunne
It's difficult to be surprised by P.J. Tucker's sneaker choices anymore since the man has so consistently wowed shoe enthusiasts with player exclusives, unreleased retros and the like. He did so again last night by bringing out the Don C x Air Jordan 2 "Beach."
The shoe is an unorthodox selection to begin with on account of it being a retro and a collaboration, but making its appearance all the more amusing is that it doesn't officially release until the end of the month.
Tucker made the most of the sneakers, logging a whopping 45 minutes in them during the Suns' 94-97 loss to the Pacers.