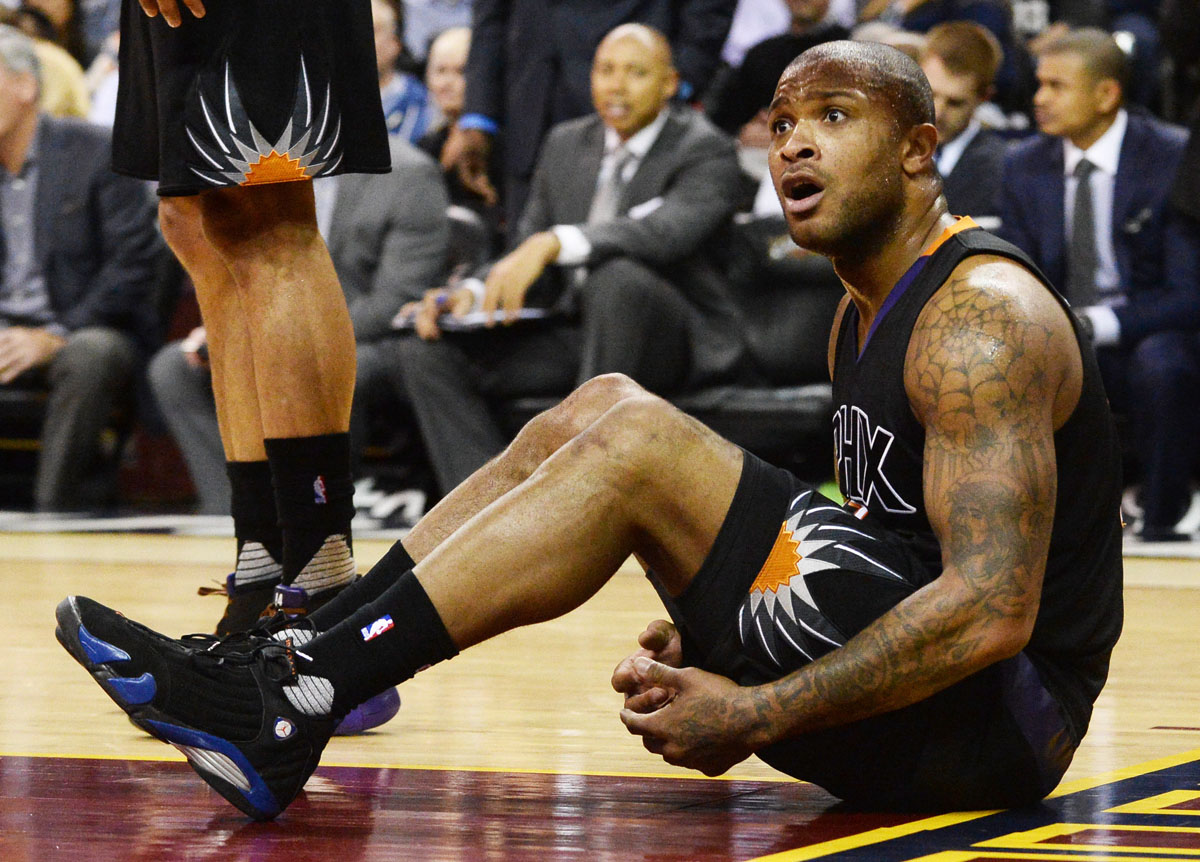 by Brandon Richard
No stranger to wearing Quentin Richardson's Air Jordan PEs on the court, Phoenix Suns forward P.J. Tucker broke out another pair for Wednesday's game against the Cleveland Cavaliers.
As seen on our Snapchat account (@sole-collector), Tucker went with Richardson's "Knicks" Air Jordan 14 in a black-based colorway for road games. Earlier this season, he played in a pair of Jordan 9s from Richardson's Clipper days.
Tucker had 13 points and 7 rebounds, but the Suns fell to the Cavs 115-93.