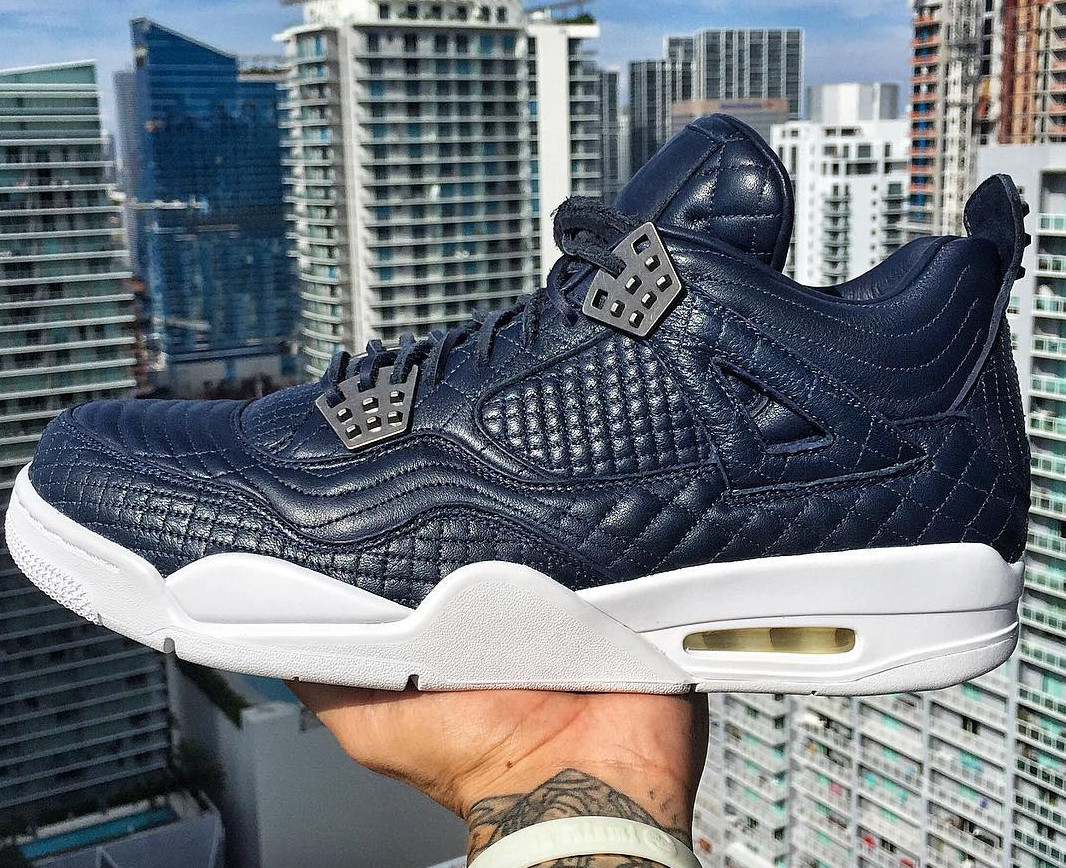 by Brendan Dunne
After 2015's string of Pinnacle Air Jordan 1s, it looks like the Air Jordan 4 is the next silhouette that will pick up on the premium look.
This sample is apparently a Pinnacle Air Jordan 4. The sneaker ditches its original materials for a rich navy leather, which has all sorts of stitching to it that doesn't appear on the original shoe. There are also raw leather laces and what appear to be metal pieces attached to the upper.
It's unclear if this Pinnacle Air Jordan 4 will release – if so, watch here for Jordan release date info.