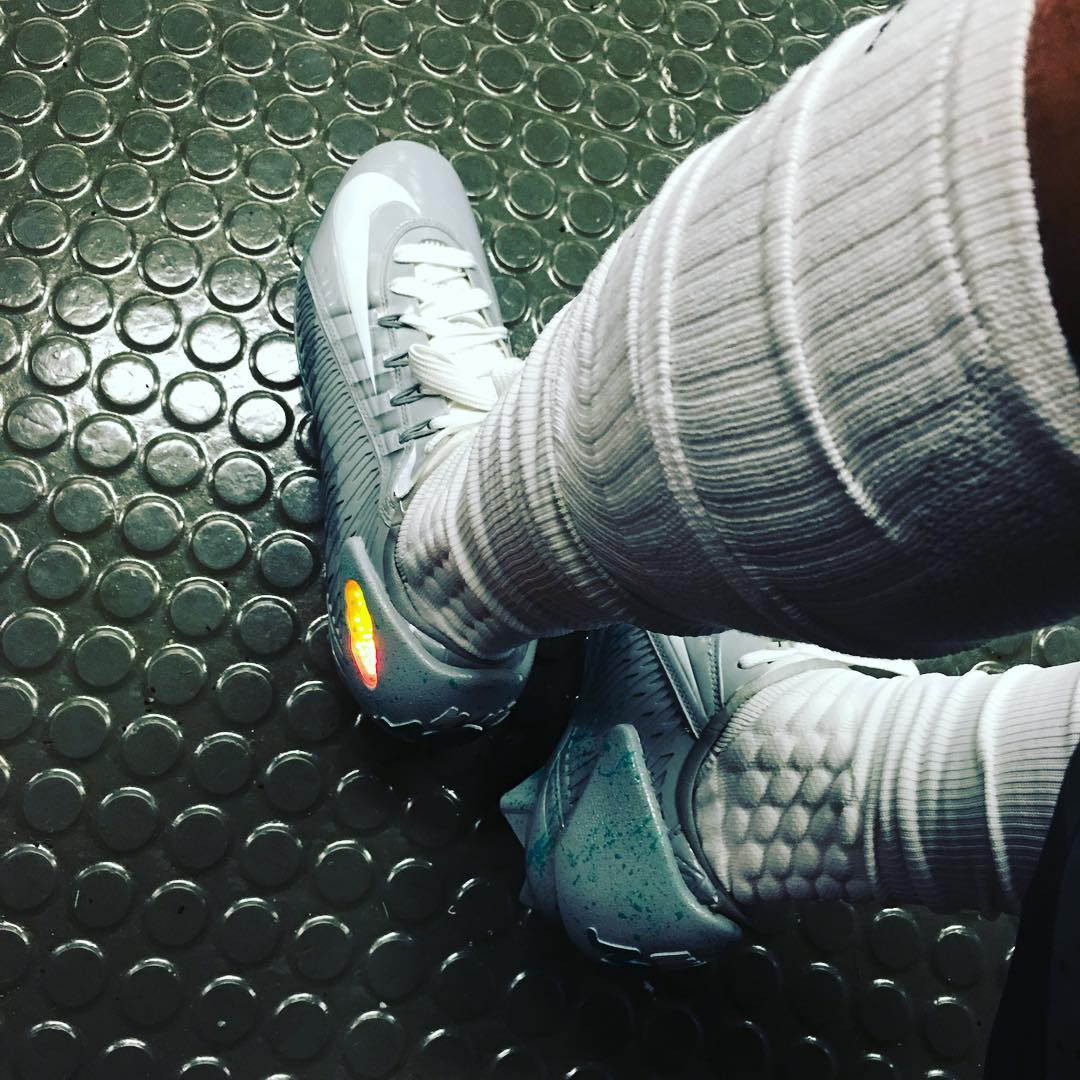 by Brandon Richard
New York Giants wide receiver Odell Beckham Jr. and sneaker customizer Kickasso have made headlines all season long with their wild cleat collaborations. Beckham has already worn "Statue of Liberty" and light-up "Christmas" cleats, but he may have saved his best pair for last.
For the Pro Bowl, Beckham is wearing a pair of Nike Vapor Carbon 2014 Elite cleats with a Back to the Future-inspired Nike Mag theme. As seen in Kickasso's video below, they actually light up, but aren't quite ready for auto-lacing just yet.
See Beckham hit the field in his special cleats in the NFL Pro Bowl tonight at 7:00 p.m. EST.