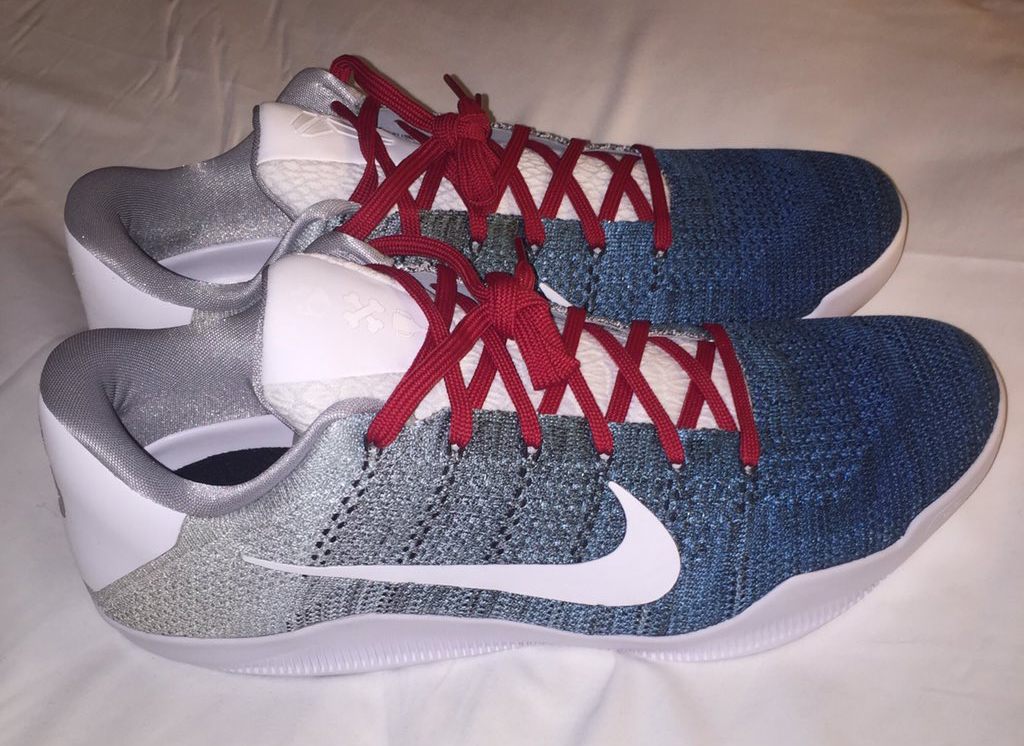 by Brendan Dunne
Sole Watch mainstay DeMar DeRozan made sure to bring some special footwear with him for the Toronto Raptors' London game today against the Orlando Magic.
DeRozan posted the above Kobe 11s, which were designed by a fan of his in London. The Raptors shooting guard stopped by Niketown London yesterday and acted as a design consultant by helping some lucky people design their own versions of the shoe.
DeRozan's London NIKEiD Kobe 11 creation has a Flyknit fade on its upper and takes advantage of a couple of the many unique badges available for the tongue.
Watch for DeRozan to hit the floor in these during the Raptors/Magic game at 3 p.m. EST.