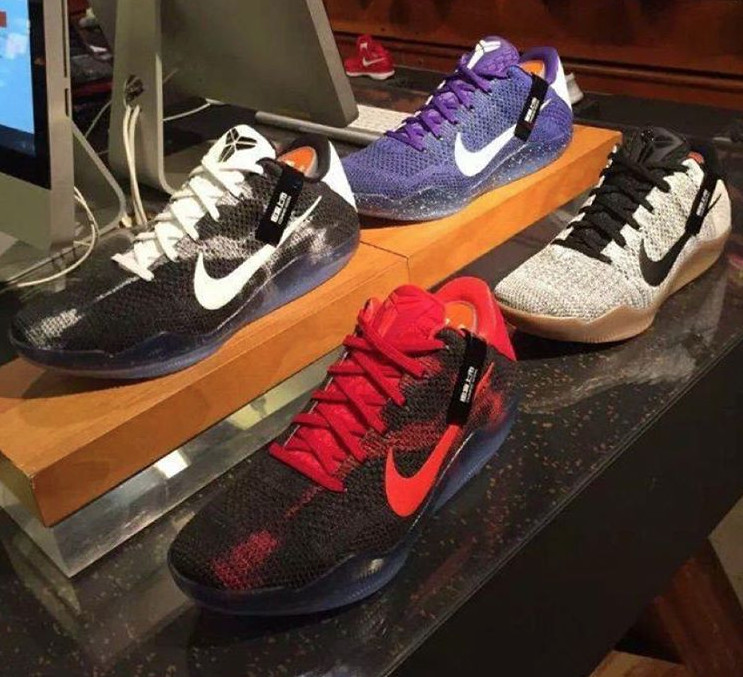 by Brendan Dunne
Missing in Nike's launch of the Kobe 11 was talk of the shoe hitting NIKEiD, despite the fact that the brand's had a cadence of bringing shoes to the custom platform before their retail arrival.
The good news is that the NIKEiD Kobe 11 is indeed happening, as evidenced by these finished samples that give readers an idea of what to expect. What's more, NIKEiD mentioned in a tweet this week that the shoes will be available starting Jan. 9.
It's possible that Nike's silence on the Kobe 11 iD is a result of the brand moving up the launch of the shoe.