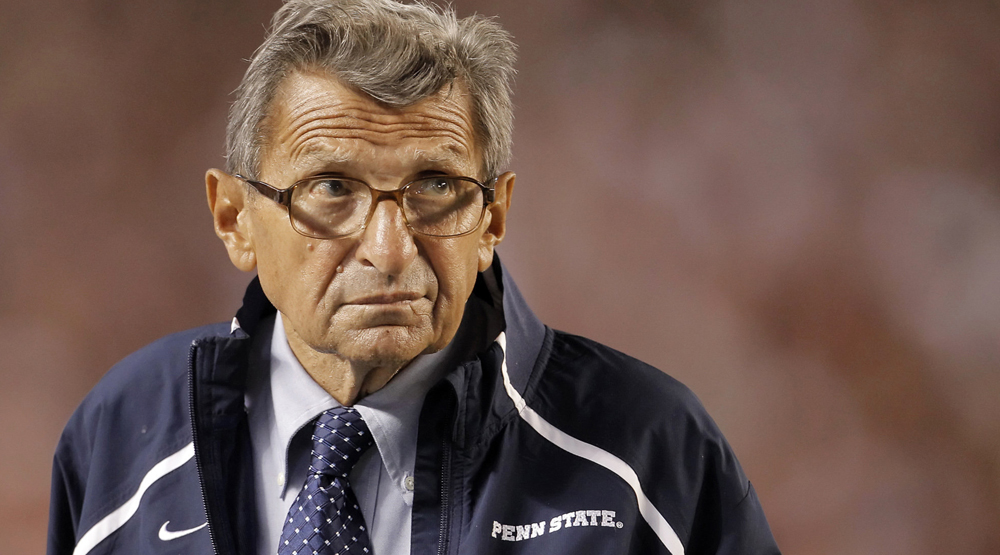 by Brendan Dunne
It appears that Nike may have had a Joe Paterno sneaker in the works.
The National Collegiate Athletic Association has asked the sportswear brand to hand over records relating to the "possible production and sale of a shoe modeled after a shoe worn by Coach Paterno."
Penn Live reports that the request is part of the Paterno family's lawsuit against the NCAA, and is likely a test of the estate's claims that it suffered financial losses from the child sex abuse scandal surrounding Jerry Sandusky. Sandusky worked under the late Paterno at Penn State.
Neither the NCAA or Nike had a comment for Penn Live on the possibility of a Joe Paterno Nike shoe.
Further details on the scrapped shoe could emerge in the event that the Paterno v. NCAA case goes to trial this year.
Penn State is a Nike-sponsored school and receives special edition sneakers bearing its logos with regularity.
Nike co-founder Phil Knight gave a speech at the public memorial service for Paterno in January, 2012.