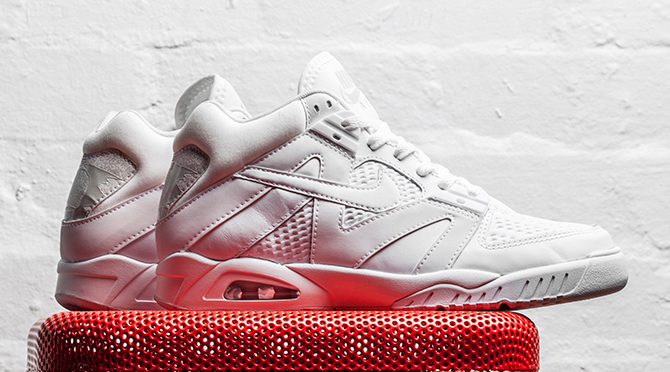 by Brendan Dunne
Andre Agassi's Nike line was always a very colorful affair, the palettes used matching the man's rock and roll approach to the stuffy sport.
This time around though, his Nike Air Tech Challenge 3 is given a look that fits right in with traditional tennis wear. The sneaker is all white, dedicating itself to the look even more so than the similar white/ice version that appeared in 2015.
This Nike Air Tech Challenge 3 should hit sneaker stores in the coming months.