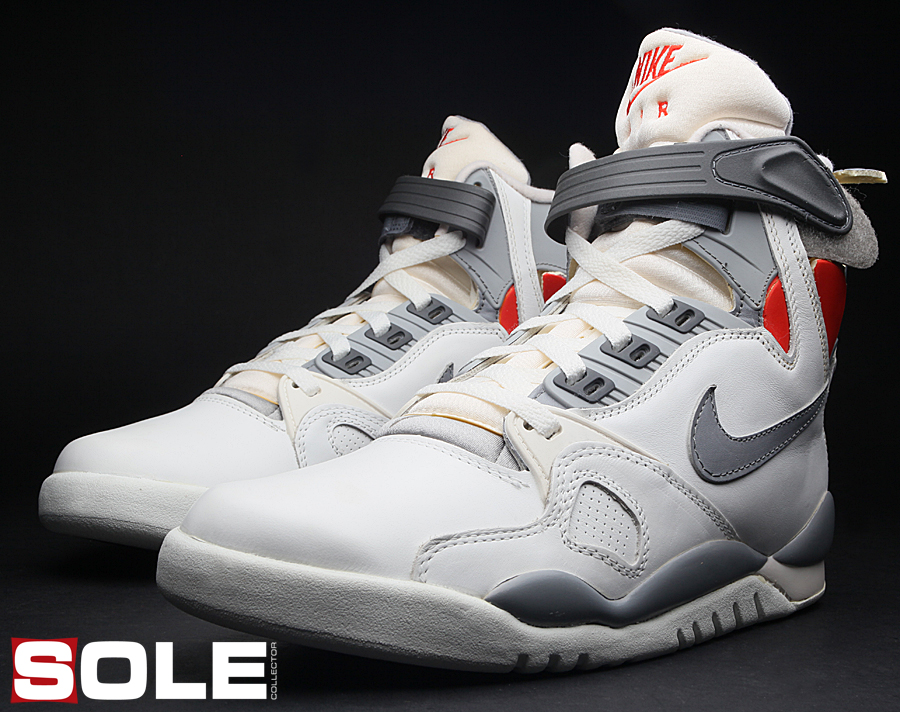 by Nick DePaula
This piece was originally published in Sole Collector Issue #34.
Nike wasn't the first company to unleash a pump-controlled basketball sneaker. They also didn't hold onto the technology much longer than just a few years.
But in 1989, the Air Pressure came equipped with perhaps one of the most overdone gimmicks of its time. At $190, it was the most expensive sneaker on the market, perfectly representing an era where sneakers were more overbuilt and bulky than ever before. Stored in a humongous plastic case, the Air Pressure was also packaged with a hand pump that was used to inflate the shoe's air bladder collar via a valve found along the heel.
Neccessary for proper lockdown and fit, of course.
Though shoes half its height have shown to provide even better ankle support over twenty years later, it's hard to think about the late 80's and early 90's without the Air Pressure coming to mind.