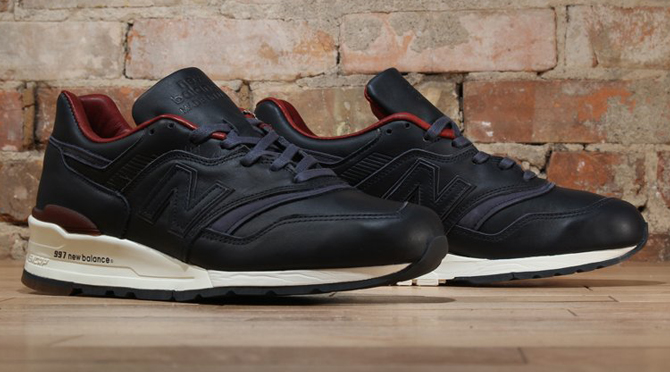 by Brendan Dunne
New Balance has spent years cultivating a premium aura around its USA-made product, which asks potential buyers to pay higher prices for top-notch materials. The highest of those prices happen when the brand's retro runners don Horween Leather, like on this New Balance 997.
The shoe, from the ongoing "Explore by Sea" collection that uses subtle nautical detailing, has a heavy asking price of $360. While the price is certainly high, it still falls short of the $400 benchmark set by the Horween Leather x New Balance 998s from 2014.
The New Balance 997 pictured is available now at Premier.