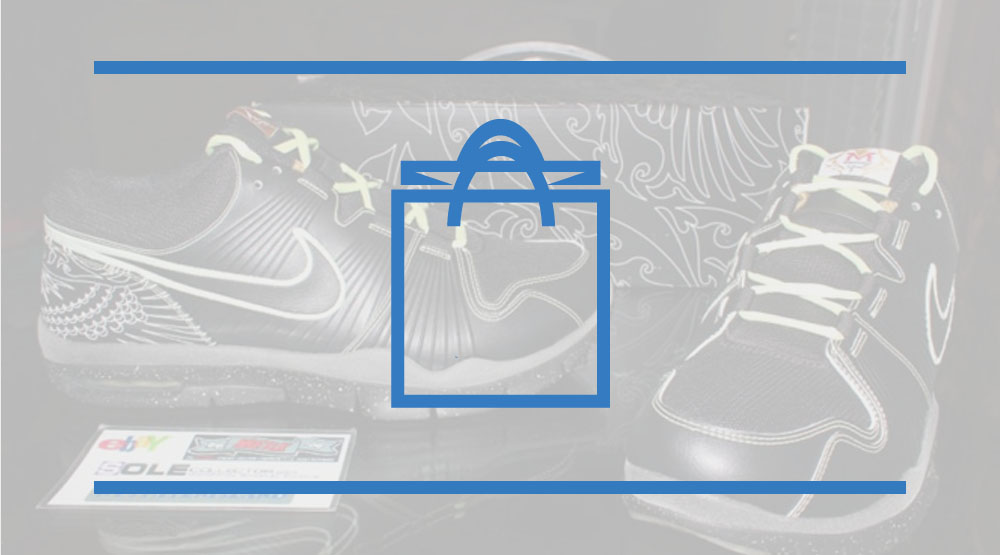 A lot of resellers deal in large quantities of the latest retro and hyped releases, but there are still some rare and unique shoes out there if you search enough. And some of those sneakers can be found right here on Sole Collector's Marketplace, which offers a platform for members to buy, sell, or trade sneakers with other sneakerheads. We've tracked down the best offerings currently available, which you'll see below. As always, we can't vouch for the legitimacy of the sellers, so buy at your own risk. Be sure to stick to our marketplace safety guidelines if you're on the hunt for any of these sneakers.
Under Armour Curry One "MVP"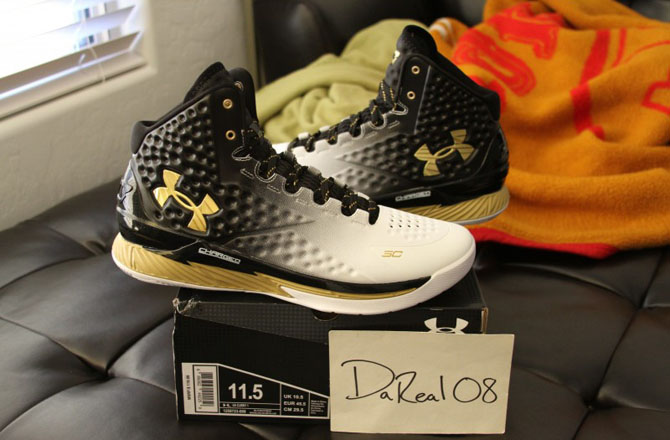 Price: $400
Size: 11.5
Seller: DaReal08
A collectable NBA MVP sneaker that's not made by Nike? Welcome to the Steph Curry era. And at the rate he's going, it won't be the last MVP sneaker that Under Armour drops for him.
---
Nike Air Force 2 "ESPO"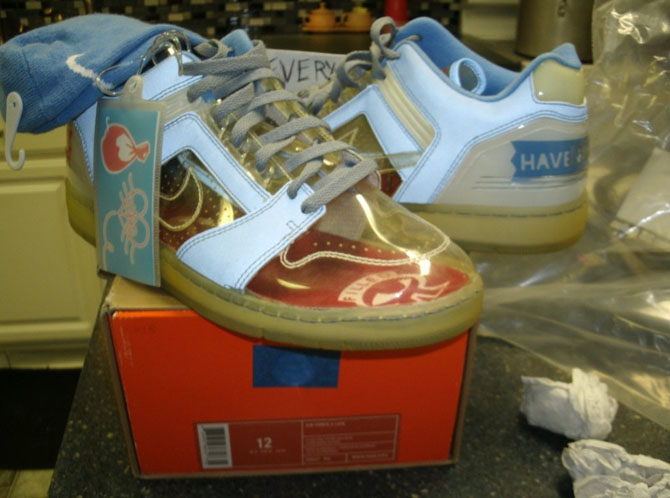 Price: $375
Size: 12
Seller: dunkfever
Before there was such thing fake clear Air Jordans (and legit clear Air Force 1s), there was the ESPO Air Force 2. It dropped as part of Nike's 2004 Artist Pack that also included collaborations with Pharrell and Halle Berry. The highlight of the pack however was with legendary graffiti writer Steve Powers, aka ESPO, whose take on the Air Force 2 went on to inspire the trend of see-through sneakers.
---
adidas x Hypebeast Ultra Boost Uncaged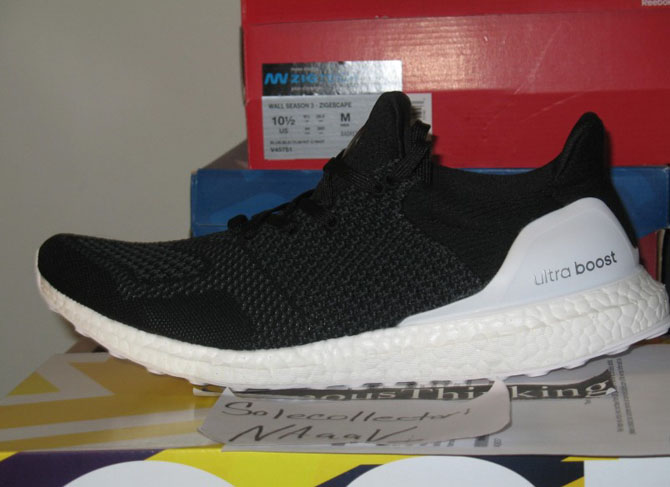 Price: $410
Size: 11
Seller: NAaaV_
Kanye's Yeezy line may have created the most hype for adidas in 2015, but it was the Ultra Boost that we (as well as our readers) named their best shoe of the year. This collaboration with Hypebeast built on what customizers had already been doing by removing the shoe's midfoot cage to create a more minimal take on the design.
---
Jordan 23/501 Denim Pack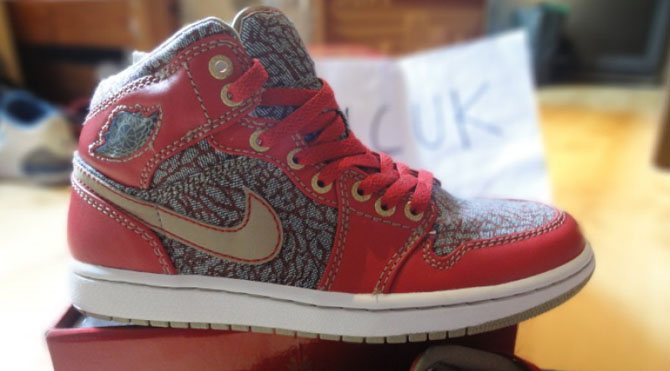 Price: $1,000
Size: 10
Seller: ricUK
While it was hardly attainable as a Tier Zero-exclusive release, Jordan Brand's joint effort with Levi's is notable for being the brand's first collaboration to actually hit multiple retailers. Exclusivity aside, there was another downside—the shoes and denim were locked into a specific sizing ratio. As the shoes got bigger, so did the jeans. That meant if you had big feet and a small waist, one or the other wasn't going to fit.
---
Nike Air Force 1 "HTM"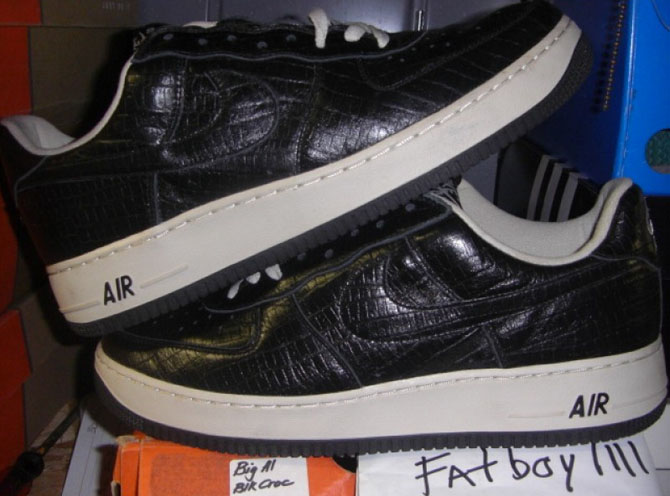 Price: $350
Size: 12
Seller: fatboy1111
During a time when wild colors were beginning take center stage with sneaker collectors, Nike unleashed a collaborative project with Hiroshi Fujiwara, Tinker Hatfield and Mark Parker, known as HTM, with designs focused on refined looks and high quality materials. This black croc edition was from the second series of releases and was limited to 1,506 pairs.
---
Air Jordan 10 "Sacramento"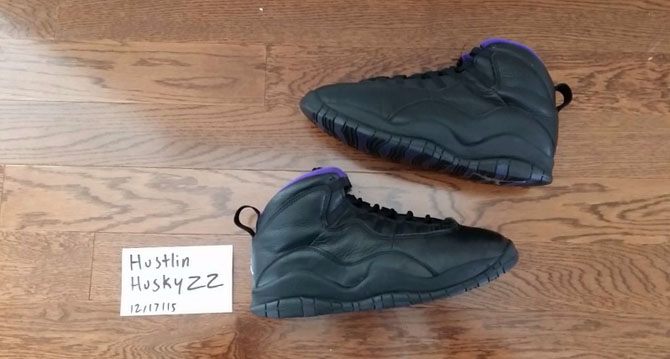 Price: $400
Size: 9.5
Seller: hustlinhusky22
News recently hit that a "City Pack" of Air Jordan 10 Retros was on its way, however it won't be the same as the original Chicago/New York/Orlando/Seattle lineup. Also notably missing is this black and purple Sacramento version.
---
Nike Shox VC 3 "Tuskegee Airman"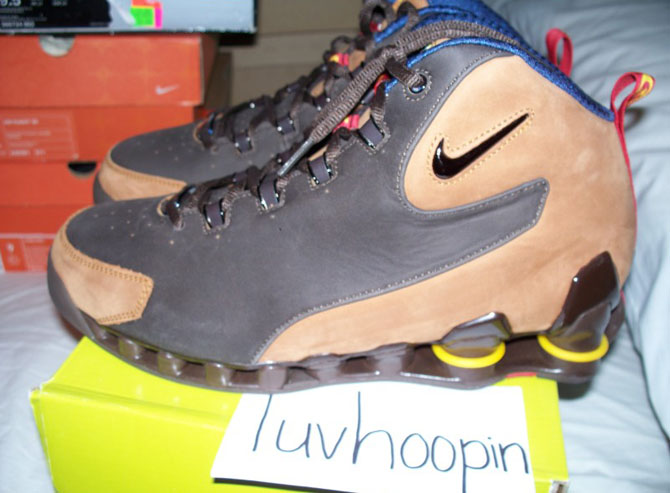 Price: $400
Size: 9
Seller: luvhoopin
Nike's 2004 pack honoring the Tuskegee Airman included an Air Raid, Air Force 1 Mid and one of Vince Carter's last signature shoes, the Shox VC 3. Its details featured colorful nods to planes flown by African-American World War 2 pilots.
---
Air Jordan 16 White/Midnight Navy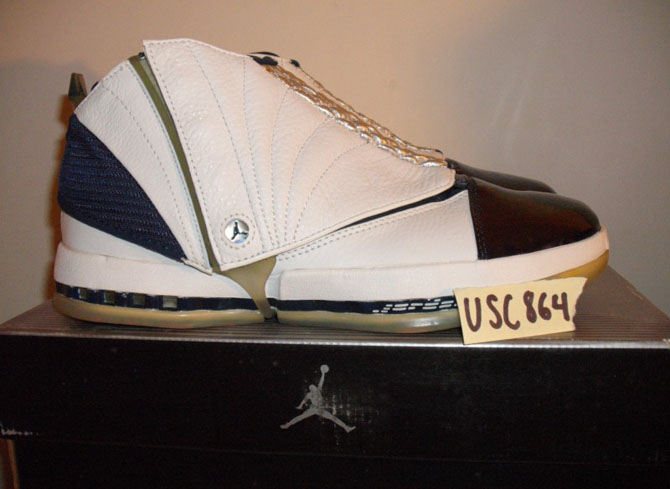 Price: $460
Size: 9.5
Seller: USC864
Only one colorway of the Air Jordan 16 has only retroed since its 2001 launch. That means you'll need to stick to OGs if you want to get your hands on most 16s, including this White/Midnight Navy edition.
---
Air Jordan 20 "Quickstrike"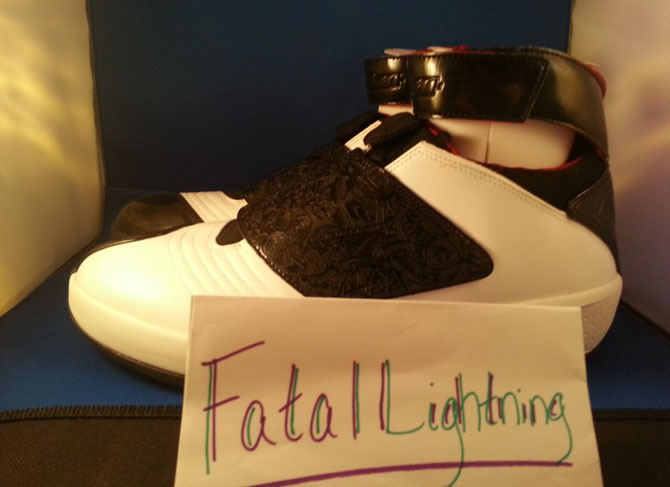 Price: $350
Size: 12
Seller: Fatal Lightning
The "Quickstrike" colorway of the Air Jordan 20 released in 2005 on the same day as the "Stealth" edition, albeit in more limited quantities. While hardly a true quickstrike, they were the more limited of the two releases, only hitting select Jordan Brand accounts.
---
Jordan Jumpman Team Pro 2 "Ray Allen PE"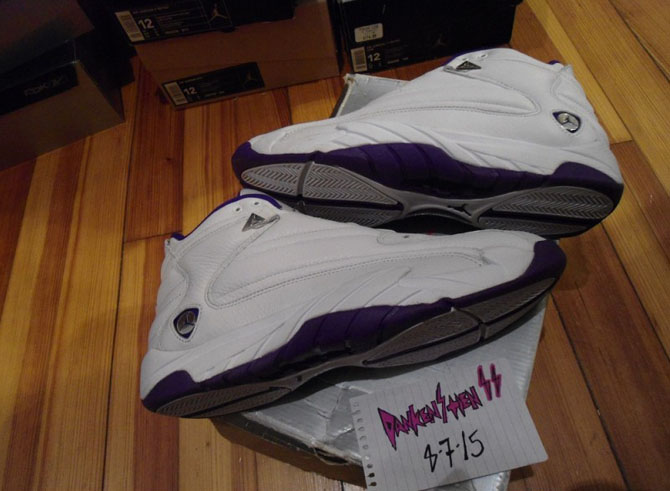 Price: $600
Size: 13
Seller: dankenstien88
The Jumpman Pro is one of the few team models from the Jordan line that's been accepted by collectors, and was first worn by Ray Allen during his Bucks days. The follow-up to that model, the Team Pro 2, was also favored by Allen, as evidenced by this player exclusive edition.
---
Nike Dunk High "Coraline"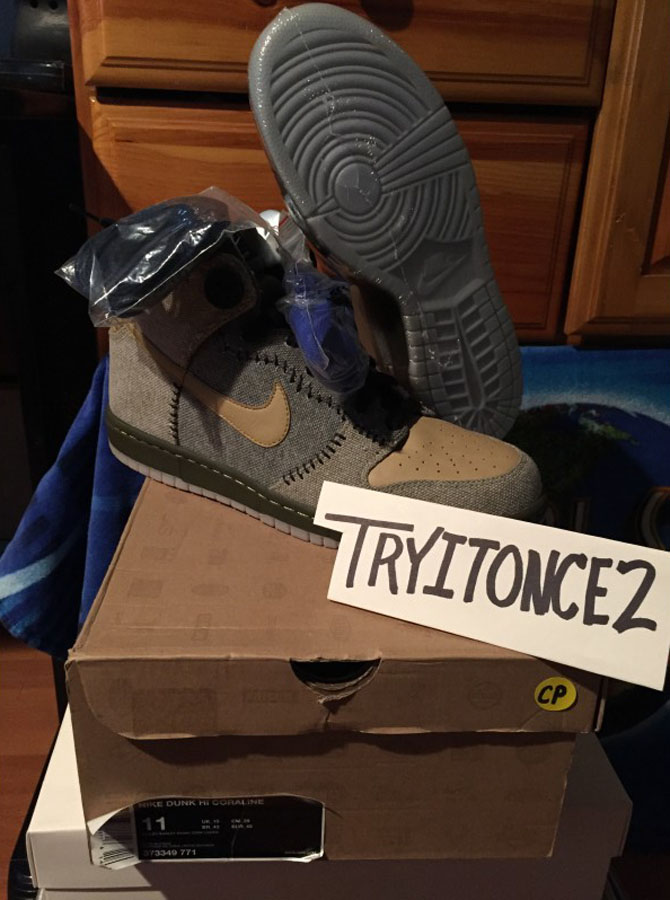 Price: $600
Size: 11
Seller: tryitonce2
Nike helped promote the release of the 2009 stop-motion movie Coraline with a limited edition collaborative Dunk. The most exclusive of these pairs came in a wooden case and included actual props from the movie.
---
Nike Dunk Low SB "Cezar Gordo"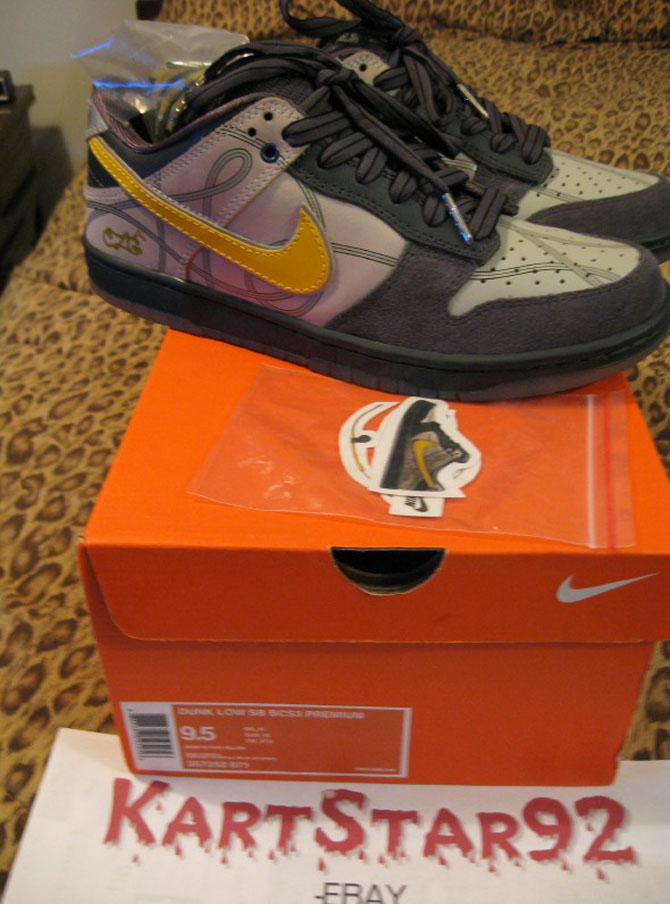 Price: $333
Size: 9.5
Seller: KartStar92
Nike SB honored Brazilian team riders in 2008 through a series of custom Dunk Low SBs. Cezar Gordo's edition, seen here, featured headphone wire graphics on the upper and outsole, and was limited to 480 pairs.
---
Nike Trainer 1 P.E. "Lights Out"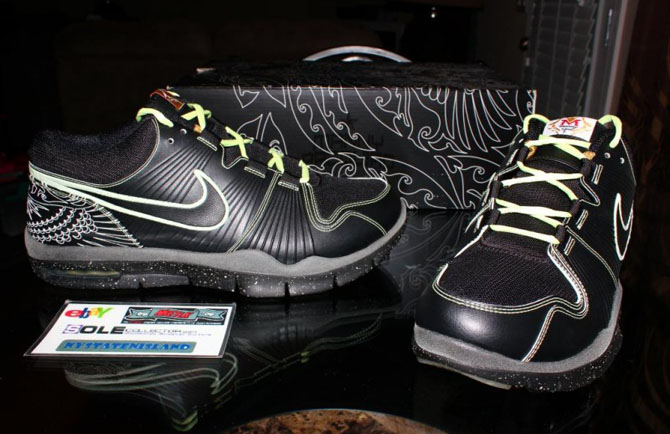 Price: $630
Size: 11
Seller: nystatenisland
Before Manny Pacquiao's fall from grace, it was a regular occurrence for Nike to commemorate his fights with exclusive sneakers. At the height of their partnership came this glow-in-the-dark sneaker, dubbed "Lights Out," in honor of his KO victory over Ricky Hatton.
---
Nike Air Force 1 Low "Taiwan"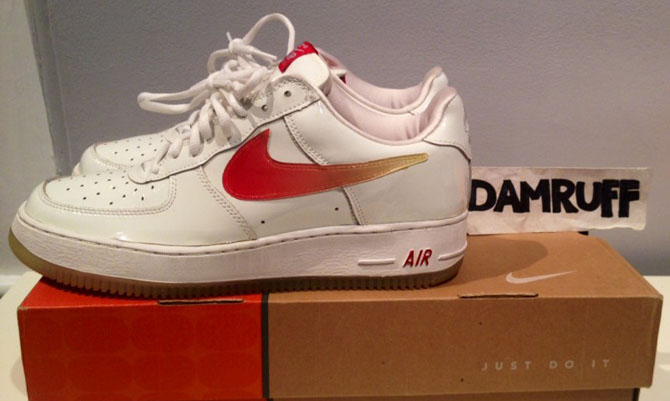 Price: $650
Size: 10
Seller: damruff
Thanks to strict design guidelines, it's fairly rare to see a Nike shoe with major alterations to the Swoosh. The "Taiwans" have been a longtime favorite of AF1 collectors thanks to their gradient variation on the logo.
---
Nike Air Max 1 "112"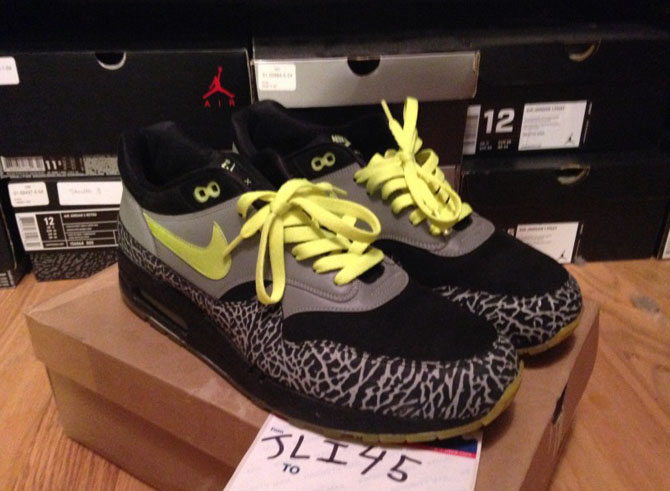 Price: $840
Size: 13
Seller: jli45
DJ and sneaker aficionado Clark Kent has been know to bring his trademark combination of elephant print, 3M, and neon green to various Nike collaborations over the years, but fans have had few opportunities to actually own them. This Air Max 1 did hit retail though, along with similar versions the Air Force 1 and Air Trainer 1.
---
Nike AJKO "OG"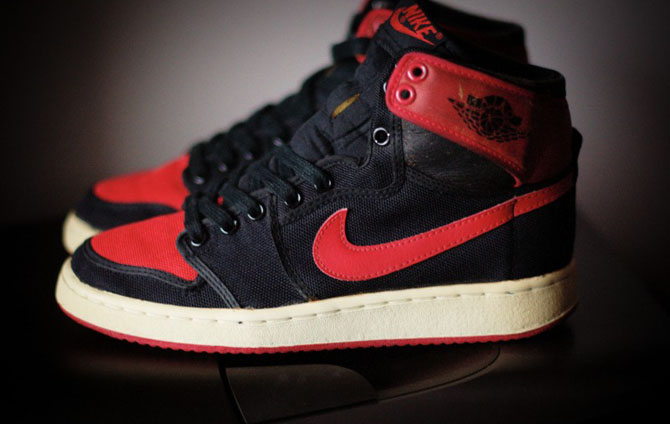 Price: $950
Size: 7.5
Seller: snide
Sneaker collectors were supposed to finally be able to get their hands on a retro release of "Bred" AJKOs in 2015, only to have the launch canceled thanks to quality issues—aka, mold. While the limited quantities made their way to overseas releases, OGs remain one of the few options for those trying to hunt down a pair.
---
Air Jordan XX3 Premier "Finale"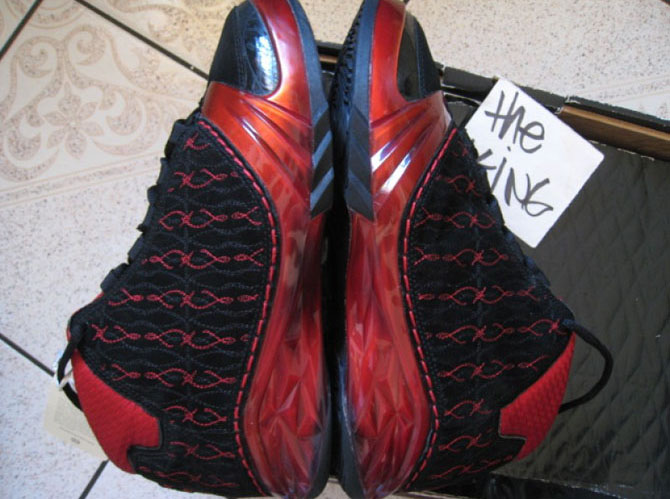 Price: $1,000
Size: 8
Seller: the_king
The highly coveted "Titanium" Air Jordan 23 may be the most well-known and beloved colorway of the model, but it's only the second-most rare. Only 23 pairs of the "Finale" released at Jordan Brand's top 23 accounts in the U.S., while the Titanium launch also included 23 overseas retailers.
---
adidas Yeezy Boost 350 "Oxford Tan"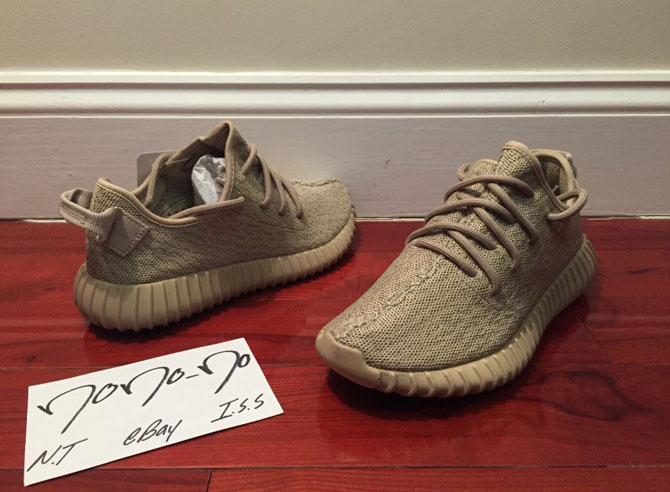 Price: $1,350
Size: 4.5
Seller: n0n0_no
While there's nothing particularly interesting about a pair of "Oxford Tan" Yeezy Boost 350s, it's the sizing that sets these apart. If only the best will do for your kid brother or sister, you may not have many other chances to grab them Yeezys in size 4.5.
---
Nike Foamposite Lite ASG "Kryptonate"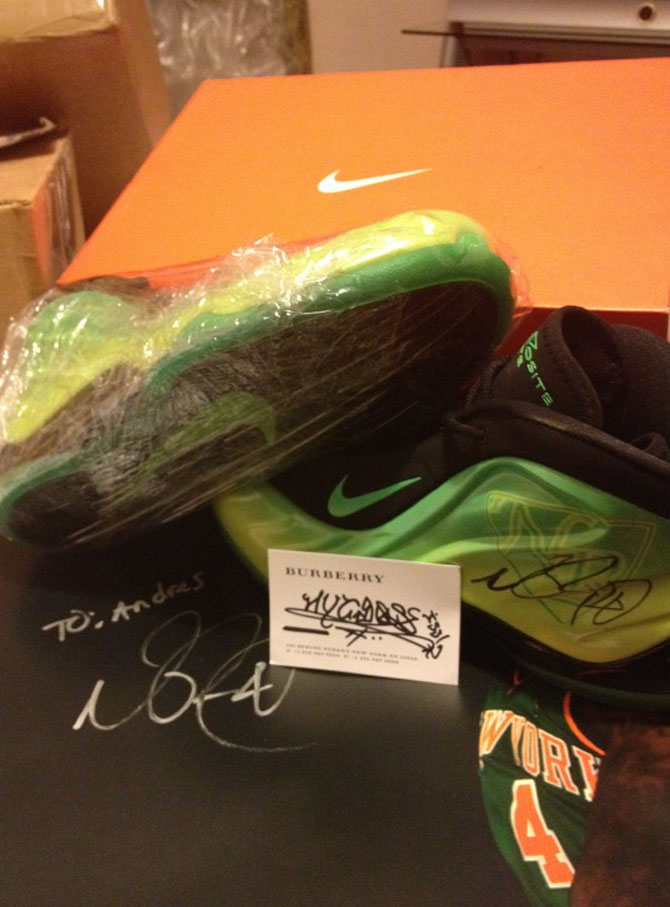 Price: $2,980
Size: 9
Seller: NYCDOSE
Nate Robinson's playing days may be close to over following his early-season cut from the Pelicans, but he's still remembered for being one of the last players to bring relevance to the Slam Dunk Contest. And he most memorably did it wearing this pair of Foamposite Lites as he jumped over rival Dwight Howard.
---
Nike Air Foamposite One "Paranorman"
Price: $5,000
Size: 8.5
Seller: sirlexser
Nike's promotion of the "Paranorman" Foamposite One goes down as one of the most unique in the brand's history. The brand gave away 800 pairs through a Twitter promotion in which they asked followers to celebrate their strange side by posting weird childhood photos in order to win a pair.