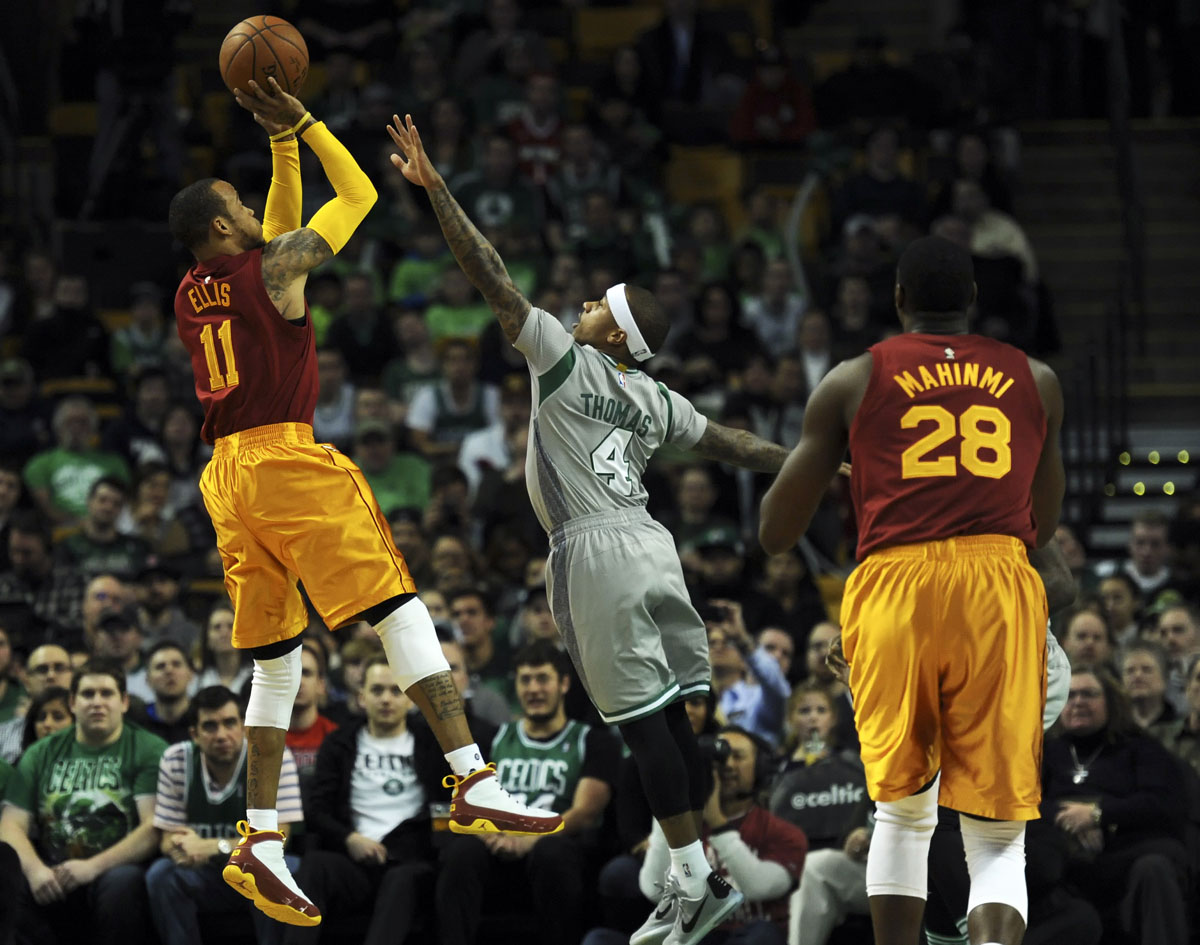 by Brandon Richard
It's been five years since Monta Ellis was an AND1 signature athlete, but he's been enjoying life as a member of Team Jordan. With the Indiana Pacers donning their Hoosiers-inspired Hickory throwbacks again Wednesday night, Ellis had the opportunity to lace up a pair of Jordans that kinda bear his name.
A perfect match for the eyesore uniforms, Ellis brought back the "Bentley Ellis" Air Jordan 9 from 2012. The shoe was part of an alter egos pack linked to Michael Jordan's Johnny Kilroy commercials during his first NBA retirement.
Ellis had 12 points and 4 assists, but the Pacers fell to the Celtics 103-94 on the road.