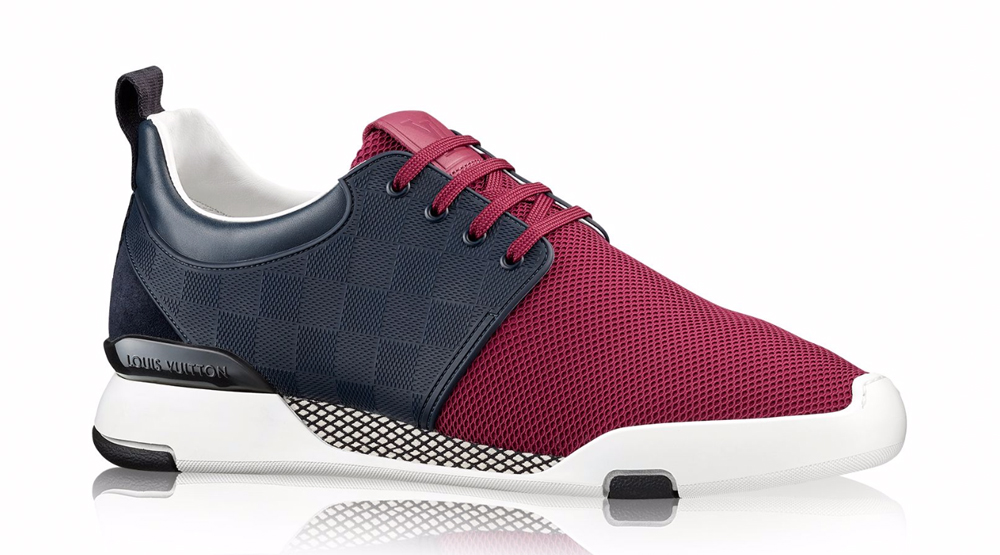 by Brendan Dunne
Have you ever wished the ubiquitous Nike Roshe Run wasn't quite so affordable at just $75? If so, this Louis Vuitton sneaker is for you.
The so-called Fastlane Sneaker is the latest in a long line of Roshe copycats, featuring a similar toecap, saddle, heel pulltab and overall shape. What isn't similar at all here is the price – the model destroys the everyman aspect of the Roshe at $785.
For anyone into spending that much money on derivative footwear, the two colorways shown are available here.