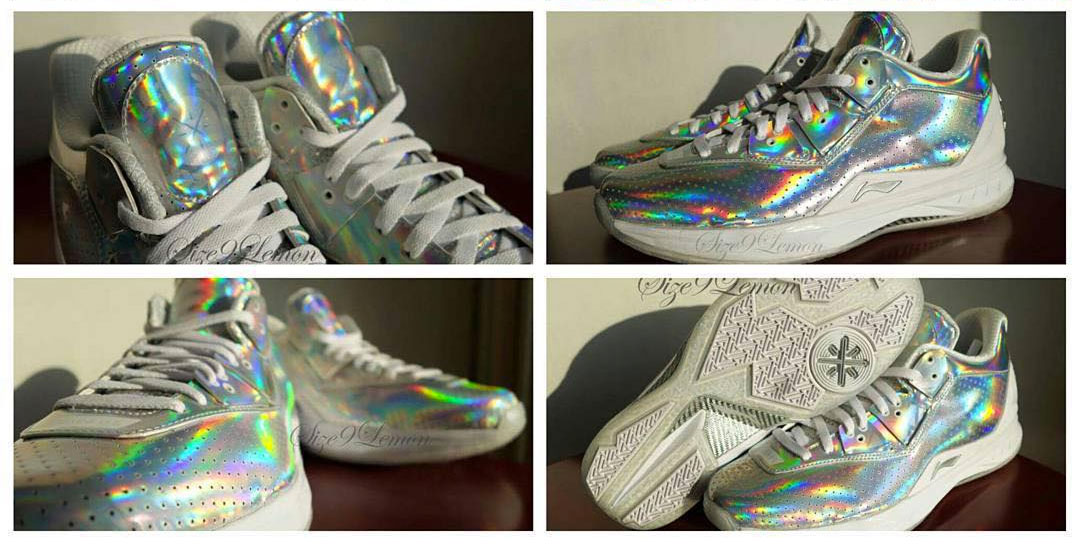 by Brandon Richard
This year's All-Star sneakers have mostly fallen on the disappointing end of the spectrum. Companies are either thinking too hard or not hard enough, resulting in designs that sneakerheads have felt indifferently toward for the past few years. With Toronto's All-Star festivities just around the corner, a "winning" sneaker for the big game hadn't yet been unveiled, but that may be changing courtesy of Li-Ning.
Pictured in detail here is what's believed to be Dwyane Wade's "All-Star" Li-Ning Way of Wade 4. Conceptually, it's nothing new — we've seen all-over iridescent sneakers before. However, it feels special in comparison to previously released colorways of the WoW 4 and will stand out on the court more than anything else we've seen thus far.
A release date hasn't been announced, but with just a little more than two weeks left until All-Star Weekend, we should know something soon. Stand by for more information.