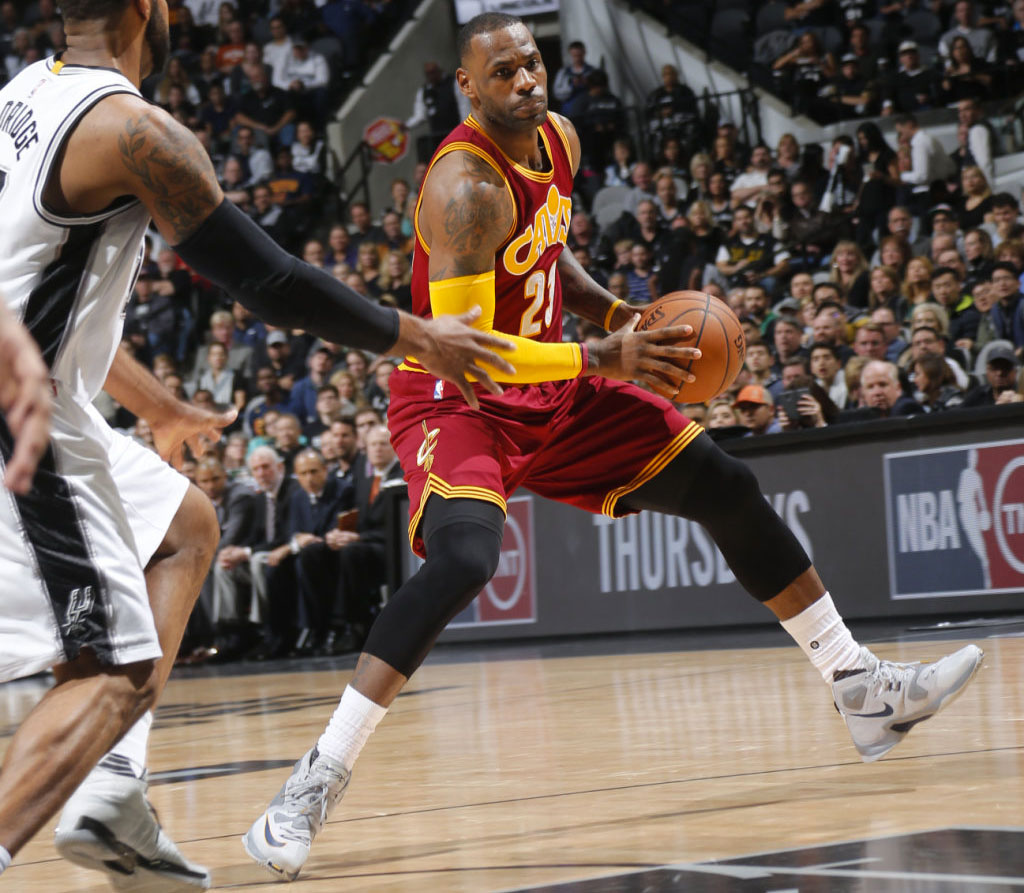 by Brandon Richard
At this stage of his career, LeBron James is more reflective than ever. While Kobe Bryant's farewell tour is getting all of the press, we could also be watching Tim Duncan play his final NBA season, a possibility not lost on James. Duncan and the San Antonio Spurs may be James' biggest career rival — he's squared off against them in the Finals three times, but the mutual respect has always been there.
In a highly anticipated showdown between the Cleveland Cavaliers and San Antonio Spurs in Texas last night, James played against his old foes once again. Always aware of the moment, James seemingly paid tribute to one of his final games against Duncan in a grey-based colorway of the Nike LeBron 13. He offered the following words for Duncan after the game:
The game itself lived up to expectations. Cleveland seriously threatened to hand the Spurs their first home loss of the season, but the Spurs' perfect execution in the 4th quarter led to a 99-95 victory. James had 22 points, 7 rebounds and 5 assists.