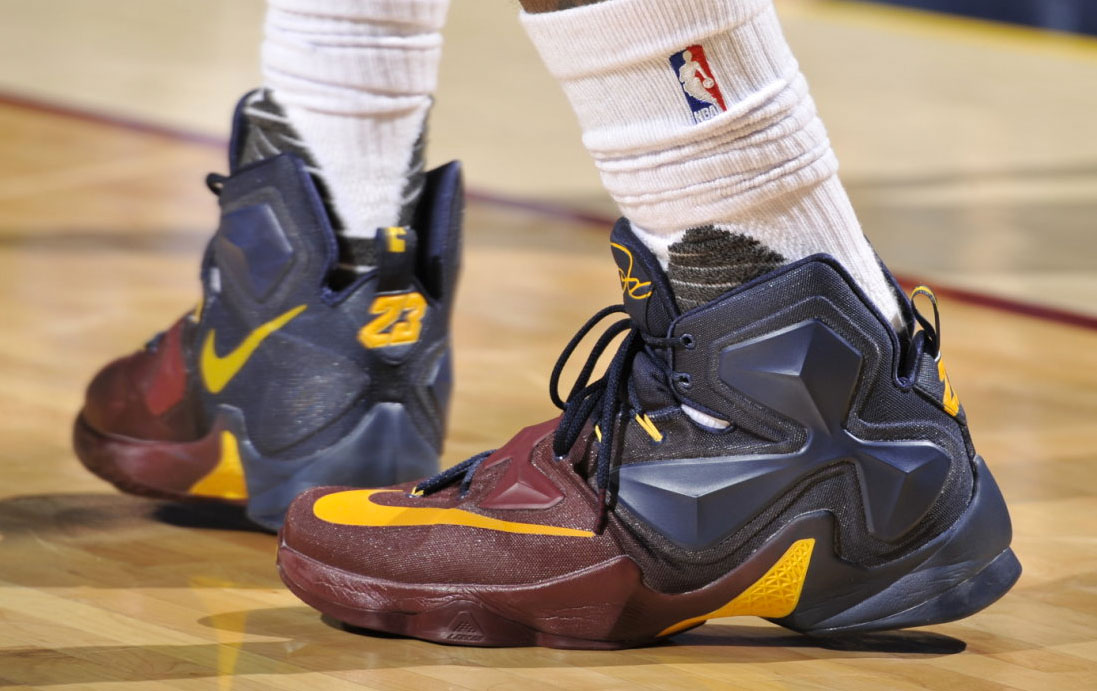 by Brandon Richard
LeBron James' woes against the San Antonio Spurs are well documented. After dropping a game to his old rivals a few weeks back, James led the Cavs against the Spurs again earlier today.
With Tim Duncan out, the Cavs were able to expose a weakness and jumped on the Spurs early. Behind James' 29 points, 5 rebounds and 7 assists, the Cavs coasted to a 117-103 victory at home.
For the game, James debuted a brand new "Cavs Gradient" PE colorway of the Nike LeBron 13. This option hasn't yet made it to retail, but James' PEs are often a sign of things to come.