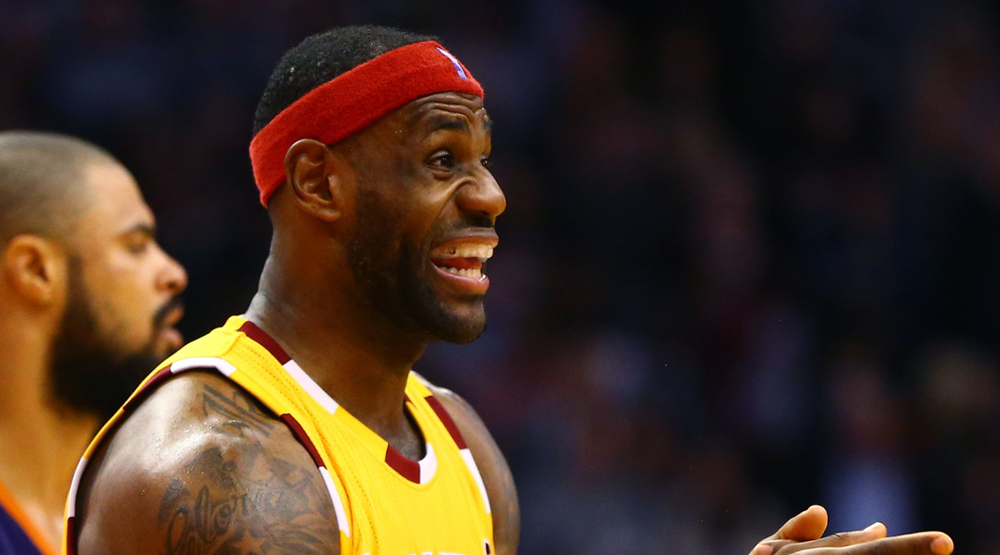 by Brendan Dunne
Of course LeBron James, a lifetime Nike athlete, is siding with the Swoosh in the adidas/Nike battle recently commented on by Kanye West via "Facts."
Although, according to one reporter, James says he "hasn't really listened to" the song.
LeBron also said he hasn't really listened to Kanye's Facts, but said he's always on Nike's side no matter the situation.

— Chris O'Leary (@olearychris) January 4, 2016
James isn't the first NBA athlete to chime in on the record, which is basically a diss aimed at Nike. Nick Young, an adidas signee, has been championing it since its arrival.
UPDATE 1/4: Joe Vardon at Cleveland.com has more on James' response to "Facts."
"We don't look upon nobody on our side," James said when asked about the song, "we just try to put the best athletes that we can out on the floor every night. And Phil Knight's greatest saying is 'always listen to the heart of the athlete, listen to the words of the athlete.' And that's all it's about, nothing else."