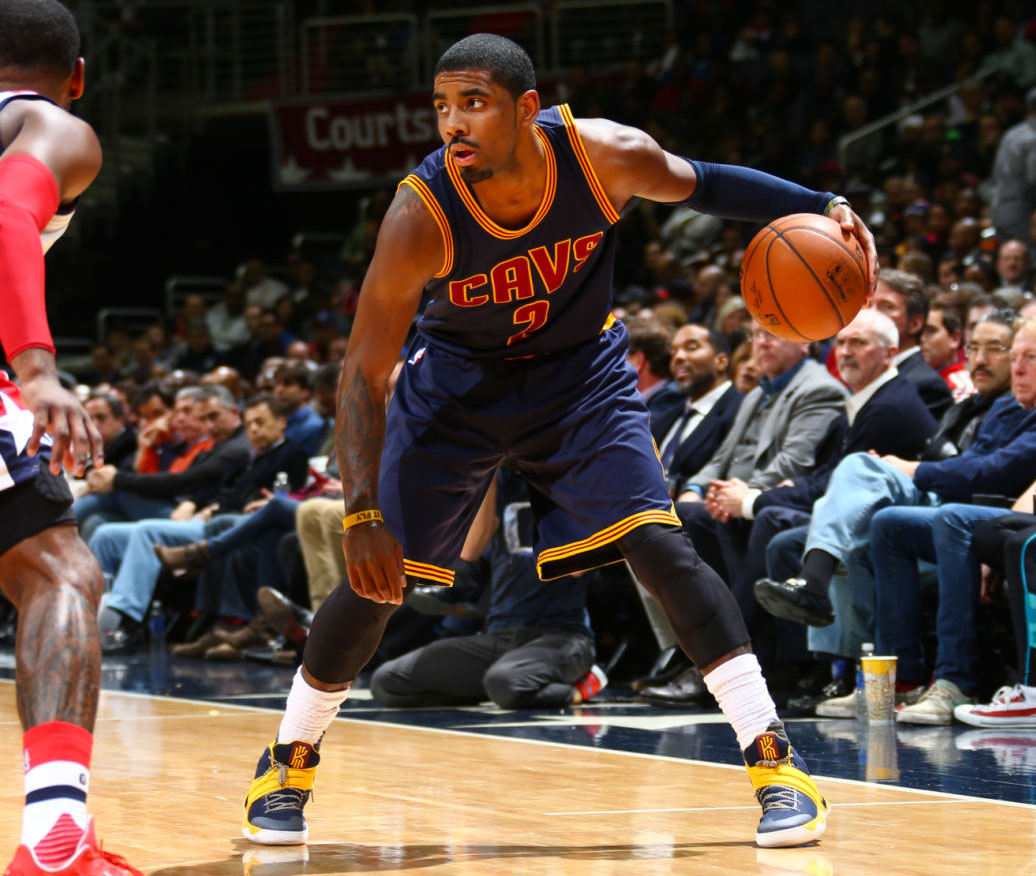 by Brandon Richard
Knocking off some of the rust after returning from injury, Kyrie Irving is showing signs of being back to his old self.
In a point guard matchup with John Wall in last night's game between the Cleveland Cavaliers and Washington Wizards, it was Irving who emerged victorious. He had 32 points and 5 rebounds in the Cavs' 121-115 road win.
For the game, Irving laced up a new Nike Kyrie 2 PE in navy and yellow. Read on for more games photos.