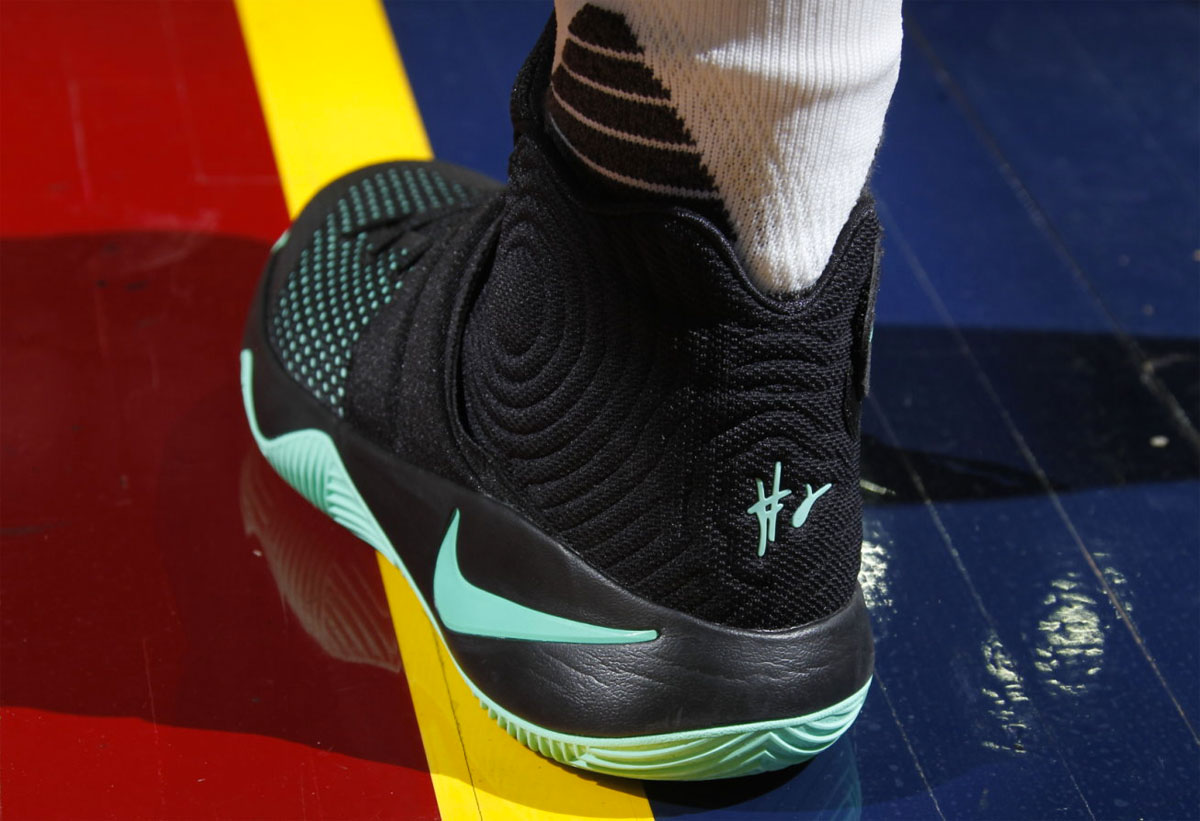 by Brandon Richard
It was a bit of a must-win situation when the Cleveland Cavaliers hosted the San Antonio Spurs on Saturday. After suffering losses in recent high-profile games, the Cavs were in need of a morale boost and received one in the form of one of their best performances of the season.
Kyrie Irving continued to play well, giving the Cavs 21 points and 6 assists on the day. With their "Big Three" all scoring 20+, the home team topped the Spurs 117-103.
Perhaps intentionally, Irving used the nationally televised game to showcase the "Green Glow" Nike Kyrie 2, which releases in mid-February.