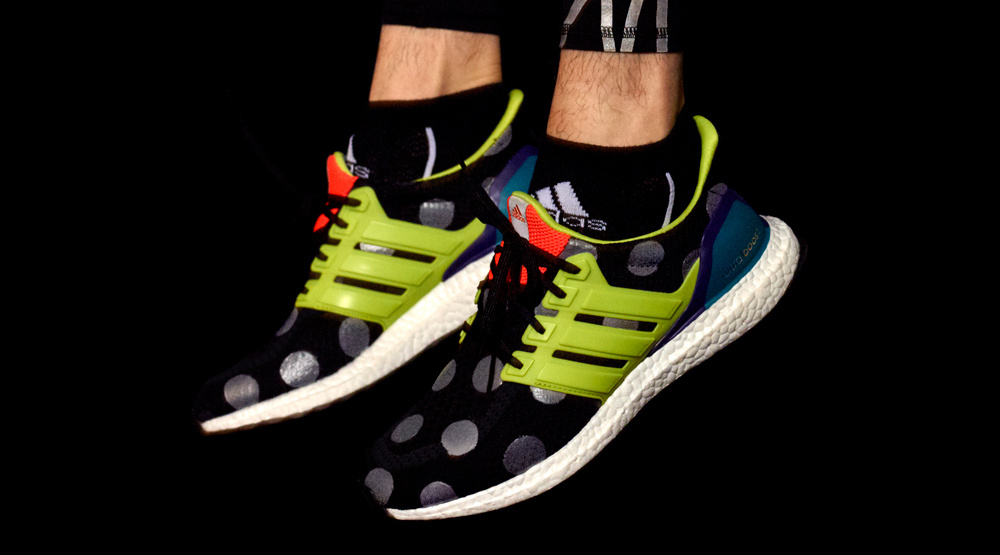 by Brendan Dunne
Adidas has slowly allowed the Ultra Boost to deviate from its relatively tame roots, introducing multicolor knits and thermal patterns to the shoe.
Never has the model looked less tame than on this collaboration from Japanese brand kolor, which got a chance at the Ultra Boost back in 2015 as well. Its latest take, launching globally in October, has bright support cages and polka dots across its upper.
As was the case for past adidas x kolor collections, the sneakers will be accompanied by apparel. Pricing on this Autumn/Winter 2016 collection starts at $175 for the shoes and goes up to $755 for the outerwear.