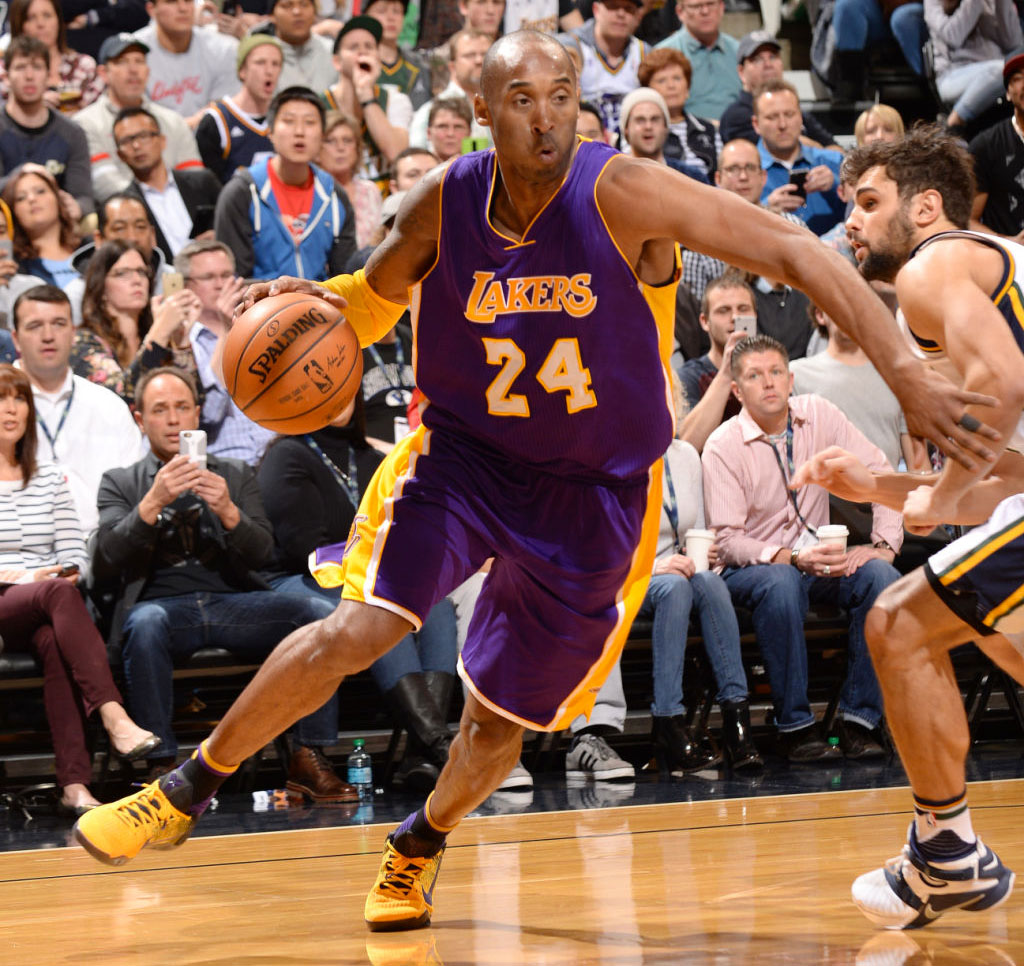 by Brandon Richard
Slowly, but surely, Kobe Bryant's career is winding down. Following last night's game against the Utah Jazz, the Los Angeles Lakers now officially have less than half of the season left to play. Even that stint is being threatened for Bryant, who continues to play through a sore Achilles.
Bryant took the court in a brand new Lakers-themed Nike Kobe 11 PE, styled in yellow and black Flyknit with purple Swoosh branding. Due to his injury, he left the game after playing just 14 minutes.
In addition to having his outing shortened, Bryant announced that he will not compete for the 2016 USA Basketball team. There's really not a lot of good news to report from last night, but the shoes were worth pointing out.