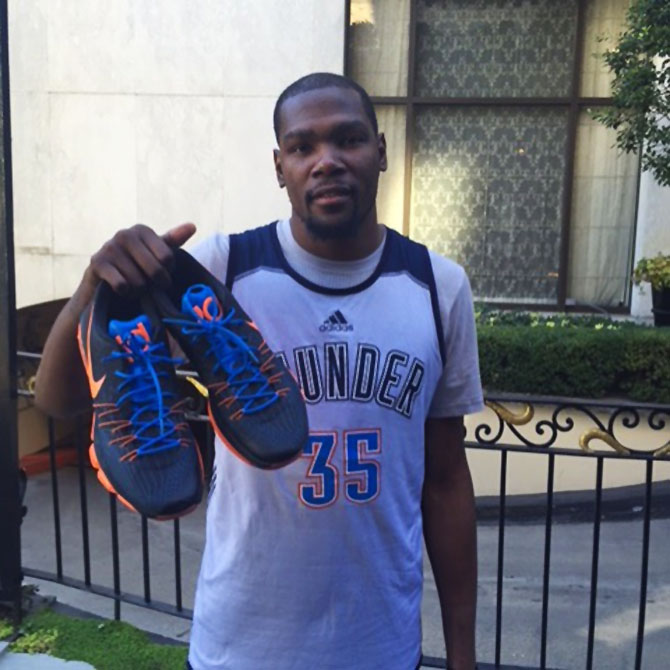 by Brandon Richard
Brooke Walcott is a 17-year old Texan living with Cystic Fibrosis, a genetic condition which impairs the function of the lungs and digestive system. According to her mother Kristy, Brooke was selected to participate in the Make A Wish Foundation program a little more than a year ago. However, her wish of meeting Oklahoma City Thunder star Kevin Durant didn't pan out for undisclosed reasons.
Family and friends then started using alternative methods to make Brooke's wish come true. Most notably, they took to social media to spread the word not just for Brooke's sake, but to raise awareness for the fight against Cystic Fibrosis. Apparently, their tactics worked, because Kevin Durant had a special message for Brooke last night:
Kristy Walcott says her daughter wants to meet Durant because he's her favorite basketball player and OKC is her favorite team, she loves his shoes and appreciates the attention his Aunt Pearl series has given to Breast Cancer Awareness. While it's not a meeting (yet), she seems pretty stoked about her gift.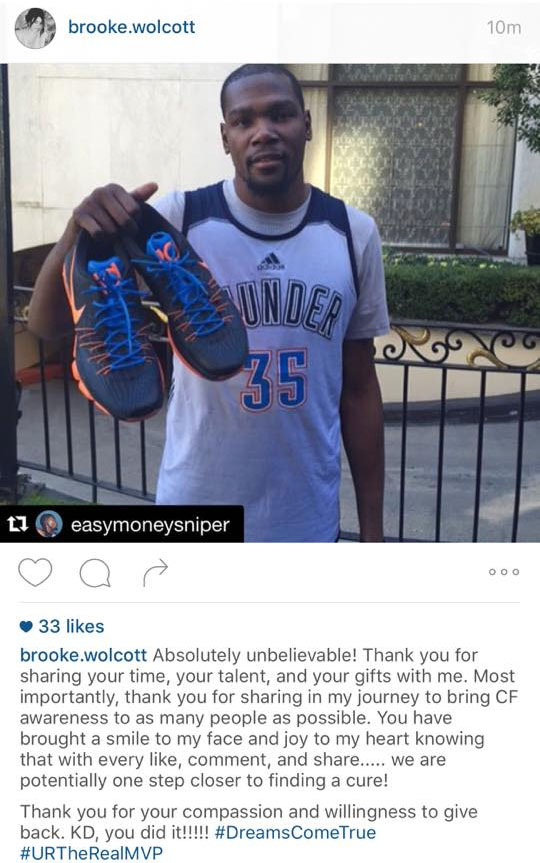 This is the second time this week that Durant has made headlines for giving his sneakers to a courageous young fan. He made sure 5-year old cancer survivor Keaton Barron received his game-worn Christmas shoes after the youngster showed up to a Thunder game with a creative fan sign.